Where to get your haunt on for Halloween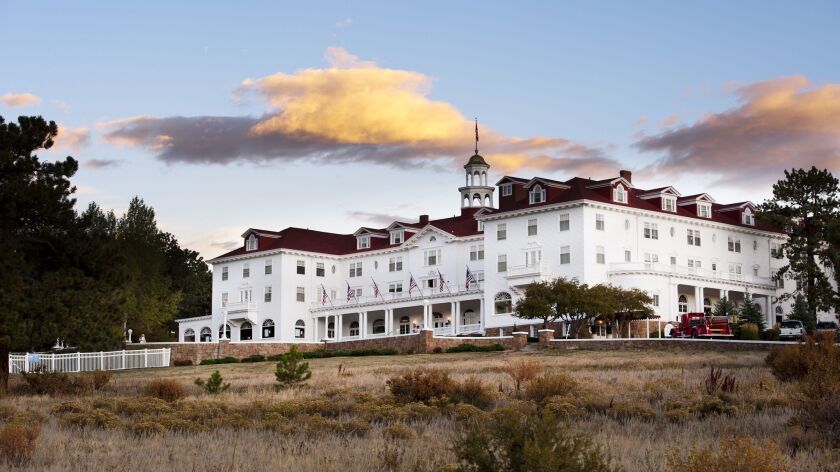 Haunted houses and theme parks are plenty spooky, but there's something even more sinister about an old building with a ghostly air. If you have a yen for the historical and the supernatural, check out these "haunted" homes, hotels and institutions across the country — and don't go alone.
California
You don't need to believe in the supernatural to get a kick out of the Whaley House Museum in Old Town San Diego, called the most haunted house in the U.S. by the Travel Channel's "America's Most Haunted." The home is said to be frequented by spirits of the Whaley family, who purchased the Greek Revival home in 1855. Tour the residence, courtroom and Whaley family general store, and you just might feel a ghostly presence.
Cost, info: $10-$13; Whaley House Museum, whaleyhouse.org, 2476 San Diego Ave., San Diego; (619) 297-7511
Colorado
Whether or not you book a stay in one of the Stanley Hotel's "spirited" rooms, you can take a spooky nighttime tour of the Estes Park institution, which once hosted Stephen King and inspired his Overlook Hotel in "The Shining." A guide will walk you through spots in the building where people have claimed to see spirits — and educate you on how to interact with a spirit if you encounter one yourself.
Cost, info: $25-$28; Stanley Hotel, E. 333 Wonderview Ave., Estes Park; (970) 577-4111, stanleyhotel.com/tours.html
Missouri
The Missouri State Penitentiary in Jefferson City was the oldest prison west of the Mississippi River before it emptied its cells in 2004. It held the first train robber, 1930s gangsters and other infamous inmates — many of whom escaped or had a hand in a riot in 1954. The penitentiary offers a variety of tours; the Ghost Tour guides guests through strange occurrences in the housing units, dungeon cells and gas chamber.
Cost, info: $14-$25 for two-hour tours; Missouri State Penitentiary, 115 Lafayette St., Jefferson City; (866) 998-6998, missouripentours.com
Nevada
The Washoe Club opened in 1875 as a members-only social group in Virginia City. The glamorous club was home to a murder and its halls are still haunted, said Travel Channel's "Ghost Adventures." Anyone is welcome in the saloon or haunted museum, though card-carrying members get a discount. You can calm your nerves with a Ghost Iced Tea or Bloody Brain cocktail before taking a 40-minute ghost tour.
Cost, info: $8, $5 for 16 and younger; Washoe Club, 112 S. C Street, Virginia City; thewashoeclubmuseum.com, (775) 847-4467
New York
Inmates were required to work the land at Rolling Hills Asylum in East Bethany, first established in 1827 as the Genesee County Poor Farm. It closed in 1974 but continues to scare visitors, who claim to hear disembodied voices and slamming doors. Special events range include flashlight tours and overnight ghost hunts.
Cost, info: $20-$40; Rolling Hills Asylum, 11001 Bethany Center Road, East Bethany; (585) 502-4066, rollinghillsasylum.com
---
Get inspired to get away.
Explore California, the West and beyond with the weekly Escapes newsletter.
You may occasionally receive promotional content from the Los Angeles Times.