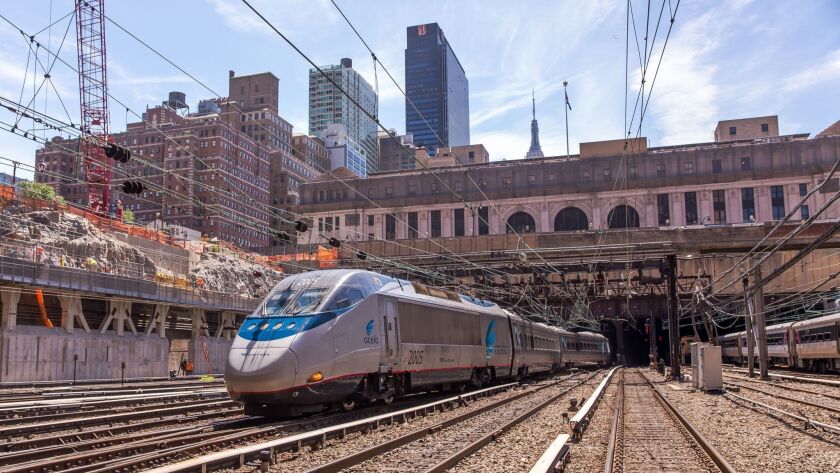 Amtrak is selling 2-for-1 tickets this summer for train travel between destinations in the Northeast from Boston to Virginia. It's an easy way to city-hop without driving or flying — and saves money.
The deal: The best part about taking the train is going from city center to city center. The deal applies to regional trains and the Acela Express, the fast train that travels the Northeast corridor. Here are some examples of one-way coach class prices for two:
►Boston and New York City, $83, or $125 on Acela
►Washington, D.C. and New York City: $96, or $173 on Acela
Other sale destinations include Richmond and Charlottesville in Virginia, Philadelphia, and Providence, R.I. One caveat: The twofer tickets are good for travel Saturdays only.
When: The offer is good through Aug. 30, based on availability.
Details: With this sale, you can pay more to upgrade tickets to business class on regional trains, and first class on Acela.
Info: Amtrak Buy One Fare, Get One Free, bit.ly/amtraknortheastsale
---