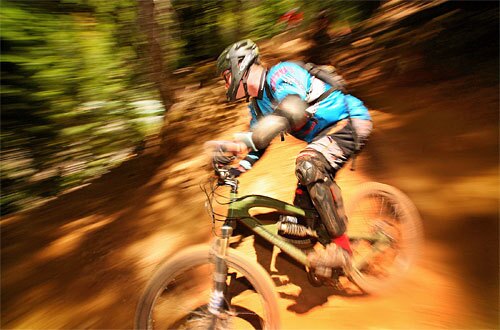 16 Images
Mountain biking in Downieville, CA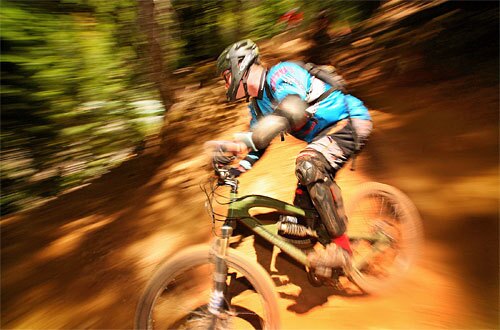 A heavily padded mountain biker negotiates a trail in the rugged heart of California's gold country. The destination is Downieville, a former timber and mining town about 100 miles northeast of Sacramento that's now a mountain biking hub. Riders are shuttled to a trail head near the top of Sierra Buttes to begin their ride, and it's all downhill from there -- but treacherous in places. Sheer cliffs, aqua-blue lakes, green meadows and waterfalls are attractive, and sometimes distracting, to bikers.
(Al Seib / LAT)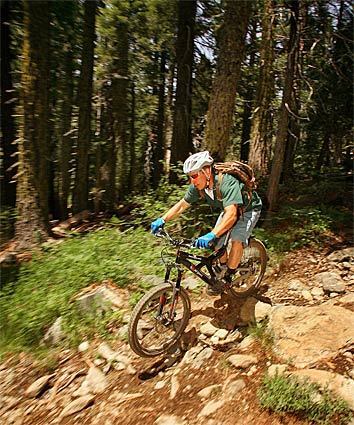 Trail veteran Greg Long of Downieville Outfitters, a local bike shop, cruises along Pauley Creek Trail.
(Al Seib / LAT)
Here's looking at you! A rider adjusts his goggles at a brief stop along Butcher Ranch Trail on his group's trek to Downieville.
(Al Seib / LAT)
Elise Jones, foreground, crosses a creek on one of the footbridges along the way.
(Al Seib / LAT)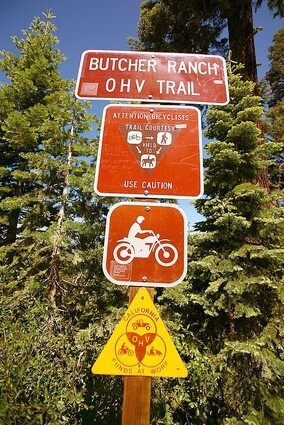 A sign for Butcher Ranch Trail points the way for mountain bikers.
(Al Seib / LAT)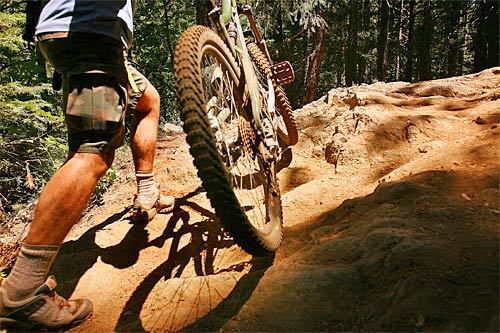 Bumpy terrain forces riders to walk their bikes over the rougher spots.
(Al Seib / LAT)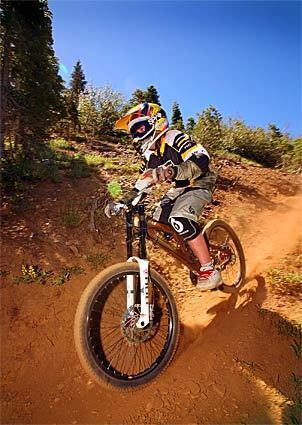 A young biker, Craig Koenig, who is making the ride with his father, follows the trail downhill wearing a full-face helmet and padding for protection.
(Al Seib / LAT)
Greg Long repairs a tire ripped open on sharp rocks on Deer Lake Trail.
(Al Seib / LAT)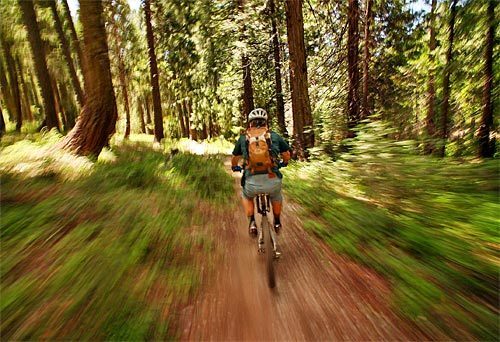 A flat, woodsy stretch of road allows Greg Long to quicken his pace.
(Al Seib / LAT)
Barbara Walker, left, and Jan Novak, both of San Francisco, make it back to Downieville.
(Al Seib / LAT)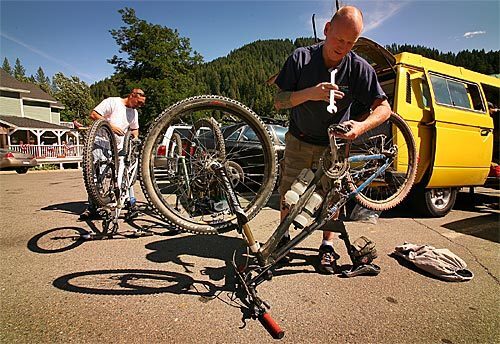 In Downieville, Scott Bohlmann, left, and Rene Meyer prepare their bikes for the ride before being shuttled to the starting point.
(Al Seib / LAT)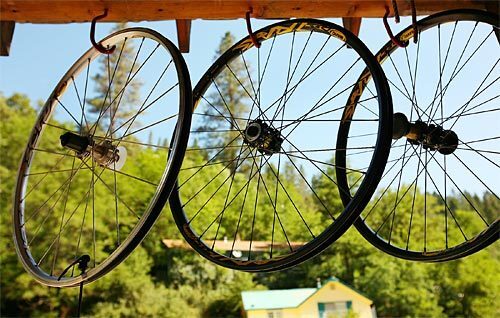 Bicycle wheel rims hang in one of the two full-service bike shops in Downieville, which provide gear to trail enthusiasts.
(Al Seib / LAT)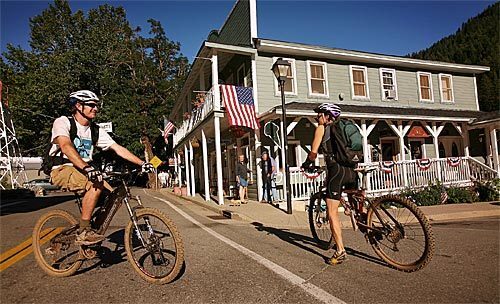 Their bike wheels caked with dirt, Jan Novak, left, and Barbara Walker rest in Downieville after a ride. Considered a prime mountain biking center akin to Moab, Utah, the tiny town has a population of 300 that swells to 3,000 every July for the Downieville Classic Mountain Bike Festival.
(Al Seib / LAT)
After returning to town, a rider stops at a watering hole for well-earned refreshment.
(Al Seib / LAT)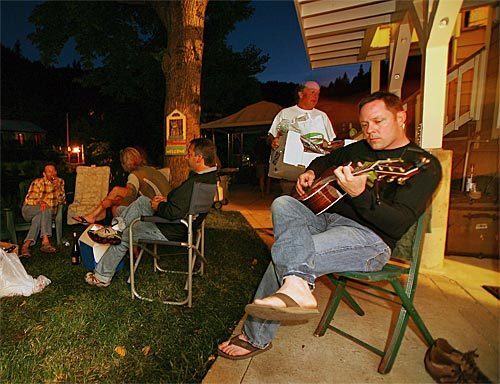 A group from Marin County grabs some down time after two days of pedaling in the area's steep terrain.
(Al Seib / LAT)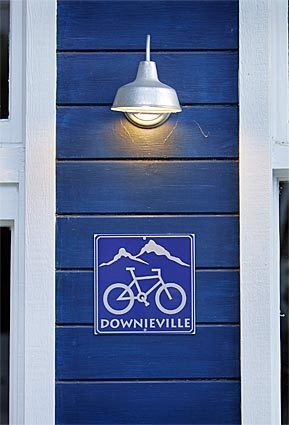 Yuba Expeditions' blue building in Downieville. Yuba, a bike shop, and Downieville Outfitters transport bikers up to the trail head. An hour or two later, the riders come screaming down the mountain, crowding the quiet streets with knobby tires and sweaty Lycra.
(Al Seib / LAT)