3 Images
Imiloa Astronomy Center
Imiloa Museum tour associate, Keoki Bezilla, points out hurricane formations on the "Science on a Sphere" exhibit in Hilo, Hawaii. For visitors to Hawaii looking for something they can't see from the beach or golf course, this unconventional museum tells the story of how the star-filled skies guided discoverers to the islands.
(Tim Wright / AP)
A Gibeon meteorite discovered in 1836 in Namibia, Africa is displayed at the Imiloa Astronomy Center in Hilo Hawaii.
(Tim Wright / AP)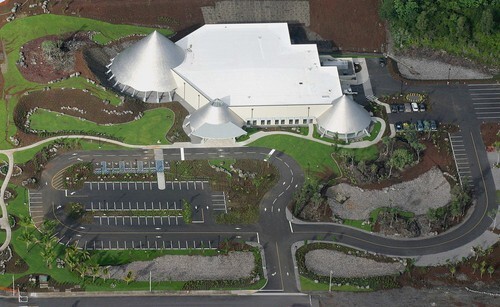 An aerial overview of the Imiloa Astronomy Center with its three titanium-sheathed domes that represent volcanoes, among them the Mauna Kea.
(Tim Wright / AP)