7 Images
Huntley Hotel, Santa Monica
Curtained cabanas throw a veil over the view from the Huntley's Penthouse restaurant, which occupies the rooftop of the
Huntley Hotel
in Santa Monica. Cabanas in the bar area are only for those who can afford the $600 spending minimum.
(Lawrence K. Ho / LAT)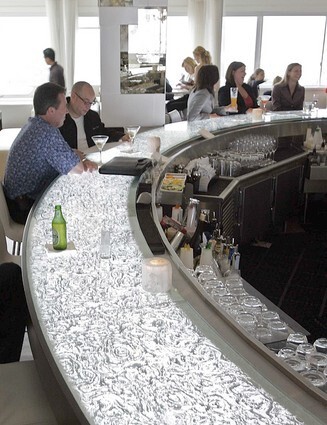 A wild success as a hipster lounge atop the hotel, the Penthouse bar attracts a crowd of mostly thirty- and fortysomething professionals.
(Lawrence K. Ho / LAT)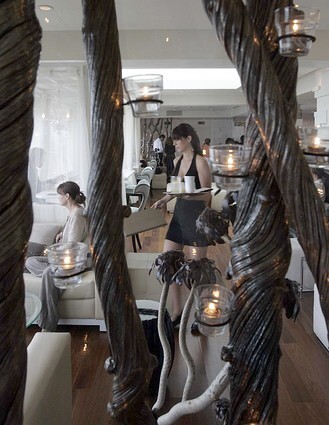 Local restaurant designer Thomas Shoos turned his creative hand to the Penthouse, where flickering candles mingle with dark, deeply grained wood.
(Lawrence K. Ho / LAT)
A wall in the hotel lobby confronts visitors with the sight of piranhas dipped in white lacquer and affixed by posts. Such quirky décor touches are a Huntley signature.
(Lawrence K. Ho / LAT)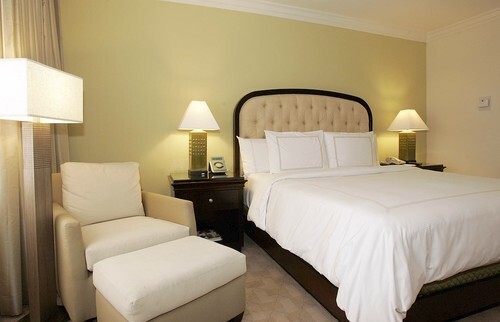 A standard room at the Huntley comes dressed with chunky lamps, stark bedding and button-tufted micro-suede headboards. The hotel's smaller rooms are adequate for one, but would be cramped for two.
(Lawrence K. Ho / LAT)
Guest rooms come with upscale appointments including plasma TVs, DVD players, high-speed Internet access, a minibar and, um, "intimacy kits."
(Lawrence K. Ho / LAT)
Bathrooms are supplied with luxury Gilchrist & Soames bath products, but don't expect a bathtub in one of the smaller rooms — only shower stalls.
(Lawrence K. Ho / LAT)