7 Images
Disneyland's new feature "Indiana Jones Summer of Hidden Mysteries"
At Disneyland, this is the season of Hollywood synergy as the park's grand old Adventureland district takes on the khaki-colored charm of Indiana Jones with "Indiana Jones Summer of Hidden Mysteries" events that run through Labor Day.
(Tracey Boucher / Los Angeles Times)
As part of the program, Indy races around the rooftops of Adventureland, and there are other staged chases during the day to surprise Adventureland visitors. Here's one of his fist fights on an overhead rope bridge.
(Disneyland)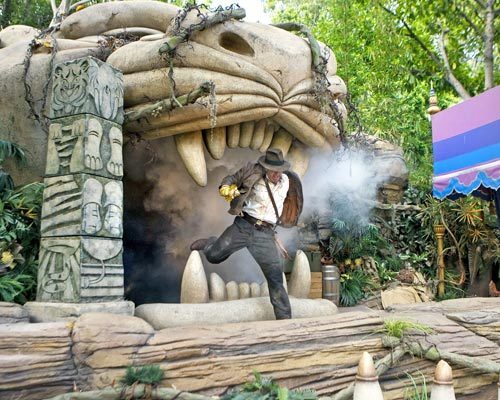 As part of the interactive stage show called "Indiana Jones and the Secret of the Stone Tiger," the heroic archeologist emerges from a mystic cavern.
(Disneyland)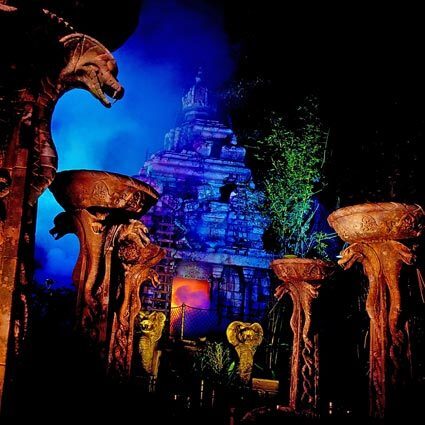 The Disneyland special promotion for Indiana Jones runs through Labor Day weekend.
(Disneyland)
During the stage show, Indiana Jones tussels with a possessed archeologist.
(Disneyland)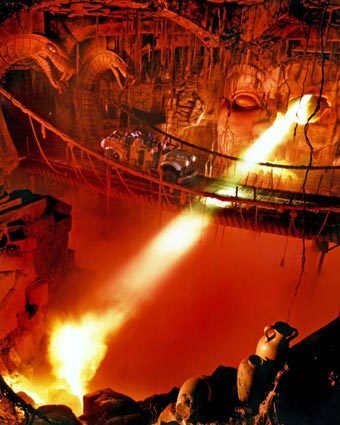 Ninety-five million riders have gone through the Disneyland Indiana Jones attraction since its opening 18 years ago.
(Disneyland)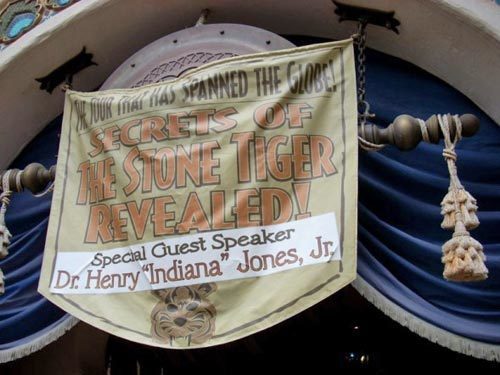 The stage show has some Saturday-matinee menace in it, but Disney officials say if you're youngster can make it through the Pirates of the Caribbean ride, he or she will probably be fine.
(Tracey Boucher / Los Angeles Times)