59 Images
Road trips from SoCal: The West
The Vermillion Cliffs Wilderness, near Page, Arizona is home to canyons and amazing rock formations. The area is so sensitive that the park service only allows a total of 20 people in the park per day. Permits are given through a lottery.
(Spencer Weiner / Los Angeles Times)
You can barely find Horseshoe Bend from the highway. The parking lot is small and dusty. Furry caterpillars meander across the 3/4 -mile trail. But if you trudge on, what you encounter is nothing short of amazing.
(Jason La / Los Angeles Times )
Shafts of light make for magical scenes in the Lower Antelope Canyon.
(Jason La / Los Angeles Times )
The colorful 3,040-acre park is easily enjoyed in relative solitude. Black rock with touches of green and yellow lichen covers most of the Bonito Lava Flow, near the park entrance.
(National Park Service)
The town languished until a couple of entrepreneurs began offering passenger train rides from Williams to the Grand Canyon. Themed businesses followed, along with a small museum in the former Santa Fe railroad depot.
Pictured: Twister's Soda Fountain in downtown Williams.
(Jay Jones / For The Times )
Just up the road from Sunset Crater is Wupatki National Monument, with picturesque scenery and pueblo ruins. The largest of these is the Wupatki Pueblo, which in the 12th century had 100 rooms holding as many residents.
(Chi Vu)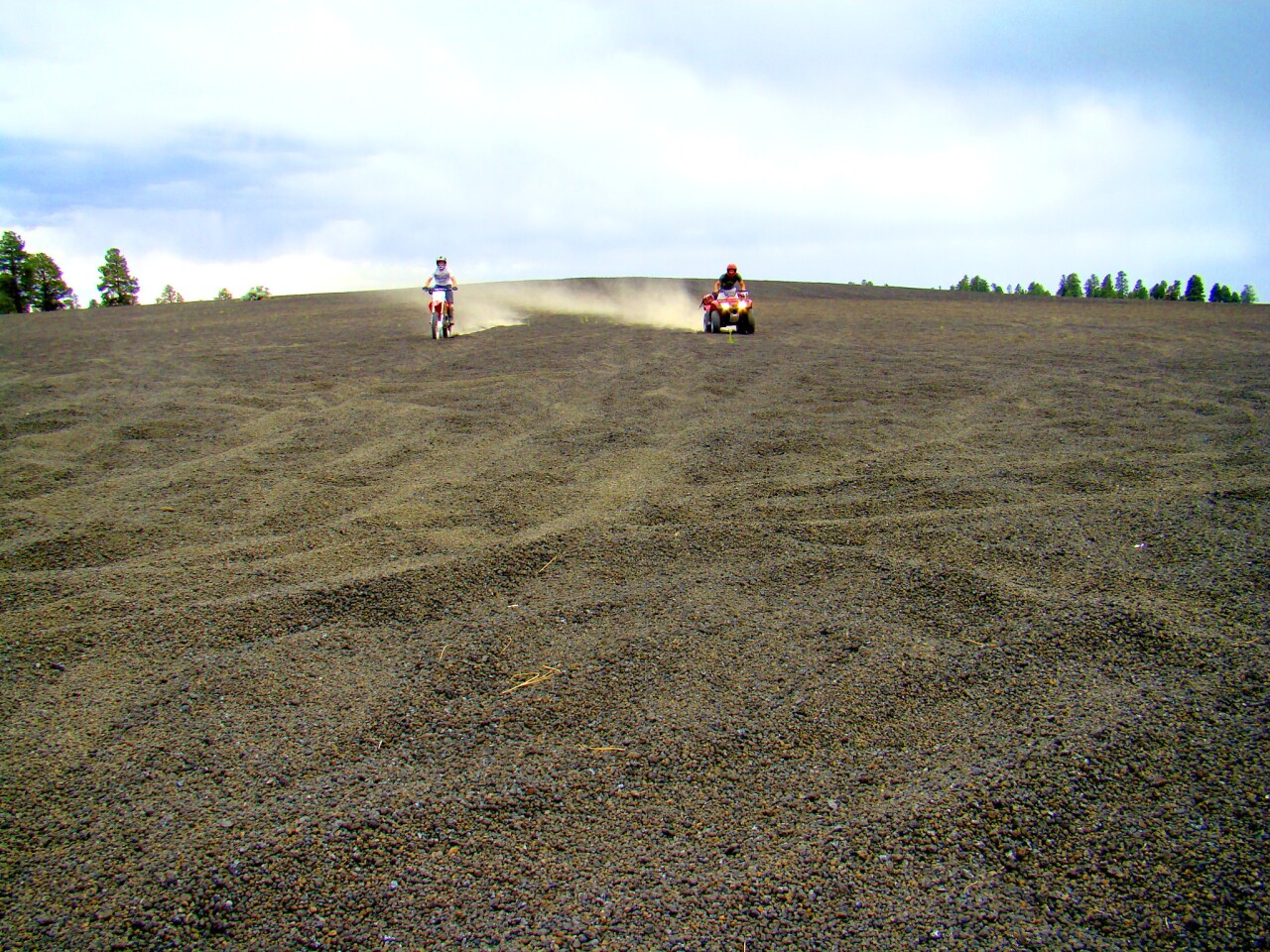 The vast field of cinders, just outside of Flagstaff, is pockmarked with holes of varying sizes. Some are remnants of the area's long-dormant volcanoes, but others were created by explosives experts in the '60s to replicate the surface of the moon as a training ground for the Apollo astronauts.
(Jay Jones)
About 100 miles southeast of Tucson is the historic gold and copper mining town of Bisbee. The once-bustling city has been transformed into an artisan community, with an almost cult-like following among returning tourists.
(Charlie Vascellaro / For The Times)
Less affected by corporate trappings and homogenization than Phoenix, Tucson retains its old-world, Mexican and Southwestern charm. Among the city's many cultural pursuits is a vibrant and diverse live music scene.
(Charlie Vascellaro / Los Angeles Times)
Just a few miles southeast of Phoenix, Mesa offers central Arizona sunshine, cactus blossoms and Cactus League spring training (the Chicago Cubs are Mesa-based) for considerably less than the area's more famous precincts.
(Mesa Art Center )
Long considered one of the most scenic cities in the Southwest, Sedona can hold its own among the nation's national parks, including the Grand Canyon, about 2 1/2 hours north.
(Rosemary McClure)
Meteor Crater, a pit as round as any moon crater, is more than 4,000 feet across and deep enough to swallow a 60-story building. It is pretty much all there is, and yet an estimated 230,000 people still come to see it each year.
(HO / AFP / Getty Images)
Eons ago, seismic activity in what is now northern Arizona chopped a chunk about half the size of Catalina Island off the North Rim. It came to rest between the rims of the chasm on the northern side of the Colorado River. The top of the plateau is flat, and its flanks are steeply terraced, falling away from points along the edge that overlook a canyon land unknown to most tourists.
-- Suan Spano
(Susan Spano / Los Angeles Times )
Call me an L.A. snob, but Phoenix has always struck me as very functional, perfectly livable but hardly cutting-edge. So I was skeptical when my cousins Hank and Tom described a flourishing alternative art scene around downtown Phoenix.
(Bryan Chan / Los Angeles Times)
A low-hanging ironwood tree in this ghost town 75 miles west of Phoenix stands as a testament to the violence of the early mining towns. From this tree's sturdy branches, 18 miners were hanged in the 1870s. Do the spirits of the dead still haunt Vulture Mine?
(John Stanley / Arizona Republic)
It isn't often that a weekend getaway with a toddler revolves around a fire station and a high-altitude saloon whose patrons roar up on Harleys. But a visit to this tiny, cliff-hugging town is bound to be full of some pretty weird moments.
(Dennis Sigman / Los Angeles Times)
The Skywalk is the biggest gimmick in a many-pronged Hualapai plan to make the canyon pay. Add in the reservation's other attractions, —and they amount to a sort of alternative-universe Grand Canyon experience. The Hualapai call it Grand Canyon West.
(David McNew / Getty Images)
They say ghosts walk the streets of this dusty desert town. It's easy to understand why. With a name like Tombstone and a frenzied history of bloodshed, this outpost near the southwestern edge of the United States has a reputation that's ... well, haunted.
(Myung J. Chun / Los Angeles Times)
This national monument is nearly as spectacular as the Grand Canyon 200 miles to the west, but far less crowded with camera-clutching visitors.
(Jay Jones )
Distance:
582 miles one-way.
For the longest time, I had imagined that the Petrified Forest was a prehistoric jungle frozen in time. The reality, while still impressive, is less fairy tale-like.
The trees were formed more than 200 million years ago when they were washed into streams and buried under sediment, so none stand upright. The trees, however, wear an impressive palette of colors from minerals -- mostly quartz -- that formed in lieu of their organic matter.
Photographic opportunities abound at the Painted Desert, a colorful collection of hills, buttes and mesas carved by millions of years of erosion. The Blue Mesa Trail carries you into the bowels of the Painted Desert's badlands, an alien-like landscape strewn with kaleidoscopic petrified wood. History buffs should stop at Newspaper Rock, a collection of boulders bearing over 650 petroglyphs.
-- Jason La
(Jason La / Los Angeles Times)
Distance: 695 miles one-way.
This Nevada desert's picturesque mountains and sparkling geysers are well-known backgrounds for the annual radical arts Burning Man festival.
Fly Geyser (pictured), which is on a private ranch, is one of the strangest and most beautiful parts of the desert, spouting groundwater from a vivid orange and green calcium carbonate deposit base. The "geyser" is actually a man-made accident that began when a geothermal power company drilled a test well and improperly plugged the hole.
Despite its alluring mystic appeal, the desert is still unforgiving. Visitors are advised to stay away from geysers (which can reach deathly hot temperatures) and to carry enough supplies to ensure survival if they get lost.
-- Kelsey Ramos
(Ken Lund)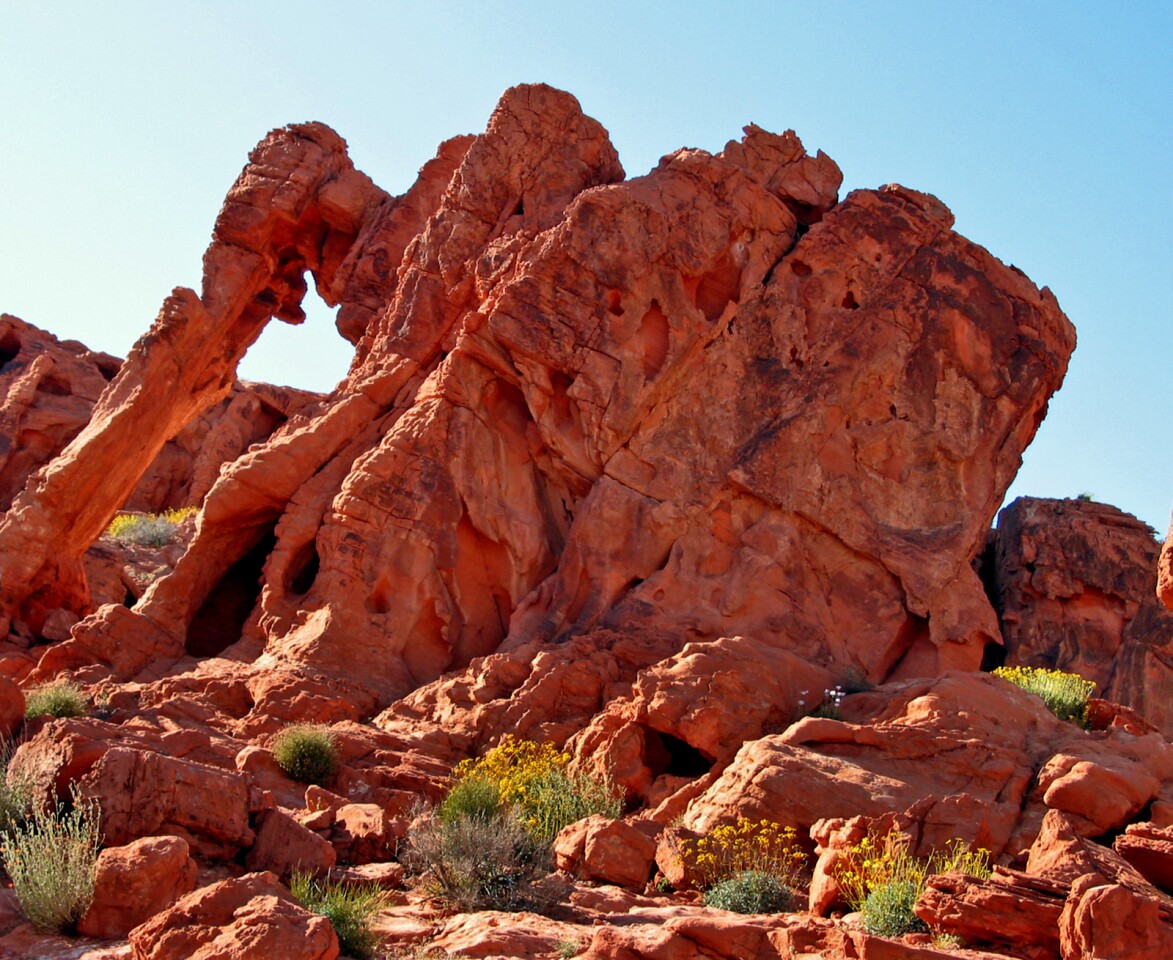 Valley of Fire has spectacular sandstone formations, pastel rock formations, a hiking trail to an old outlaw hide-out and Native American petroglyphs.
(Lily Bay / Los Angeles Times)
The temporary pools are one of the thousands of calcite formations that visitors can see in the marble Lehman Caves inside this park, which is about equidistant from Las Vegas and Salt Lake City.
(Brandi E. Roberts / National Park Service)
Distance
: 285 miles one-way
Long before
Las Vegas
was incorporated in 1905 -- and even longer before the arrival of casinos -- the desolate, inhospitable and therefore unsettled desert of southern Nevada was known for just one thing: its mineral-rich rock. The land is pockmarked with the remains of old gold and silver mines, most of which petered out almost as quickly as they were dug.
The Techatticup mining camp was one of the exceptions, a place where men "chased the vein" for more than 80 years. From 1861 until the start of
World War II
, men toiled underground in Eldorado Canyon near the hamlet of Nelson, about 40 miles southeast of what's now the Vegas Strip.
Info: (702) 291-0026, www.eldoradocanyonminetours.com
-- Jay Jones
Read more:
Eldorado Canyon Mine Tours, where they first went to strike gold
(Jay Jones / )
Building material was scarce in many old West mining towns, so Rhyolite saloon keeper Tom Kelly built his home out of what was most accessible to him: bottles. The home, which stands today, was built with more than 50,000 beer and medicine bottles.
(Beatrice de Gea / Los Angeles Times)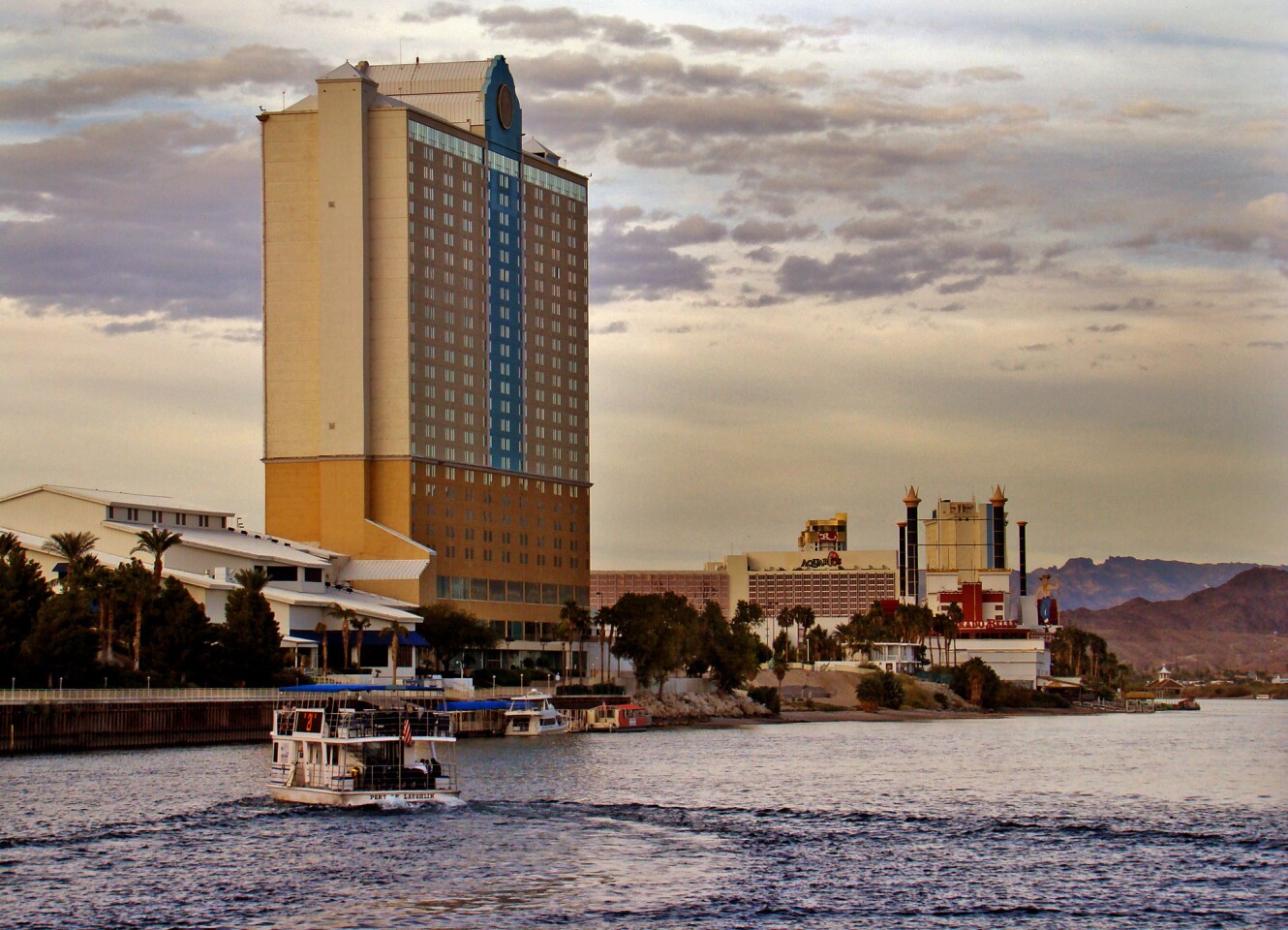 If Las Vegas is the rock star of the gambling world, energetic with plenty of edge, then Laughlin is the lounge singer -- thinning on top and slightly off-key. Still, that lounge act is entertaining in a curious sort of way.
(Jay Jones / Los Angeles Times)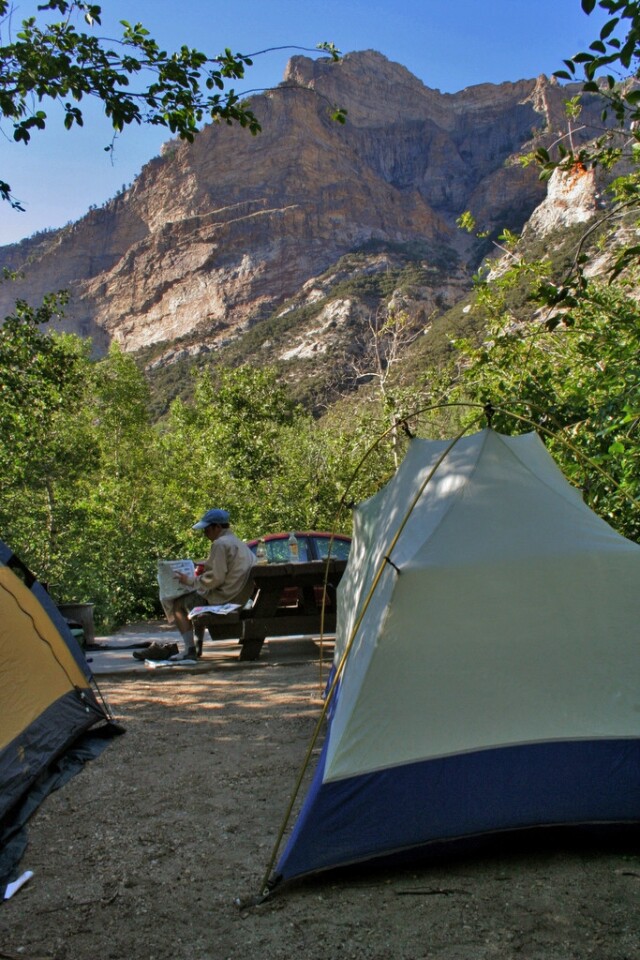 Lamoille Canyon in northeastern Nevada's Ruby Mountains doesn't attract many tourists, but offers a dash of mountain vistas mixed with a starry night sky and a generous helping of Western birds.
(Matt Hirt)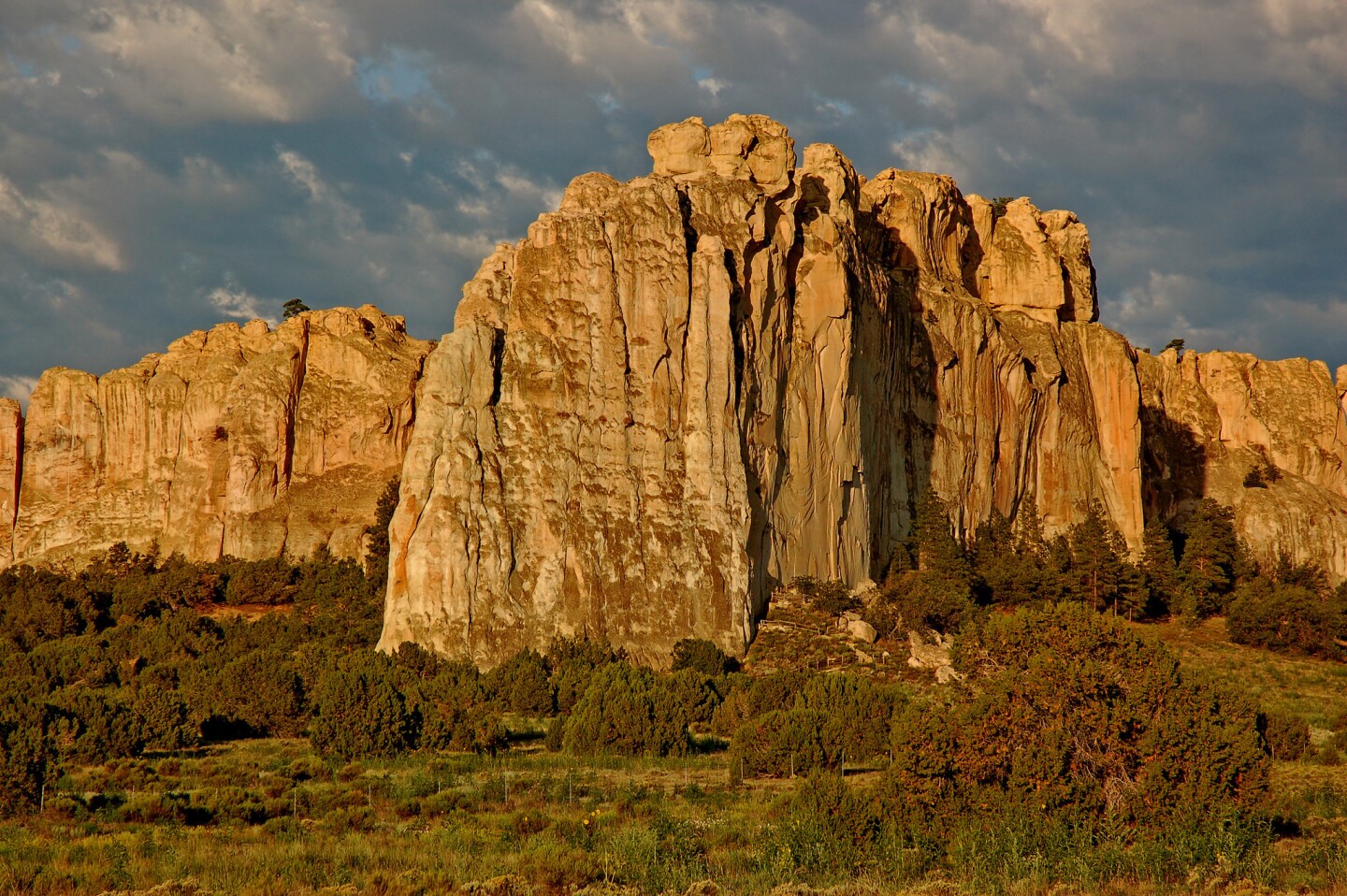 Don't think of it as a landscape. Think of it as the best guest ledger in the West, about 200 feet, top to bottom, and made of sandstone.
(Christopher Reynolds / Los Angeles Times)
This pueblo is one of the largest Anasazi "Great Houses" in Chaco Canyon. The Ketl, with more than 500 rooms and 12 kivas, is a favorite haunt for nature lovers and has a popular Petroglyph Trail, which takes visitors past ancient native rock art.
(Greg Masse / Associated Press)
In the far northwest part of the state, Shiprock, an 1,800-foot tall aptly named formation, is visible for miles, sailing the high plains like a volcanic-rock clipper ship. Look, but don't climb. It's sacred Navajo turf.
(Marc F. Henning / Associated Press)
The Jemez area's history, as with that of much of New Mexico, dates back hundreds and probably thousands of years to the pueblos constructed of the local clay and cave dwellings carved out of the tuff hillsides.
(Pat Vasquez-Cunningham / Associated Press)
This hardscrabble patch of New Mexico became the model for every protected wilderness in the country. America's first wilderness area -- protected 84 years ago from roads, cars and other modern intrusions -- is still as pristine and untamed as Leopold intended.
(Michael Robinson Chavez / Los Angeles Times)
The 96,000-square-foot facility has been 20 years in the making, carries a price tag of $44 million that was funded by federal, state and private donations and draws on thousands of years of human occupation in New Mexico.
(Jane Phillips / Santa Fe New Mexican)
This vertical oasis, off the path for many tourists, is a meditative, wood-and-rock-terraced compound with pagodas and tatami rooms. It is patterned after a Japanese onsen, or public hot springs baths.
(Deborah Fleig)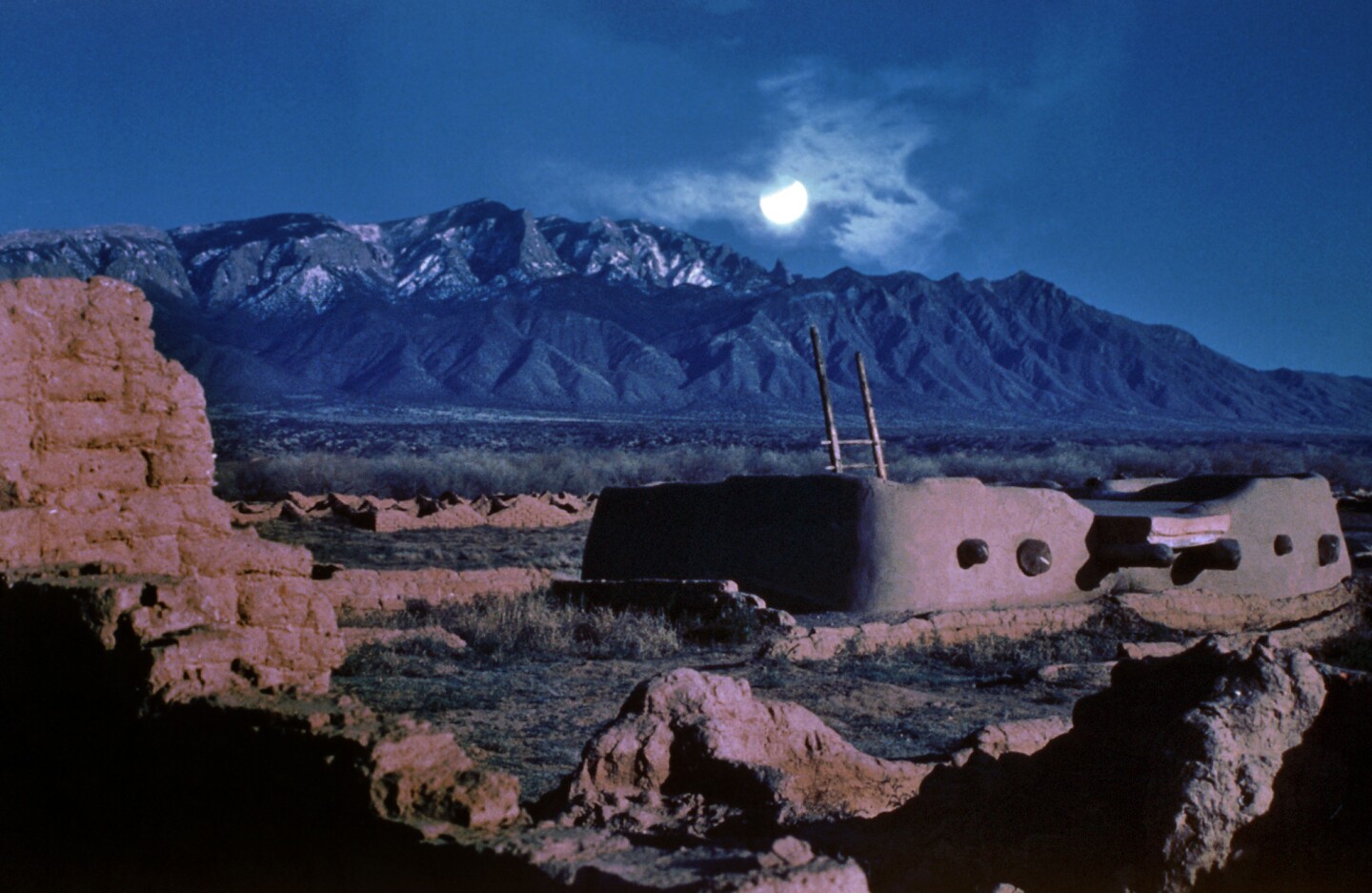 Albuquerque is sprucing up its Cinderella image and turning into one of the belles of the tourist ball. If one thing has put Albuquerque on the tourist map, it's the annual International Balloon Fiesta.
(Dick Kent)
Distance:
881 miles one-way.
A geological phenomenon made Oregon's central coast a paradise for sand sport enthusiasts, and that's the reason an estimated 2 million people each year lug sandboards and transport ATVs, motorcycles, quads and dune buggies to these parts.
The hub of this sand playground is Florence, once rated the nation's top retirement town. Now the streets rumble with trucks, RVs and trailers loaded with knobby-tired motorcycles, ATVs and dune buggies, nearly all plastered with a bumper sticker that reads: "Got Sand?" Whether it's on fat tires or waxed boards, sand is the attraction. And there's tons of it here.
--Hugo Martín
(Spencer Weiner / Los Angeles Times)
After spending most of the 20th century as a haven for hazelnut growers and turkey farmers, this territory now belongs to the Pinot grape and those who admire it.
(Shane Young / Associated Press)
In the early 20th century, the streetcars of Portland ran all over, like the Red Cars in Los Angeles. Then, like the Red Cars, they died, the grisly details obscured by vast clouds of automobile exhaust.
So in 2001, Portland started over, and a new line, running as a city-operated sibling to the local light-rail and bus systems, has grown to cover 7.2 miles. Which may not sound like much. But in Portland, that's enough to cross town, to win over about 8,800 riders each weekday, to link several inviting neighborhoods and tempt some tourists out of their rental cars.
(Randy L. Rasmussen / The Oregonian)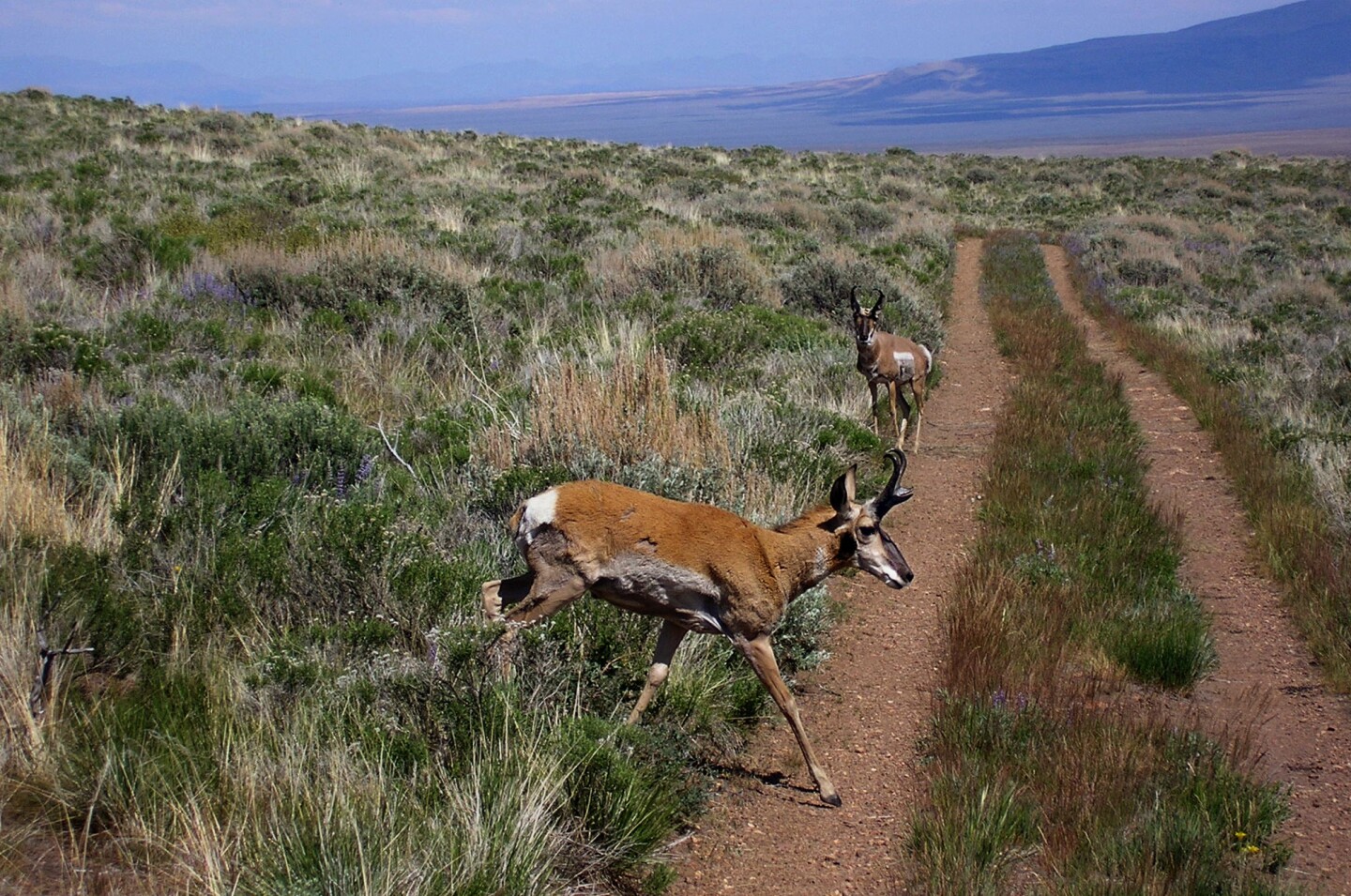 We're atop 9,700-foot Steens Mountain, in far south-central Oregon, peering 6,000 feet straight down into the Alvord Desert.
(Eric Lucas )
Guadalupe Mountains park in far West Texas is a hiker's paradise, with more than 80 miles of mild trails through canyons and springs and more strenuous back-country hikes where steep mountain switchbacks lead into the wilderness.
(Dustin Nelson / National Park Service)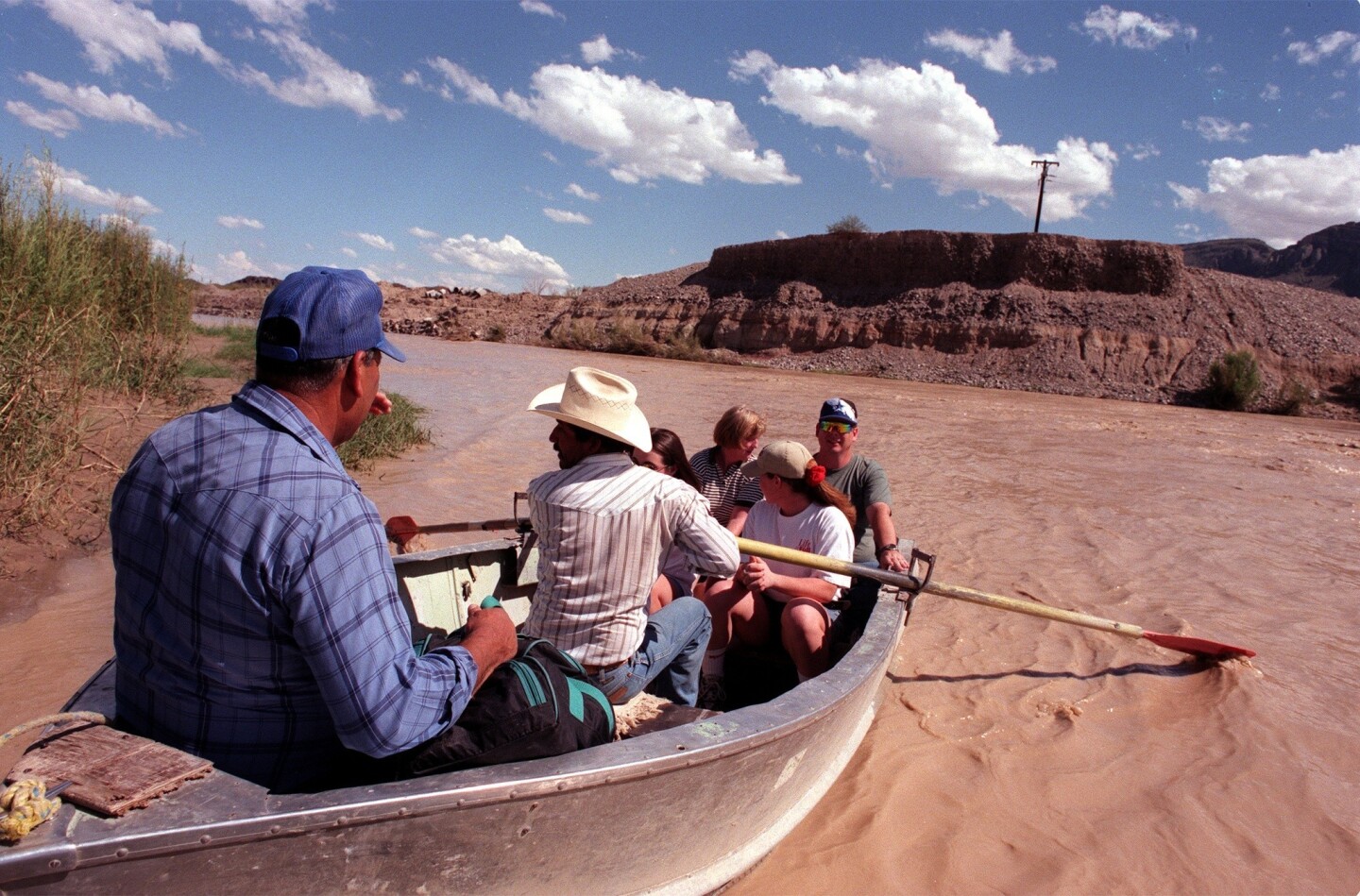 It has craggy mountains, cactus-studded slopes, miles of meandering Rio Grande and a couple of born-again ghost towns at its edge, but the remote Big Bend ranks among the National Park Service's least-visited parks.
(Genaro Molina / Los Angeles Times)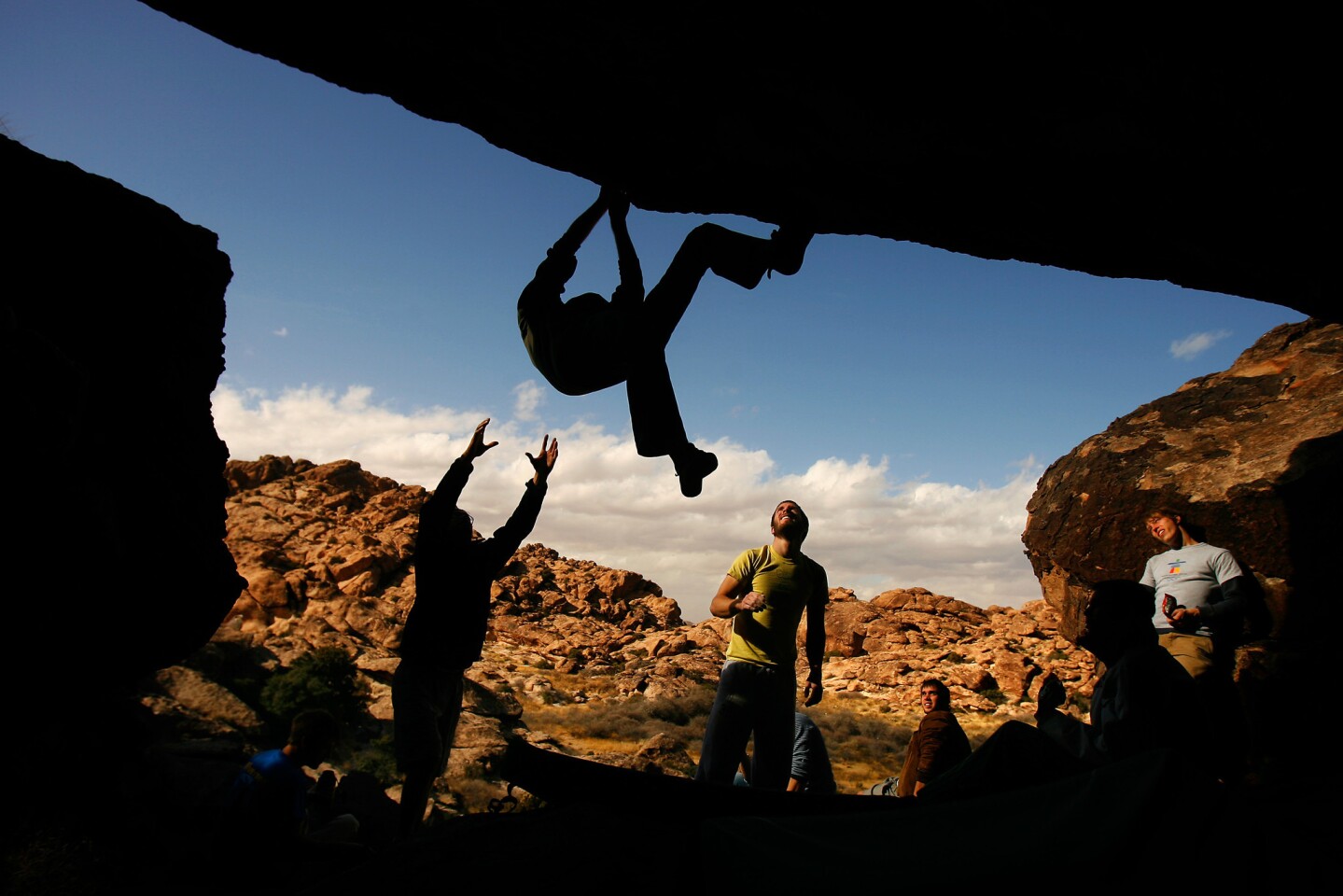 In bouldering lingo, a climbing route is called a "problem." Some problems here in Hueco Tanks State Historic Site are tougher than others.
(Rick Loomis / Los Angeles Times)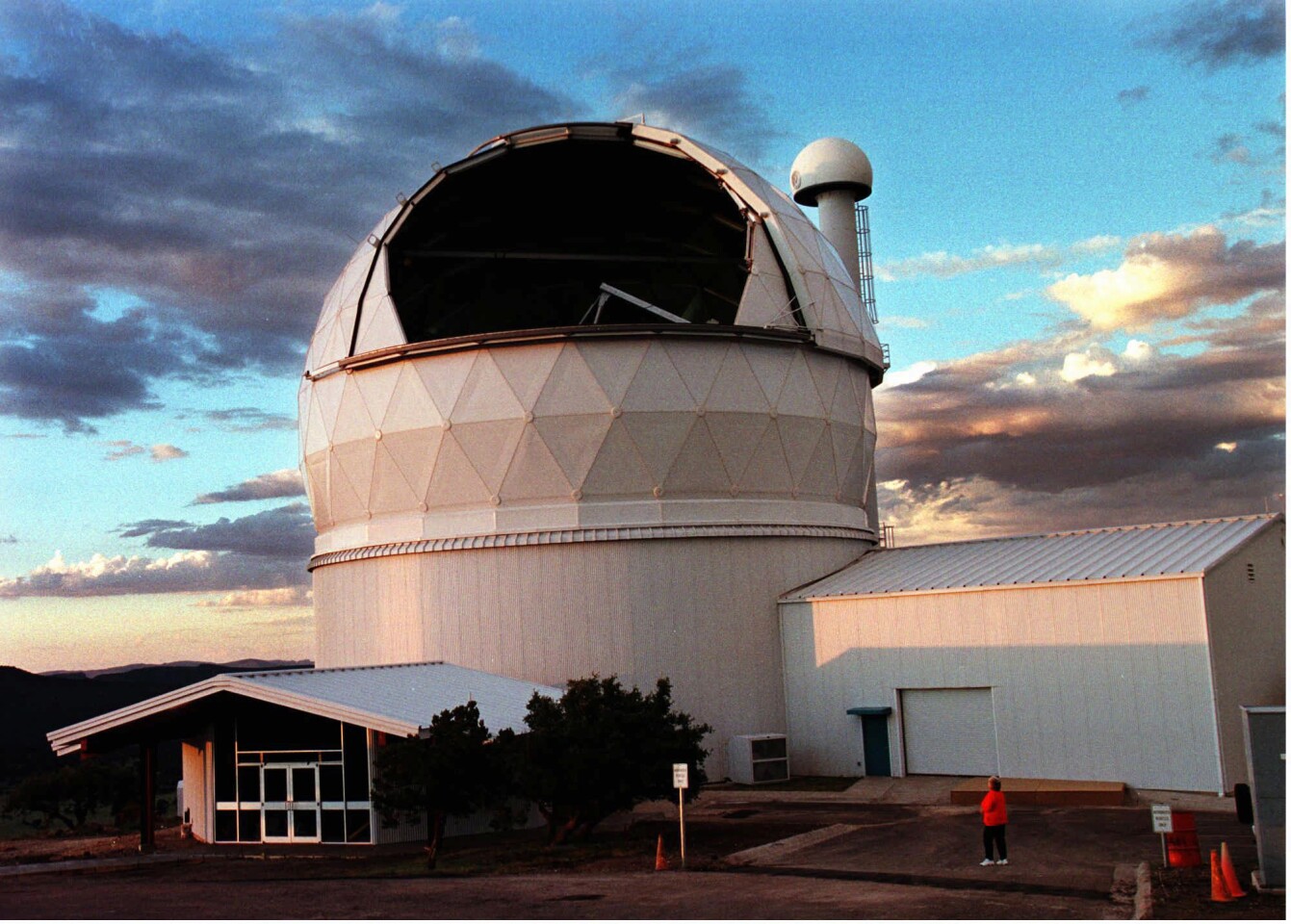 The stars at night are big and bright deep in the heart of Texas, especially at the McDonald Observatory in Fort Davis. The observatory is home to the gigantic Hobby-Eberly Telescope.
(Walt Frerck / Associated Press)
As I flew over the handlebars of my mountain bike on a rocky trail outside of El Paso, I knew my landing would be hard. I just prayed I would not land on those nasty ocotillo plants that bordered the bike trail like roadside land mines, and whose quills extend like hypodermic needles.
(Rick Loomis / Los Angeles Times)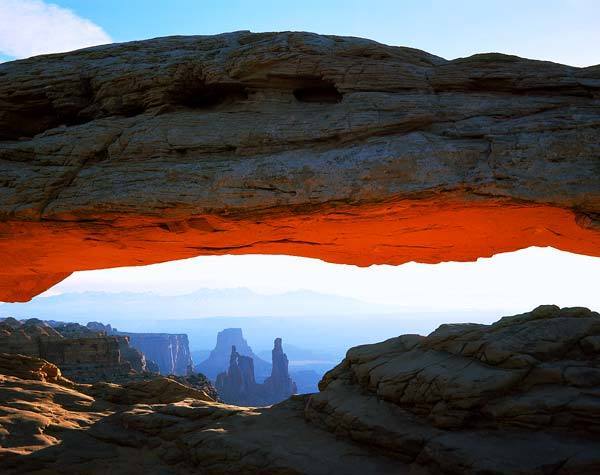 Distance:
749 miles one-way
Cost for roundtrip gas:
$219.16
A look through the Mesa Arch, perched on the edge of a 600-foot canyon drop-off in Utah's Canyonlands, reveals stunning canyons, mountains and plateaus. The park encompasses the desert ecosystem of the
Colorado
Plateau, a high-desert region where temperatures can fluctuate up to 40 degrees in a day. Travel in the spring to avoid late-summer monsoons or winter snowfall.
-- Kelsey Ramos
More info:
http://www.nps.gov/cany
Pictured: Mesa Arch
(National Park Service)
I went on to Lake Powell's confluence with the Escalante. Along the way, we passed Hole-in-the-Rock Arch, where Mormon pioneers cut a treacherously steep wagon trail from the plateau above to the river in 1880.
(Bettina Boxall / Los Angeles Times)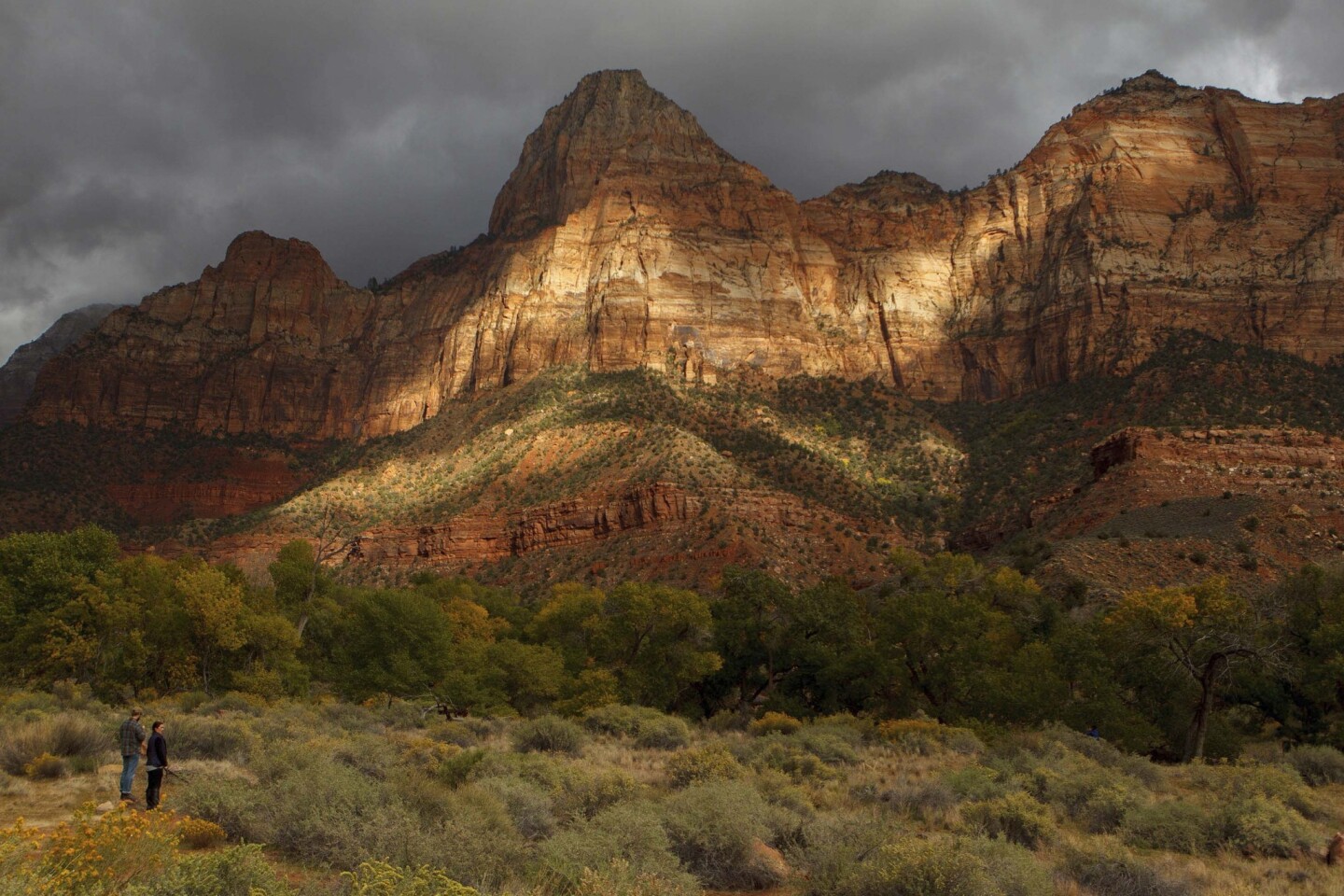 Zion's many multicolored canyons, mesas and towers frame its first-rate scenery. The park's most popular formation is Zion Canyon. Besides camping sites, Zion Lodge offers rooms, cabins, suites and a restaurant.
(Trent Nelson / Associated Press)
Arches National Park features more than 2,000 sandstone arches carved by millions of years of erosion. Prominent formations in the park include Delicate Arch, Balanced Rock and Landscape Arch.
(Mark Boster / Los Angeles Times)
Known for its unusual geology, Bryce Canyon's jagged landscape is formed from millions of years of erosion. Alternating periods of frost and thaw carved an impressive collection of hoodoos and spire-shaped formations into the park.
(Thomas Viek)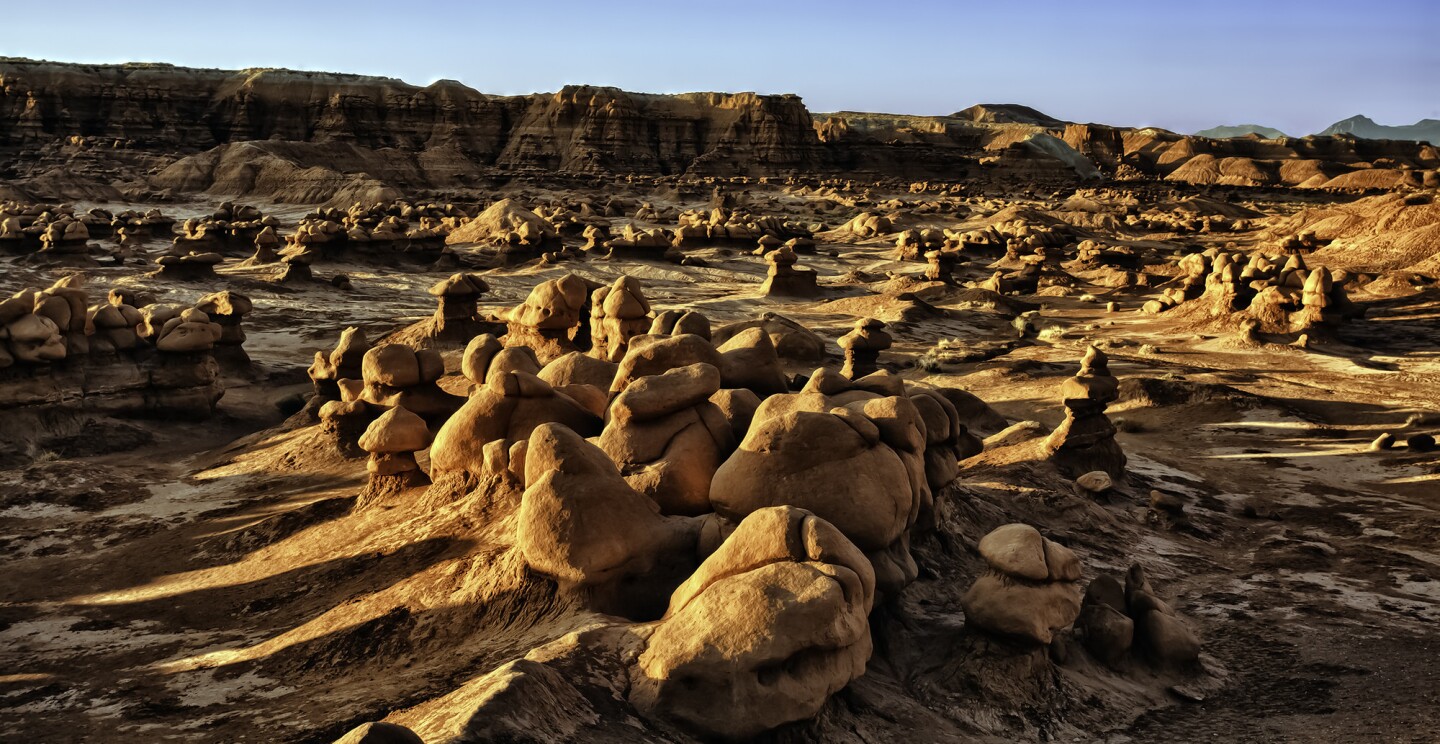 Goblin Valley is packed with little sandstone turrets and hoodoos that rise from the desert floor in a landscape that looks like an abandoned movie set made of Play-Doh.
(Dan Blackburn)
The "Spiral Jetty" sculpture, a 1,500-foot-long coil stretching into the lake, was created from basalt and earth by artist Robert Smithson in 1970 during a long drought. It became submerged a few years later when lake levels rose again. In 1999, it resurfaced.
(Tom Smart / For The Times)
The Cleveland Lloyd Dinosaur Quarry in Cleveland, Utah has the densest concentration of Jurassic bones ever found.
(Gina Ferazzi / Los Angeles Times)
Head to Salt Lake City to the Salt Lake Tabernacle at Temple Square, completed in 1867. Its dome is 150 feet wide and without center supports. The Mormon Tabernacle Choir performs in the Salt Lake Tabernacle. That''s the tabernacle's famous pipe organ in the background.
(Steve C. Wilson / Associated Press)
Angel Canyon, a postcard-perfect, rust-colored sandstone canyon outside of Kanab, Utah, is home to the Best Friends Animal Sanctuary, said to be the country's largest no-kill animal shelter.
(BestFriends.org)
The morally ambiguous 1969 movie "Butch Cassidy and the Sundance Kid" struck a chord with Vietnam War-era audiences who stood and cheered when Paul Newman as Butch and Robert Redford as Sundance met a hail of bullets in a dusty Bolivian town.
(Susan Spano / Los Angeles Times)
George Reese, Samuel Bailie and Hans Roth are a few of the names in Frisco's weed-choked cemetery, the final resting place for many victims of the legendary violence that nearly killed this silver-mining town toward the end of the 19th century.
(Salt Lake Tribune)
No traveler's wanderings across the U.S. are complete without a trip to this isolated plateau. The shimmering red-rock buttes rising from the mile-high valley floor form a skyline as unique and memorable as that of Manhattan, and stand at the center of American iconography and culture.
(Wally Skalij / Los Angeles Times)