6 Images
Best drone photos 2014
An eagle soaring over Bali Barat National Park in Indonesia, photographed by Dendi Pratama.
(Dendi Pratama)
Jericho Saniel Lunario took this picture in Manila, Philippines. He said: "Went back to my home town in the Philippines. I was flying in the park one Sunday morning when suddenly people had become really interested with my drone."
(Jericho Saniel Lunario)
In third was Dominique Reginensi with this city view of Annecy, France, as the sun was going down.
(Dominique Reginensi )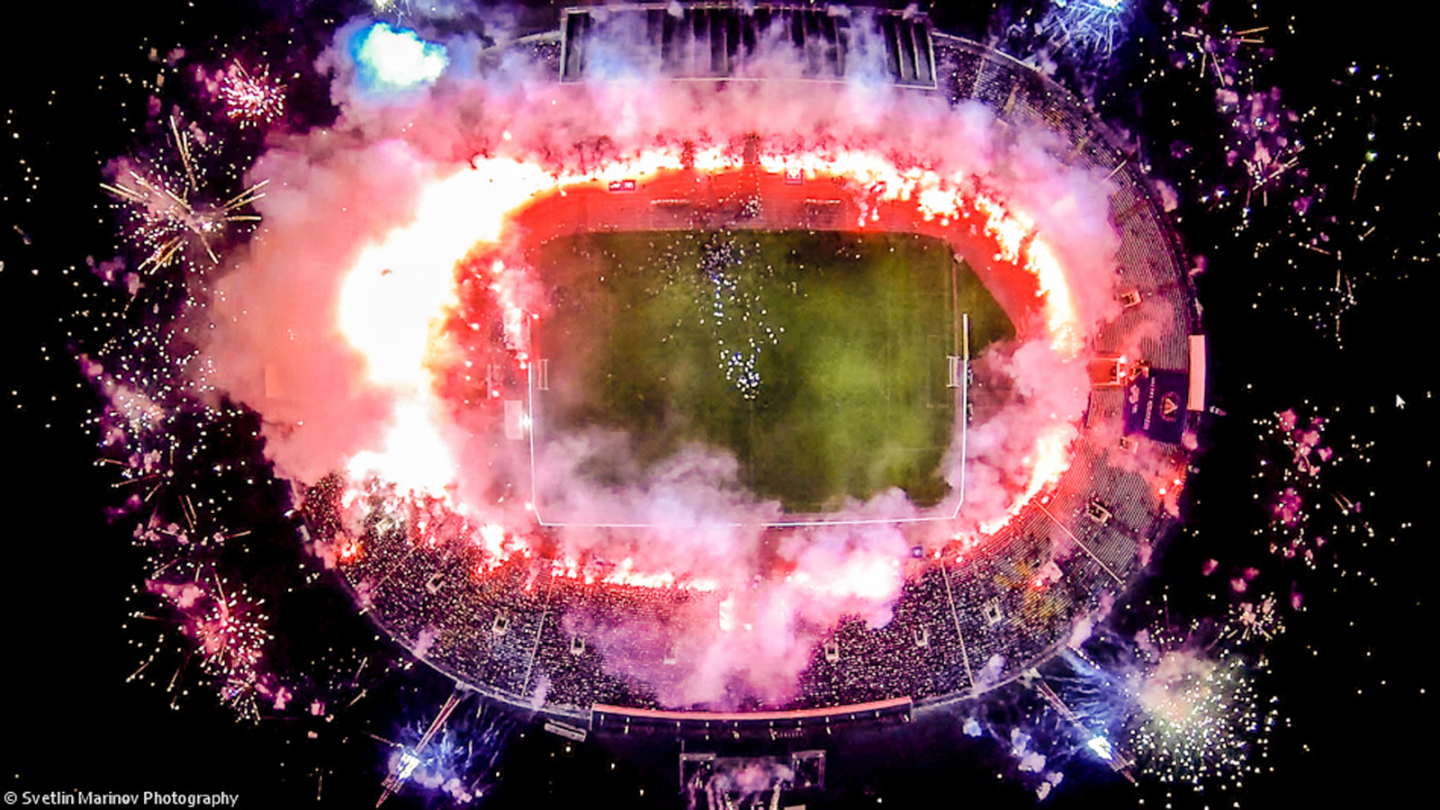 The third most-liked photo was this shot of Bulgaria's Vasil Levski stadium as the Blues soccer team marked its 100th anniversary. There were the official fireworks and then "the public was invited to fire up everything that they had."
(Svetlin Marinov)
A spire in Sanary sur Mer, France, by Jeremy Ballester.
(Jeremy Ballester)
Looking down on Mexico's Tamul waterfall, from Postandfly.
(Postandfly)