From the Archives: A white Christmas thanks to ice machines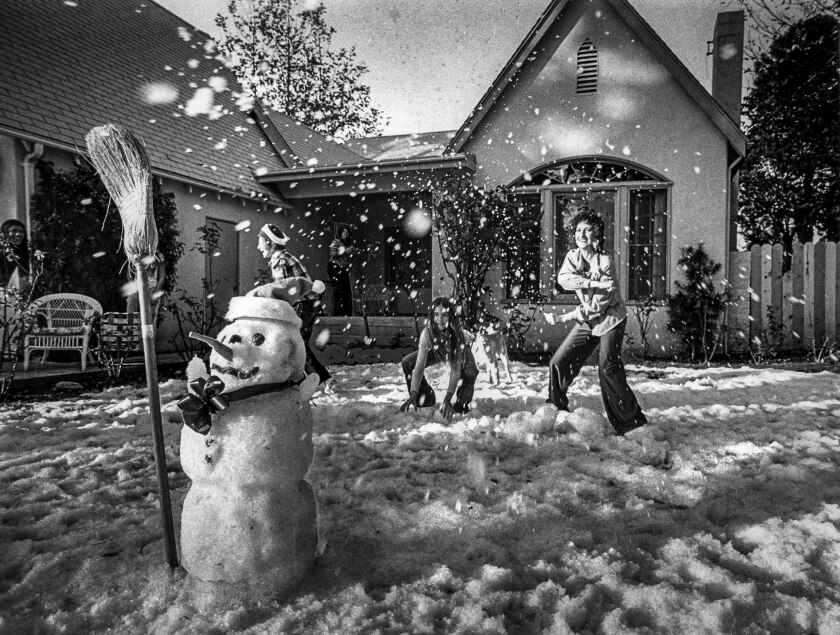 On Christmas Day, 1978, Paul Ricoletti added snow to his Sherman Oaks home. The original caption in the Dec. 26, 1978, Los Angeles Times reported:
ICE CAPADE – Paul Ricoletti, owner of North Hollywood Ice Co., dedicated this winter scene to daughter Kathy, who was recently hospitalized after a traffic accident and spent Christmas recuperating at home. Ice machines created material for snowball fights by family members.
This post was originally published on Jan. 6, 2017.
---