From the Archives: Busing used to integrate Monrovia school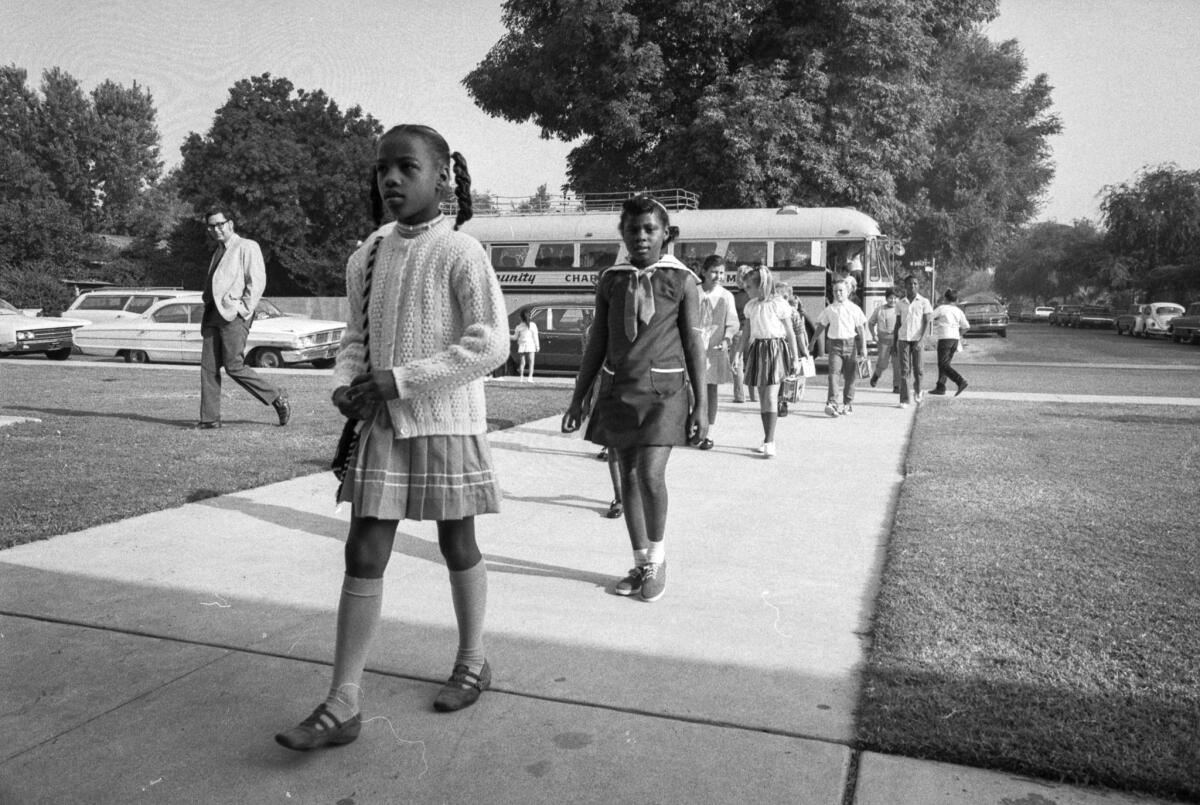 Integration at the Monrovia Unified School District began during the 1970-71 school year. Staff writer Jeff Perlman reported in the Sept. 11, 1970, Los Angeles Times:
Black children were bused to previously all-white elementary schools in Monrovia without incident Thursday on the first day of the school district's new integration plan.
The plan has been accepted calmly by the community in an effort to wipe out de facto segregation, a problem besetting school districts in Pasadena and Inglewood which begin classes Monday.
Unlike Pasadena and Inglewood, however, the Monrovia Unified School District is not under a court order to integrate. School officials and community groups worked together on the new busing program though no court order had been issued. …
At Plymouth, about 150 children, out of a total of 730 students were affected Thursday, the first day of school. Black and white youngsters began arriving as early as 8 a.m., with many accompanied by their parents. ...