From the Archives: 'Tragedy by the Sea' wins 1955 Pulitzer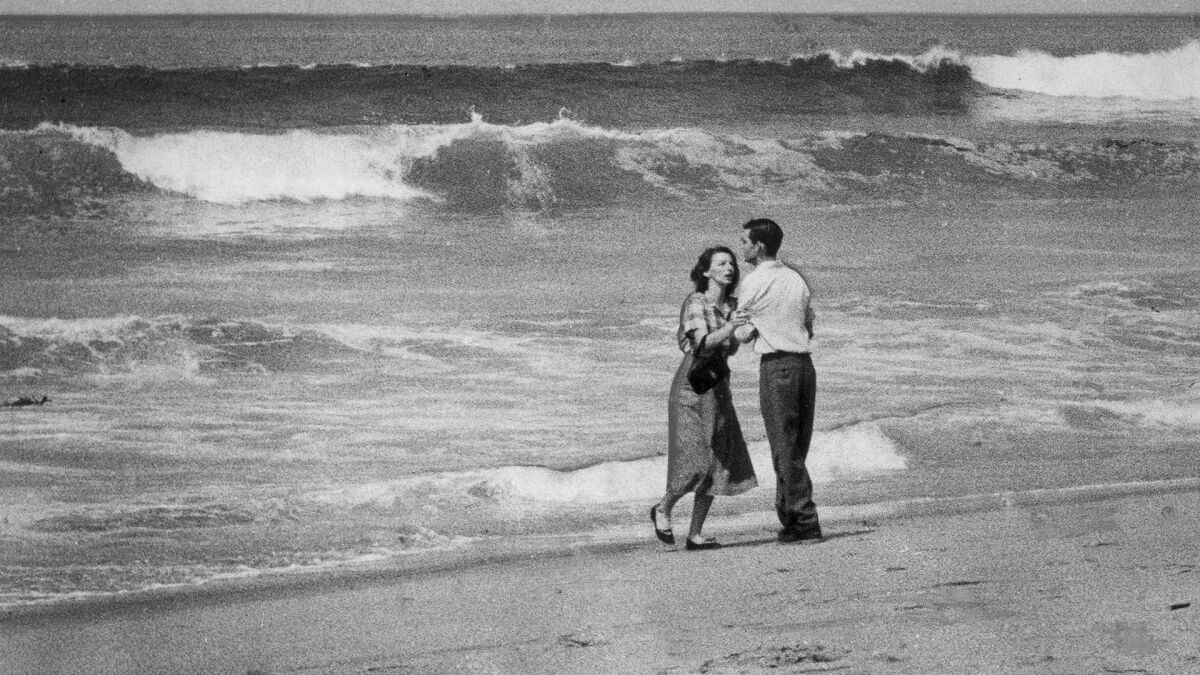 That morning, Times photographer Jack Gaunt was at his beachfront home when he heard a neighbor shout, "Something's happening on the beach!" Gaunt grabbed his Rolliflex camera and headed toward the shoreline.
His photograph appeared on the front page of The Times the next day. The image won the 1955 Pulitzer Prize for press photography; the Pulitzer committee called the photo "poignant and profoundly moving." But for Gaunt, the image was hard to bear at first, his daughter recalled in Gaunt's 2007 Times obituary by staff writer Jon Thurber:
"...the image was hard for him to bear at first." She noted that he was just 31 when he took the photograph and had a 3-year-old daughter at home. The couple in the photograph lived locally and, although Gaunt did not know them, he knew people who did. …
In his years at the paper, Gaunt, who was known as Jack, worked primarily as the nightside news photographer, coming in at 3 or 4 p.m. and staying past midnight. He particularly relished the challenge of covering fires, his daughter recalled…
The June 1955 Times employee publication Among Ourselves reported on how Gaunt heard the May 2, 1955, news:
Notified of the Pulitzer award by Reporter Ted Sell, who had spotted it on the teletype, Gaunt's first reaction was:
"Gosh, fellas–I have to sit down." He'd been printing pictures in the Editorial photo lab when Sell brought him the news. Jack was unbelieving at first, and wanted to see the wire copy himself.
Moments later, Editor L.D. Hotchkiss and City Editor Bud Lewis marched in to shower him with official congratulations. Most of the Editorial Department was there, too.
Amidst all the hullabaloo, Jack announced calmly:"I'm ill in my interior."
For more, check out Tribute to Jack Gaunt by former Los Angeles Times staff members. Also check out Los Angeles Times Photography Pulitzer Prize winners and finalists.
This post was originally published in 2010.
Must-read stories from the L.A. Times
Get the day's top news with our Today's Headlines newsletter, sent every weekday morning.
You may occasionally receive promotional content from the Los Angeles Times.