From the Archives: Jungle Boy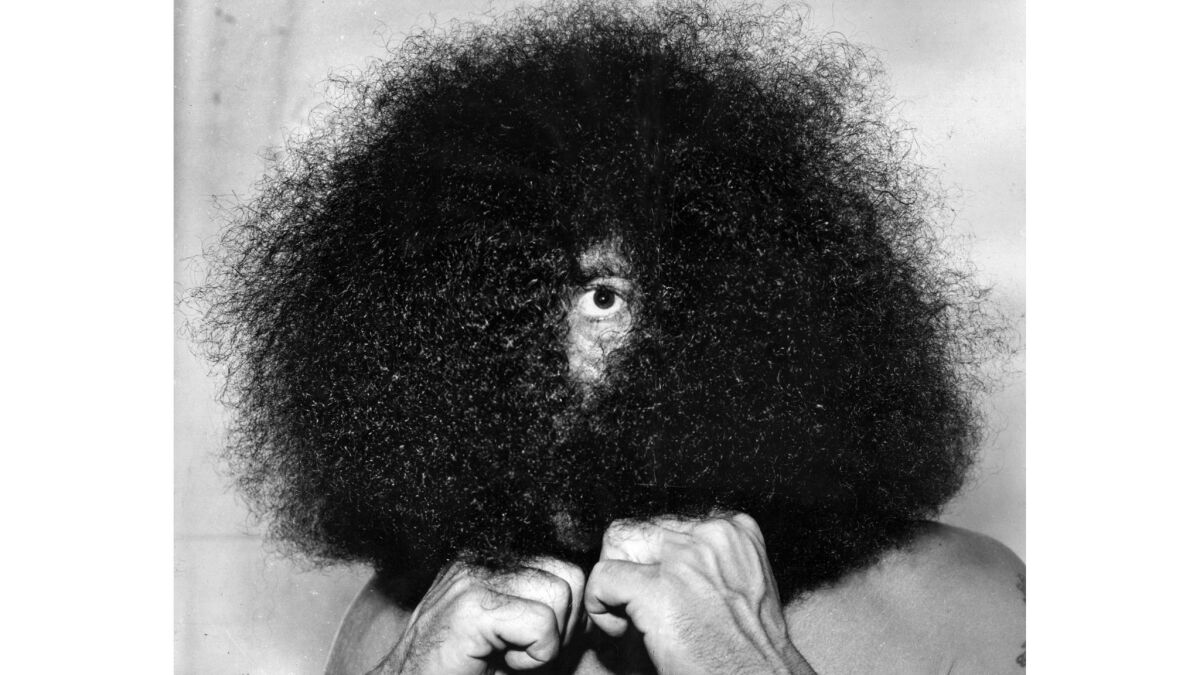 The original Aug. 26, 1952, caption reported, "Don't be alarmed, folks, this isn't the Man from Mars, nor One-Eyed Connolly. It's Jungle Boy, newest member of the local wrestling colony. He meets Joe Campbell at Olympic tomorrow night."
In a Aug. 26, 1952, Los Angeles Times column, Don Synder reported:
The night has a thousand eyes. They glow like burning coals full of hate, blood, vinegar, old lemon juice and cigar smog. From their darkened sanctuaries they peer maliciously at the snarling figure before them.
For out there, on the white square where central lights beam down on the rope-caged canvas lurks the hairy horror. He is Jungle Boy, wrestler at large.
Small children sneer at him. Big men jeer at him. Medium-sized women leer at him. All other sized fans sneer, jeer and leer at him simultaneously.
It is one madhouse of screams inside the Olympic emporium. It is so noisy the barking crackerjacks man cannot put over his bargains.
"Keel heem!" shouts one. "Moida da bum!" heaves another. "We ain't a scart of ya!" cries a kid with a waving lollypop.
It is as obvious as wool on a sheep's back. Nobody likes the hedgy-headed one…
The identity of Jungle Boy is unknown. He's mentioned in a several Los Angeles Times wrestling briefs during the summer of 1952.
This image by Art Rogers won first place for feature photography in the 1953 Associated Press contest for California and Nevada.
This post was originally published on Jan. 10, 2014.
---