From the Archives: Spruce Goose serves as background for Reagan speech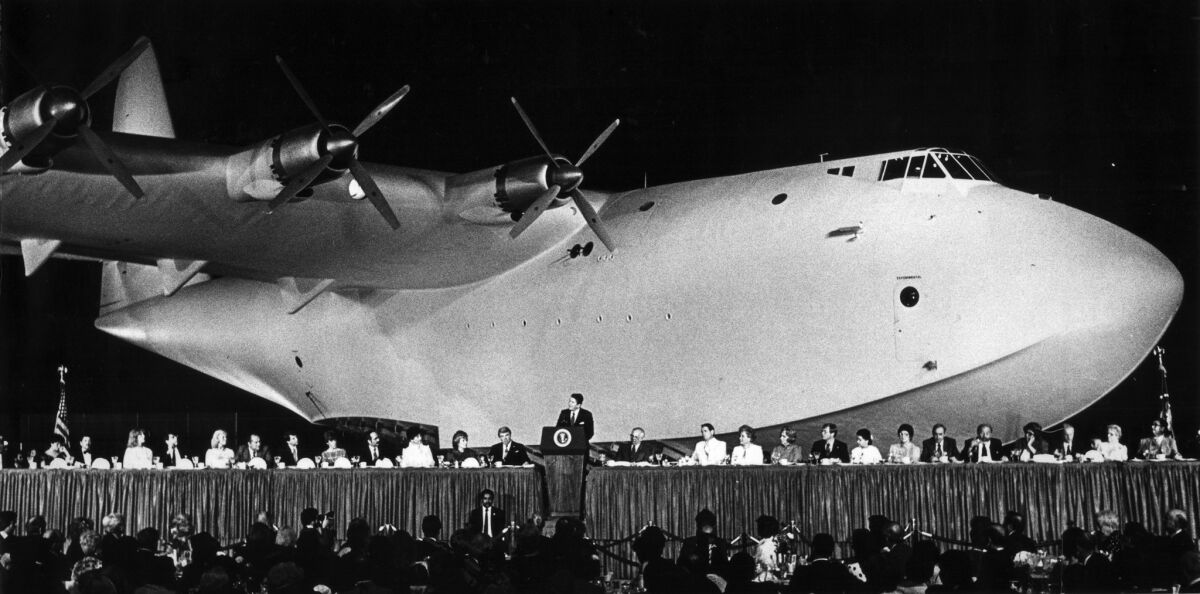 This Gary Friedman photo appeared five columns wide on the July, 1, 1983, Los Angeles Times front page.
Staff writer George Skelton reported:
President Reagan declared Thursday night that either the United States pays "a modest price now" to prevent Central America from turning Marxist, or the nation risks a future "explosion of violence that will bring real danger to our own borders."
"We must not turn our backs on our friends. We must not permit dictators to ram communism down the throats of innocent people in one country after another," the president told a $1,000-per-plate Republican state fund-raising dinner inside the dome that houses the Spruce Goose in Long Beach Harbor.
The event raised $1 million for the California GOP. …
---