From the Archives: The end of the Lady Alexandra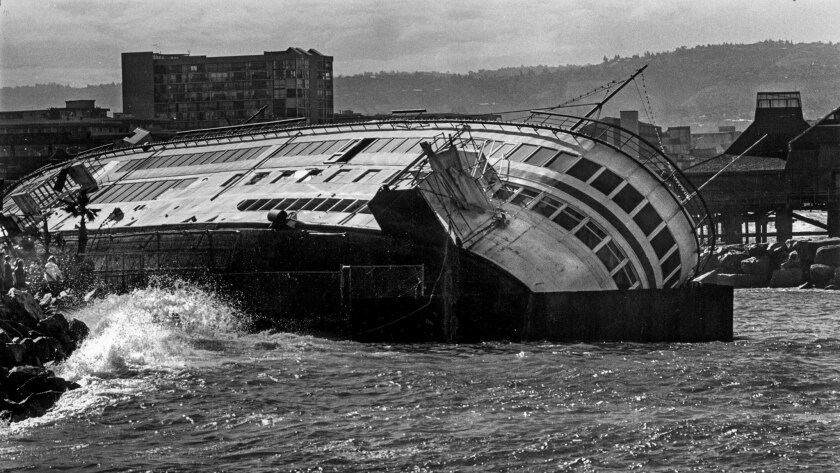 In February 1980, a series of storms pounded Southern California. During storm surge and waves on Feb. 19th, the Lady Alexandra, a floating restaurant in Redondo Beach, "developed a 45-degree list and was in danger of capsizing," according to the Los Angeles Times.
Large waves from storms a week earlier had already forced closure of the Lady Alexandra. The vessel was scuttled to prevent further damage.
Built in 1924, the Lady Alexandra served as a steamship in British Columbia until 1952. It was converted to a restaurant in 1960.
Following the scuttling, the Lady Alexandra was declared a total loss. The vessel was sunk 50 miles offshore, becoming a fishing reef.
This photo by Boris Yaro appeared in the Feb. 20, 1980, Los Angeles Times.
---