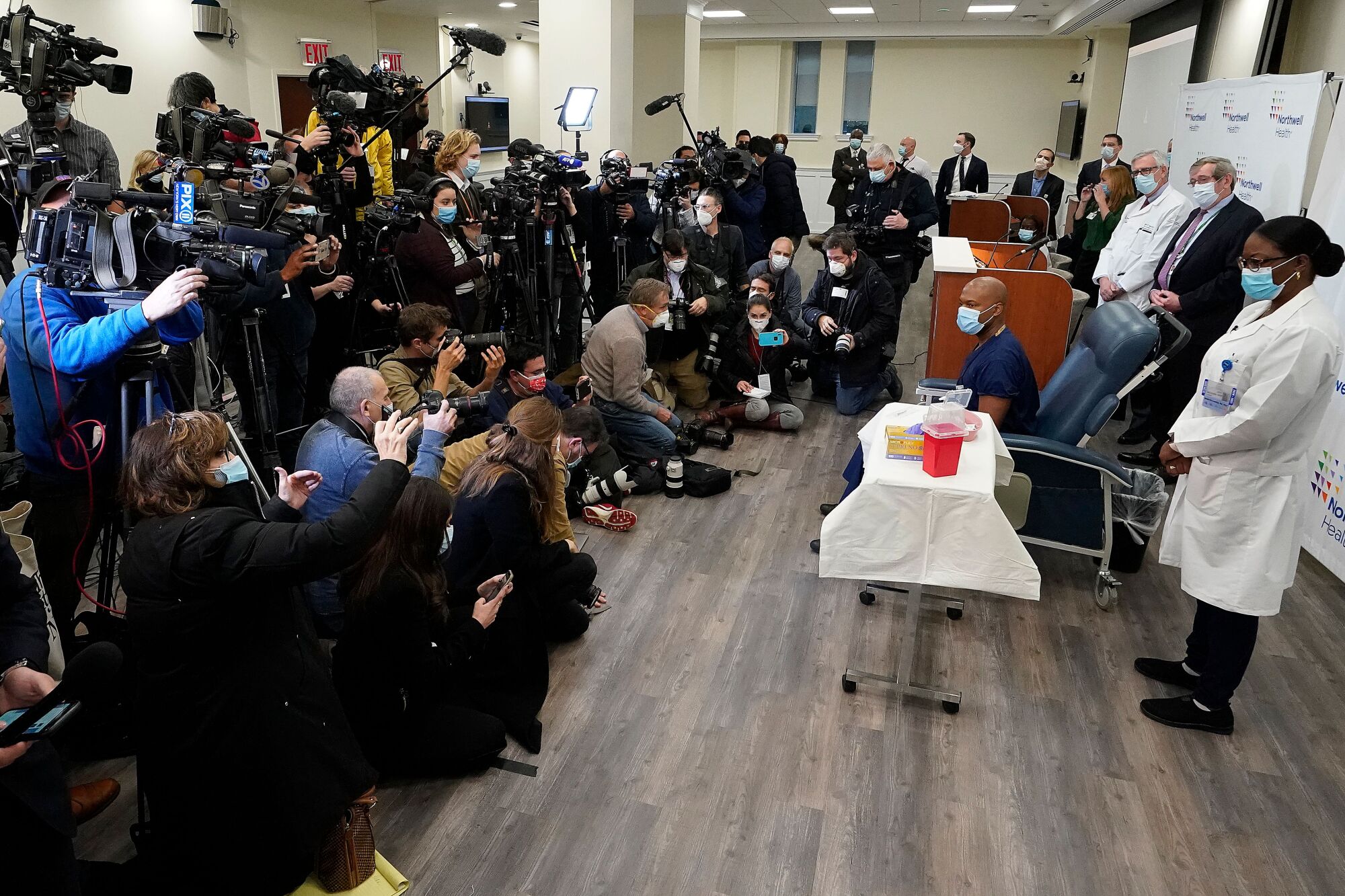 It was a day America had been waiting for, a moment touted as the beginning of the end of a pandemic that has divided our politics, battered our economy, roused our culture wars and left us one of the most infected countries on the planet.
At Long Island Jewish Medical Center in New York, news cameras whirred as critical-care nurse Sandra Lindsay sat with her hands in her lap and received an injection in her left arm, the first known U.S. inoculation against COVID-19.
New York, N.Y.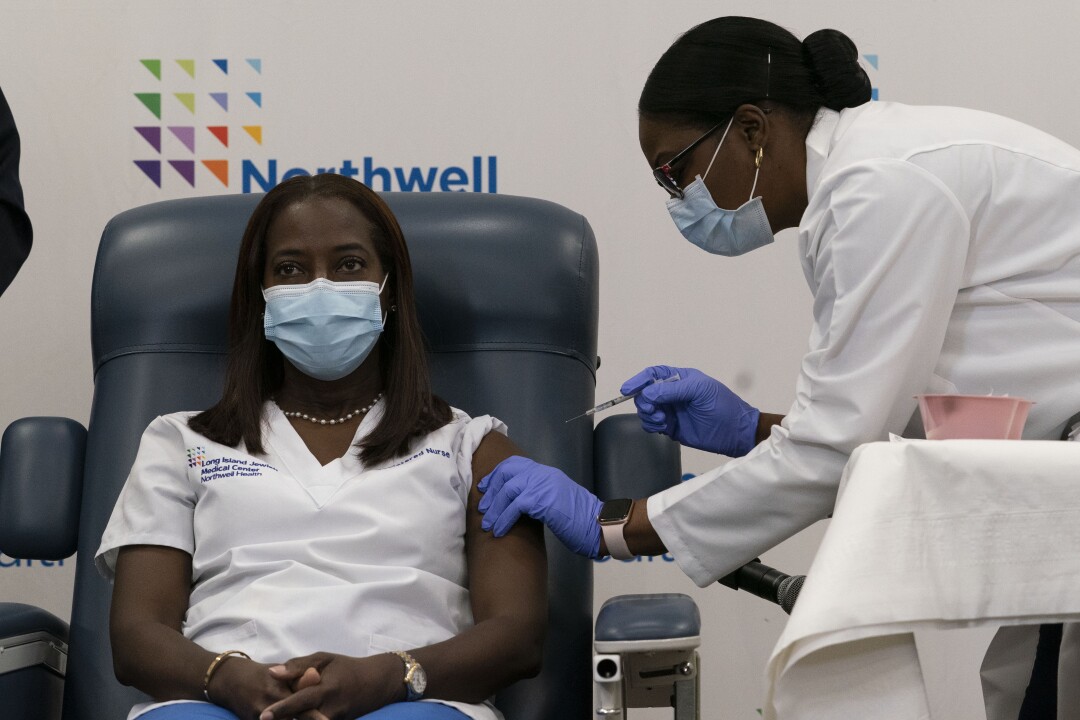 Los Angeles
Oklahoma City
Louisville, Ky.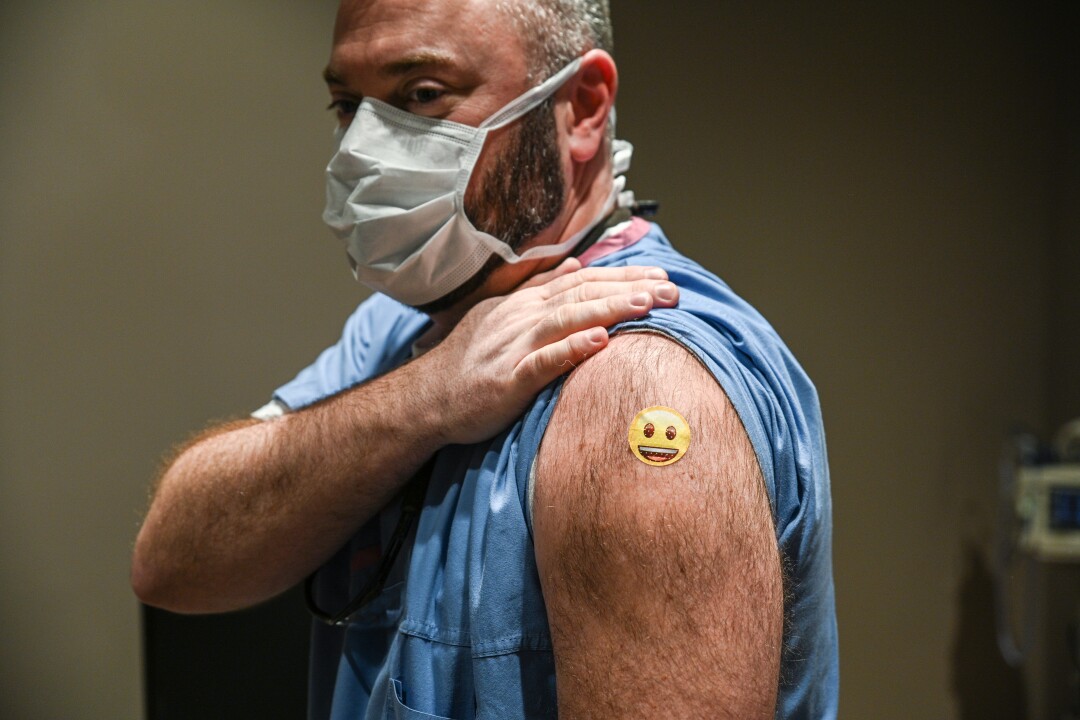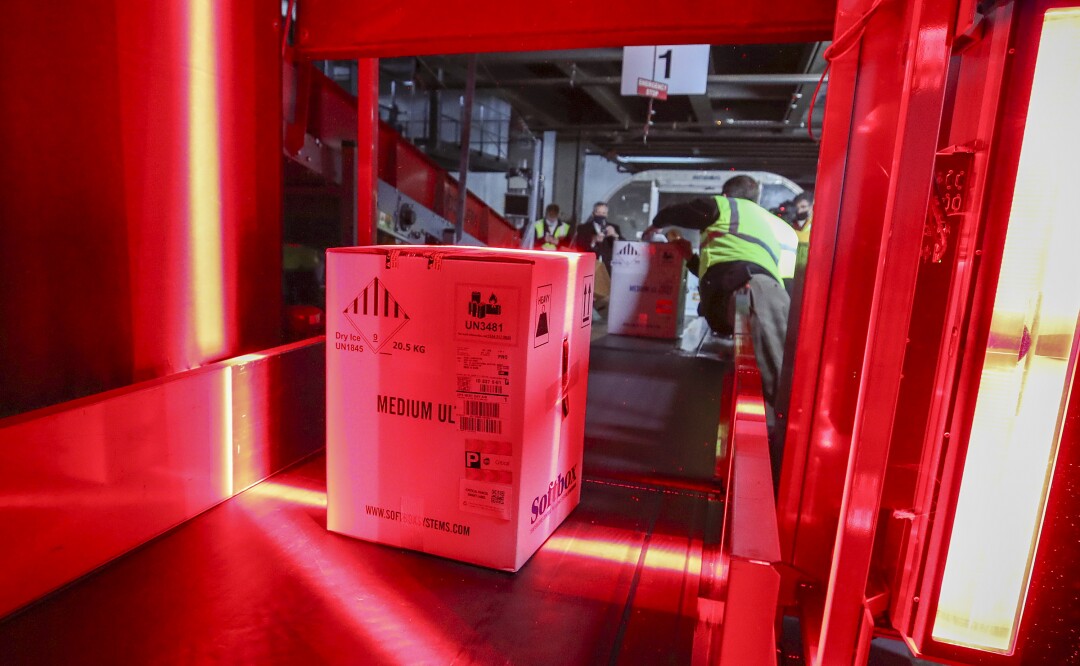 Kalamazoo, Mich.
Miramar, Fla.
Tampa, Fla.
Seattle
San Juan, Puerto Rico
Baton Rouge, La.
---
The Latinx experience chronicled
Get the Latinx Files newsletter for stories that capture the multitudes within our communities.
You may occasionally receive promotional content from the Los Angeles Times.