State approves Ballona Wetlands restoration plan that divides environmentalists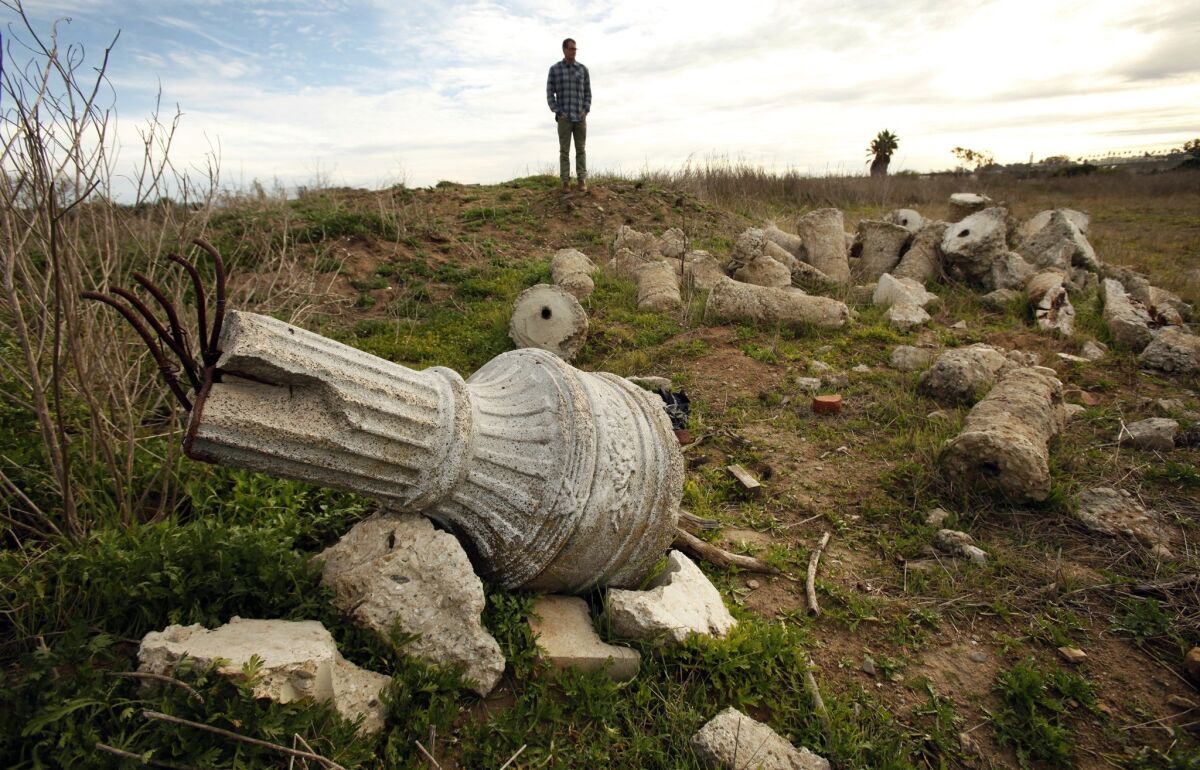 A plan to restore the largest coastal wetlands complex in Los Angeles County has received state approval as it advances through a lengthy process.
The California Department of Fish and Wildlife said this week that it has certified the final environmental impact report to restore the Ballona Wetlands Ecological Reserve.
The project aims to restore the ecological function of 566 acres of the reserve, which lies between the Santa Monica Bay community of Playa del Rey and sprawling Marina del Rey.
The area once included 2,000 acres of marshes, mud flats, salt pans and sand dunes, but today only 577 acres remain, according to the Department of Fish and Wildlife.
A long-awaited restoration plan has inflamed the historic feud over the fate of the Ballona wetlands, a 600-acre preserve just north of LAX.
Community and environmental groups long ago chose the Ballona Creek marshlands to make a last stand in a metropolis that has paved over 95% of its wetlands. That's because there are no other major wetlands left to save from development along the coast of Los Angeles County.
But common ground among conservationists has been difficult for years.
On one side are supporters of the environmental report for the Ballona Restoration Project, which aims to restore fish and wildlife habitat and add nearly 10 miles of bicycle path and foot trails near Marina del Rey. It also would allow tidal flows to penetrate land that has been cut off from the ocean since Marina del Rey was built in the early 1960s and Ballona Creek was lined with concrete.
Opponents fret that dozens of troubled species and much of their habitat would be sacrificed by restoration-related excavation. Millions of cubic yards of dredged or fill material would be repositioned on the project site in order to create earthen levees around the northern perimeter of the area and north of Culver Boulevard and allow Ballona Creek to reconnect with its historical flood plain.
Exposing the wetlands to tidal influence from the Pacific Ocean would be a mistake, opponents argue, because higher salinity levels could wipe out flora, fauna and habitat that rely on seasonal rains and brackish water.
But the fish and game department said that the wetlands has been hugely degraded by human impacts and that the restoration will not only preserve sensitive habitat but also build in resilience against sea level rise.
Restoration planning by the department and its partners has been underway for years and will now proceed toward a final design, but will still need an estimated 2½ years to win a permit from the U.S. Army Corps of Engineers and complete a federal environmental review document, the department said.
Other approvals, including by the California Coastal Commission, are also required.
Times staff writer Louis Sahagun contributed to this report.
Stay tuned for more Repowering the West
Get our Boiling Point newsletter for the next installment in this series — and behind-the-scenes stories.
You may occasionally receive promotional content from the Los Angeles Times.