British government says scores of asylum-seeking children are missing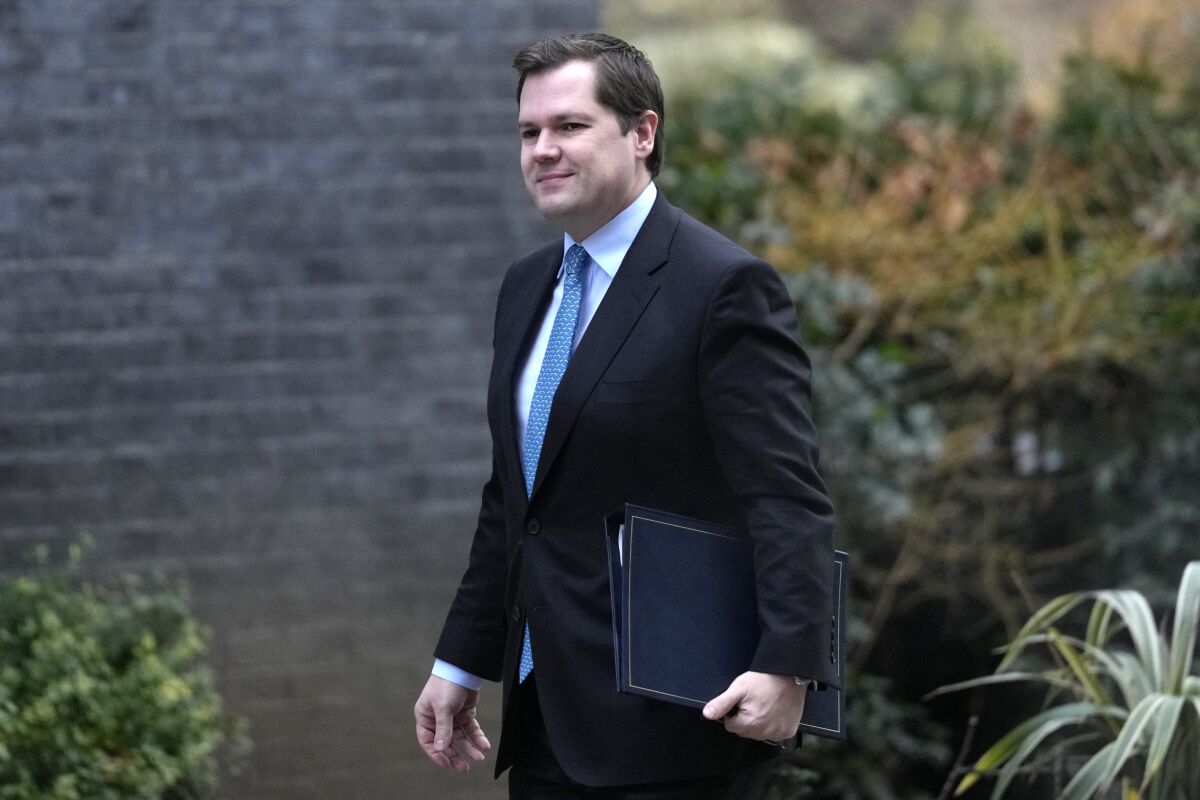 LONDON —
Opposition parties and children's advocates are accusing the U.K. government of putting vulnerable young people in danger, after authorities said scores of children who arrived in Britain as asylum seekers have disappeared.
Immigration Minister Robert Jenrick told lawmakers that more than 200 asylum seekers younger than 18 were missing from government-approved accommodation. He said most were teenage boys from Albania.
Labor Party lawmaker Peter Kyle said 76 children had vanished from a hotel in the southern seaside town of Brighton, one of several around the country where unaccompanied children are housed temporarily.
The Observer newspaper this week cited child protection sources and an unidentified whistleblower working for a government contractor as saying dozens of youngsters had been abducted off the street outside a Brighton hotel and bundled into cars.
"The uncomfortable truth for us is if one child who was related to one of us in this room went missing, the world would stop," Kyle said Tuesday in the House of Commons. "But in the community I represent, a child has gone missing, then five went missing, then a dozen went missing, then 50 went missing, and currently today 76 are missing and nothing is happening."
Labor's immigration spokeswoman, Yvette Cooper, accused the government of "a total dereliction of duty that is putting children at risk."
Family separations don't occur only at the Mexican border, as Carlos Rivera and his young son discovered when they crossed into the U.S. from Canada.
Rachel de Souza, the children's commissioner for England, said the reports of children disappearing from hotels "have highlighted, once again, the vulnerability of these children, who are in limbo, with a concerted group of people determined to exploit them."
"I am concerned for the safety of this group of children whose vulnerability is exacerbated by not speaking English, many of whom have no support network and are not aware of their rights," she said in a letter to the Home Office.
Jenrick said security guards, nurses and social workers were all based at hotels to ensure children were safe.
But he acknowledged that "we've no power to detain unaccompanied asylum-seeking children in these settings, and we know some do go missing."
"Many of those who have gone missing are subsequently traced and located," he said.
Jenrick said he had not seen evidence of children being abducted off the street but promised to investigate further.
"I'm not going to let the matter drop," he said.
While Britain receives fewer asylum seekers than European countries including Italy, Germany and France, there has been a large increase in the number of people trying to reach the United Kingdom in small boats across the English Channel. More than 45,000 people arrived in Britain across the channel in 2022, and several died in the attempt.
The government has pledged to stop the risky journeys, so far without success.
A large majority of Americans say that immigration benefits the country and the U.S. should continue to give asylum to people fleeing persecution.
---
Must-read stories from the L.A. Times
Get the day's top news with our Today's Headlines newsletter, sent every weekday morning.
You may occasionally receive promotional content from the Los Angeles Times.