Chile's president shakes up Cabinet, replaces five ministers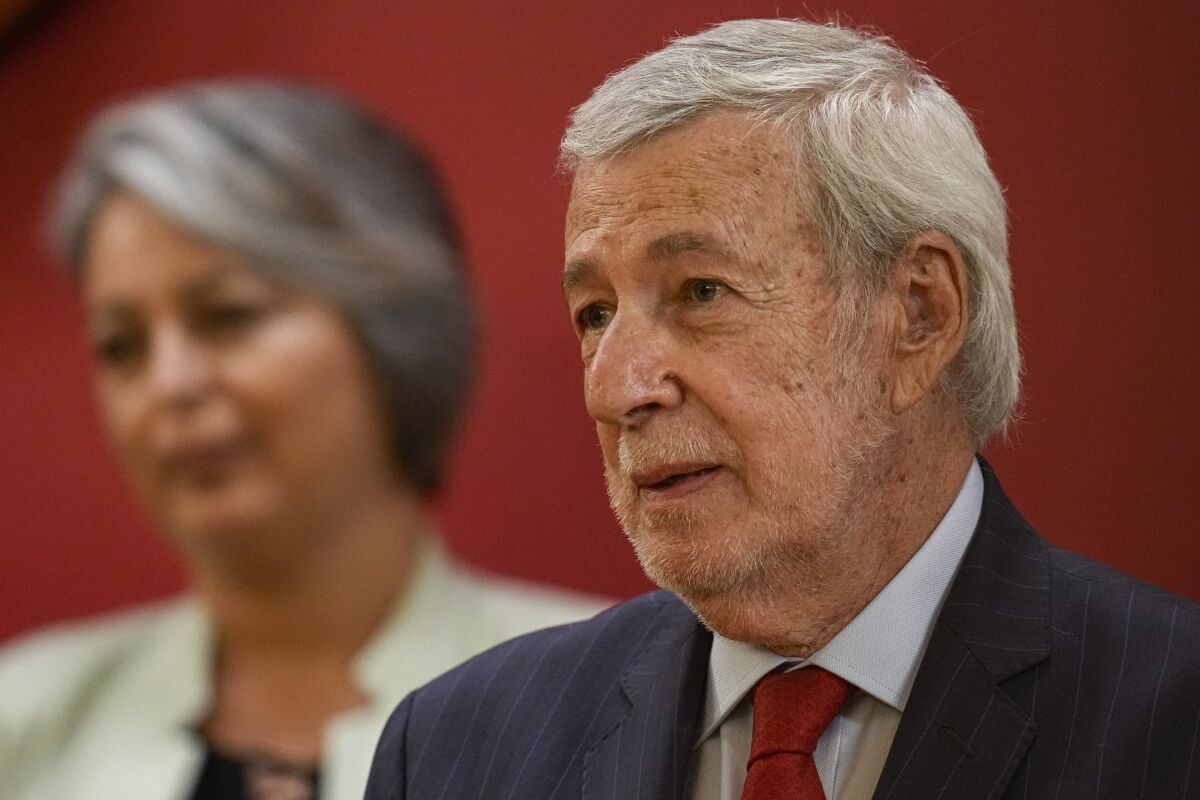 SANTIAGO, Chile —
Chilean President Gabriel Boric shook up his Cabinet on Friday, replacing five of 24 ministers on the eve of his second year in power, two days after lawmakers rejected a proposed tax overhaul for financing most of his government program.
It was the second time Boric has carried out a major Cabinet reshuffle. The previous overhaul came in September, when 62% of voters rejected a new constitution that had been championed by the president.
Antonia Urrejola was removed Friday as foreign affairs minister and replaced by Alberto van Klaveren, a career diplomat who was assistant secretary for foreign affairs in 2006-09.
The president also named new heads of the ministries of public works, culture, science and sports.
Boric, 37, who has suffered a sharp drop in his approval rating since taking office as Chile's youngest president ever, acknowledged that his administration is facing problems.
"We've had difficulties; who could deny it?" said Boric, whose administration is struggling to combat inflation and violent crime.
The Cabinet reshuffle came after an unexpected defeat Wednesday as Congress rejected a tax package that would have helped the president fund his progressive social agenda.
Finance Minister Mario Marcel said that without the tax overhaul, a promised increase in pensions from the equivalent of $257 to $312 could not be financed. He said the same was true for reducing long waiting lists for hospitals and adding resources for primary healthcare.
The president said he will continue pushing to expand wealth distribution, increase pensions and boost the minimum wage.
Must-read stories from the L.A. Times
Get the day's top news with our Today's Headlines newsletter, sent every weekday morning.
You may occasionally receive promotional content from the Los Angeles Times.