Nigerians bewildered after presidential election is postponed at the last minute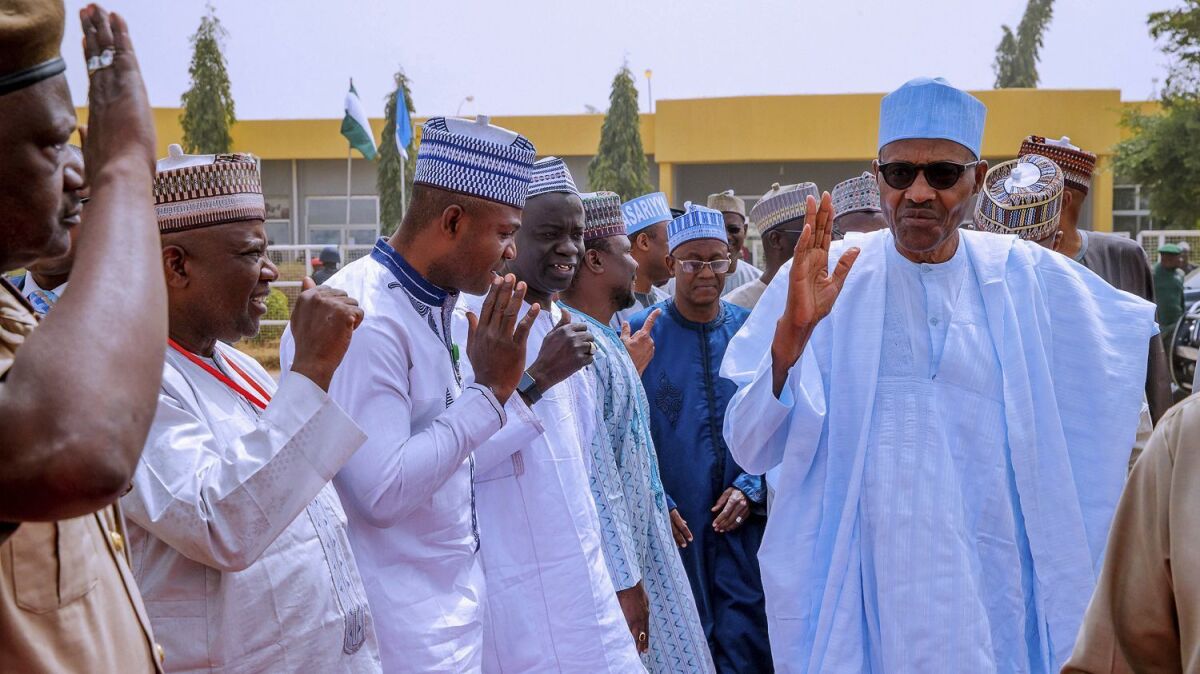 Reporting from ABUJA, Nigeria —
Tens of millions of Nigerians ready to elect their next president woke up to some bewildering news on Saturday morning: Elections were off.
Around 3 a.m., while most of the nation slept, the country's electoral commission announced that the vote was being postponed for a week, citing vague logistical problems.
Voters with smartphones found out on WhatsApp and Twitter. Others, after making long, expensive trips to cast their ballots in Africa's largest exercise in democracy, showed up in the morning to find empty polling stations.
On Saturday in the capital, Abuja, a sense of deflation imbued the dusty air. Streets were largely empty, and vendors at the normally frenetic Wuse market sat, waiting for customers. In the Hilton hotel downtown, international election observers decamped from convoys of black SUVs and sat beside the pool, awaiting further instruction.
"The worst thing is they've been saying we're well prepared," said Yunana Adam, playing volleyball with his friends in Usafa village, on Abuja's outskirts, to work off some steam.
"Only to cancel at the eleventh hour!" his friend Hussein Iliya, wearing a purple Lakers jersey, chipped in. "It's just not done. It's not done."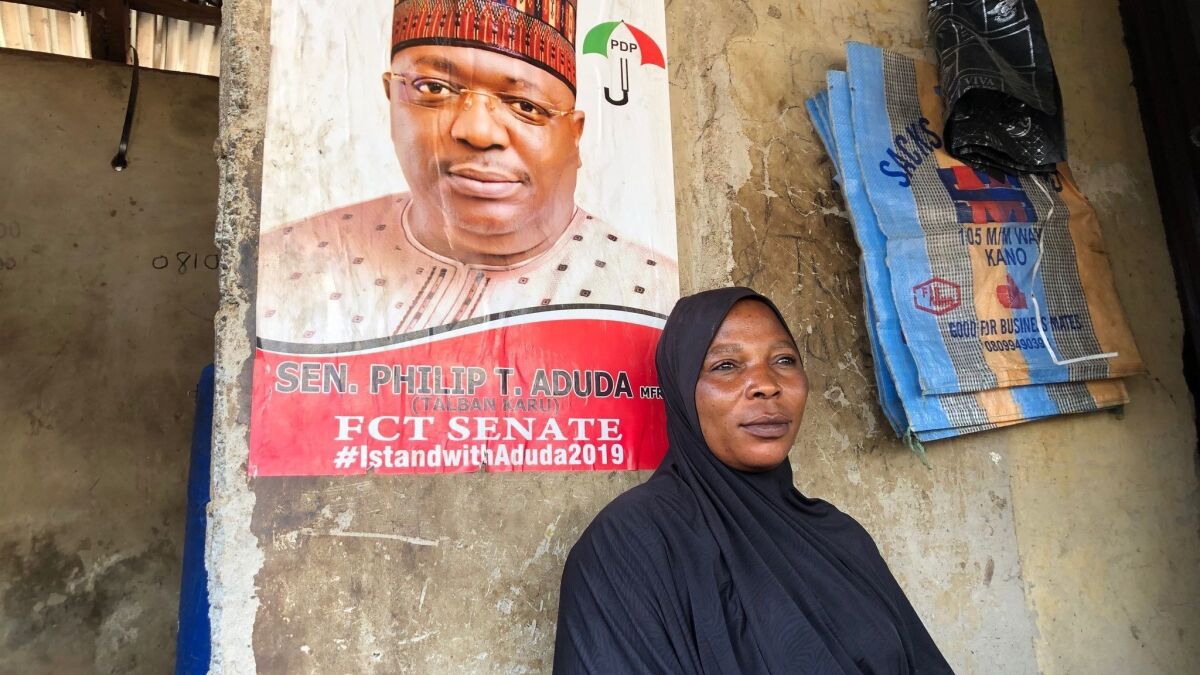 The election, now scheduled for Feb. 23, pits incumbent President Muhammadu Buhari, who has pinned his reelection campaign to maintaining a sense of "continuity," against the former vice president and businessman Atiku Abubakar, who has vowed to revive the sluggish economy and create millions of much-needed jobs.
Atiku accused Buhari of orchestrating the postponement to make it harder for Nigerians to get out and vote.
"The Buhari administration hopes to disenfranchise the Nigerian electorate in order to ensure that turnout is low on the rescheduled date," Atiku said on Twitter. "You can postpone an election, but you cannot postpone destiny."
Adam and Iliya, who both support Atiku and his People's Democratic Party (PDP), echoed that sentiment on the sidelines of their game. "They didn't postpone yesterday. They postponed on the day," Iliya said. "Something is fishy."
Buhari condemned the Independent National Electoral Commission's late decision, and denied meddling in its affairs. He asked Nigerians to "remain peaceful, patriotic and united to ensure that no force or conspiracy derail our democratic development."
But supporters of the ruling All Progressives Congress (APC) weren't happy either.
"So much money wasted," said Wale Lawal, a tailor in Usafa, who still plans to vote for Buhari next week. "How many people are dying of hunger in this country? They do what they like."
The election stakes are high, with many Nigerians frustrated over the economy's slow recovery from recession, rampant unemployment and years of conflict in the northeast, where the fight against Boko Haram rages on. Nigeria recently surpassed India as the country with the most people living in extreme poverty.
All of this has made for an unusually bitter campaign season, in which fake news and disinformation targeting young voters has deepened divides in a country already split along ethnic and religious lines, observers say.
It's not the first time that Nigeria has delayed national elections. In 2011, elections were delayed after voting had already started in some locations, and in 2015, they were delayed for several weeks due to security lapses.
On Saturday afternoon, the INEC said bad weather had prevented flights from getting election materials to some parts of the country, and that suspicious fires in several local INEC offices destroyed election materials.
"The one-week adjustment was a painful one for INEC, but necessary in the overall interest of our democracy," INEC Chairman Mahmood Yakubu told a large meeting of political party members, candidates and observers in Abuja. He denied the delay was due to political influence.
His audience did not hold back in expressing their frustration.
"Why wait until 2:30 a.m. when most decent Nigerians have gone to bed?" demanded APC National Chairman Adams Oshiomole. "It's a huge shock .… Why didn't you inform us 48 hours before?"
To groups following the movement of election materials, the delays didn't come as a total surprise as it became clear that some hadn't made it out to local polling stations the day before the vote.
"If materials don't get to a state capital by the day before elections, you might be in trouble," says Agianpe Ashang, a senior program officer with the Policy and Legal Advocacy Center, part of a civil society body monitoring elections.
She dismissed the idea there was anything nefarious about the delay, chalking it up to a series of miscalculations by the INEC. "Things weren't being communicated."
At Tutunwada Secondary School, one of the polling centers in the capital, the building where voters should have been lined up all day to cast their ballots was locked and dark inside, and the school grounds nearly empty.
Princewill Okwara, a university lecturer, sat outside reading a book, hoping the class he normally takes here on weekends would be back in session since the election was called off.
"I feel so bad. We all prepared to perform our civic responsibility," he said. Earlier in the morning, he'd been the one to deliver the news to a hopeful voter that it wasn't happening. "It came too late," he lamented. "It came too late."
Mahr is a Times special correspondent.
Must-read stories from the L.A. Times
Get the day's top news with our Today's Headlines newsletter, sent every weekday morning.
You may occasionally receive promotional content from the Los Angeles Times.