Mystery deepens over apparent abduction of Chinese billionaire in Hong Kong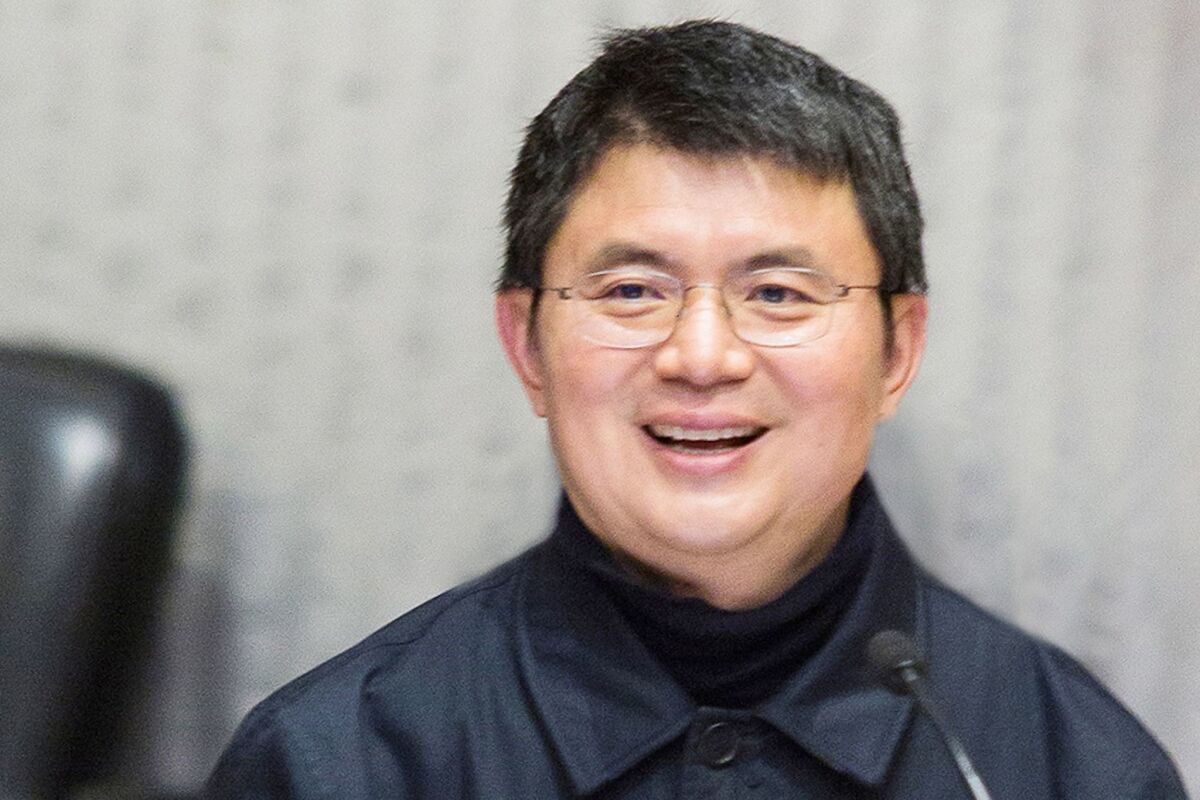 Reporting from BEIJING —
The fallout from a Chinese billionaire's apparent abduction in Hong Kong has engulfed a Beijing newspaper, deepening the mystery over his disappearance and setting the city's mainland Chinese community on edge.
Xiao Jianhua, a 45-year-old Chinese-born Canadian citizen, vanished from his home at the Four Seasons hotel in Hong Kong in the early hours of Jan. 27, raising suspicions that he was abducted by Chinese security agents and whisked onto the mainland. Chinese law enforcement officers do not have the legal authority to operate in the city, a former British colony now governed as a special administrative region by Beijing.
Since Xiao's disappearance, conflicting reports suggest that he may be under investigation for financial crimes — or may be the victim of a political crackdown overseen by China's president, Xi Jinping. Xiao had a fortune of nearly $6 billion in 2016, according to the respected Hurun Rich List, making him China's 32nd-richest person.
Caixin, an independent news magazine in Beijing, reported this weekend that Securities Daily — a state-backed securities industry newspaper — is under investigation for links to Xiao. Authorities have ordered the newspaper to undergo two months of "rectification" for "various business issues," Caixin reported, without detailing allegations against the paper.
Xiao's conglomerate, the Tomorrow Group, has investments in real estate, insurance, banking, coal, cement and rare earth minerals — as well as a substantial stake in Securities Daily Media, the beleaguered newspaper's parent company, Caixin reported.
The news has fueled speculation that Xiao's disappearance may be related to a financial industry crackdown. The head of China's securities regulator, Liu Shiyu, told an official meeting on Feb. 10 that China will "capture" a group of tycoons living abroad and "bring them back to the mainland" to face justice in relation to a stock market rout in summer 2015, which knocked an estimated $3.2 trillion in value from global markets.
The South China Morning Post reported last week that Xiao returned to the mainland to "help authorities in investigations related to the Chinese stock market crash in 2015 and over his business ties with relatives of some top Chinese leaders."
Yet experts say the timing of Xiao's disappearance may be related to a major Chinese political meeting scheduled for October, when Xi — widely considered China's most powerful leader since Mao Tse-tung — is expected to further consolidate his authority.
Willy Lam, an expert on elite Chinese politics at the Chinese University of Hong Kong, said that Xiao had two political liabilities — his financial dealings with the son of Zeng Qinghong, China's vice president from 2003 to 2008, and with family members of Xi himself.
Top Chinese officials, he said, rarely engage in trading or investments themselves, for fear of attracting undue scrutiny. "So they usually have go-betweens, or bookers. Mr. Xiao is a booker, in terms of handling financial transactions for, I think, a few dozen major clients — and several of them, including Zeng, happen to be political enemies of Xi Jinping."
In 2012, a company owned by Xiao bought at least $2.4 million worth of shares from Xi's sister and brother-in-law, Qi Qiaoqiao and Deng Jiagui, according to a 2014 investigation by the New York Times. "If [Xiao] were in Hong Kong, it's possible that he might spill the beans regarding family financial transactions of the Xi Jinping clan," Lam said. "So they might want to keep him quiet."
Hong Kong, a semi-autonomous Chinese territory of 7.3 million people, is geographically joined to southern China. Yet the city is governed under a "one country, two systems" framework, granting its residents civil liberties that are unthinkable on the mainland, including an independent judiciary, an uncensored Internet and a relatively freewheeling press.
Many Hong Kong residents feel that the "two systems" part of the agreement is under siege.
In late 2015, Chinese authorities detained five Hong Kong booksellers who specialized in publishing salacious tomes about top Communist Party leaders. One vanished from Hong Kong; later, he resurfaced on the mainland in police custody, leading human rights groups and Hong Kong politicians to accuse Beijing of conducting an extralegal cross-border abduction.
The circumstances of Xiao's disappearance remain unclear. On Jan. 28, the day after Xiao's disappearance, his wife, Zhou Hongwen, filed a request for police assistance. The following day, she requested that police withdraw the request, then fled to Japan, according to the Hong Kong news website Initium Media.
On Jan. 31, a statement under Xiao's name appeared on the front page of Ming Pao, a local newspaper, claiming that he "had not been abducted to the mainland" and was simply recovering from an illness abroad.
Yet the Four Seasons' security camera footage showed Xiao being whisked away in a wheelchair with his head covered, surrounded by at least five men in casual attire, Hong Kong media later reported. Xiao was not known to use a wheelchair.
Hong Kong police have suggested that Xiao entered the mainland through a Hong Kong border control point; but the New York Times and Reuters reported that he was taken by boat, to avoid normal channels. China's foreign ministry has not commented on his disappearance.
Four Seasons spokesperson Amy Powell declined to comment on the case, citing "the active nature of the police investigation."
"I think the chilling effect of [Xiao's] abduction is not so much on the freedom of expression area — academic freedom, freedom of speech, freedom of the press," said Ching Cheong, a Hong Kong-based commentator on Chinese politics. "It's more on the mainland tycoons who have taken refuge in Hong Kong, thinking that Hong Kong will still be a safe place outside the jurisdiction of China."
"That will be a bigger impact on them than ordinary citizens in Hong Kong," he said. "But of course, the point is that Beijing authorities pay no attention to 'one country, two systems,' and try to take things into their own hands. And people are very angry about it."
Special correspondents Nicole Liu, Yingzhi Yang and Jessica Meyers in The Times' Beijing bureau contributed to this report
For more news from Asia, follow @JRKaiman on Twitter
MORE WORLD NEWS
By testing a missile, North Korea was probably also testing Trump, experts say
The man just elected as Germany's next president once called Trump a 'hate preacher'
A U.S. airstrike may have killed 18 civilians, 'nearly all women and children,' UN report says
---
Must-read stories from the L.A. Times
Get the day's top news with our Today's Headlines newsletter, sent every weekday morning.
You may occasionally receive promotional content from the Los Angeles Times.