We're in North Korea. Want to know what it's like here? Send us your questions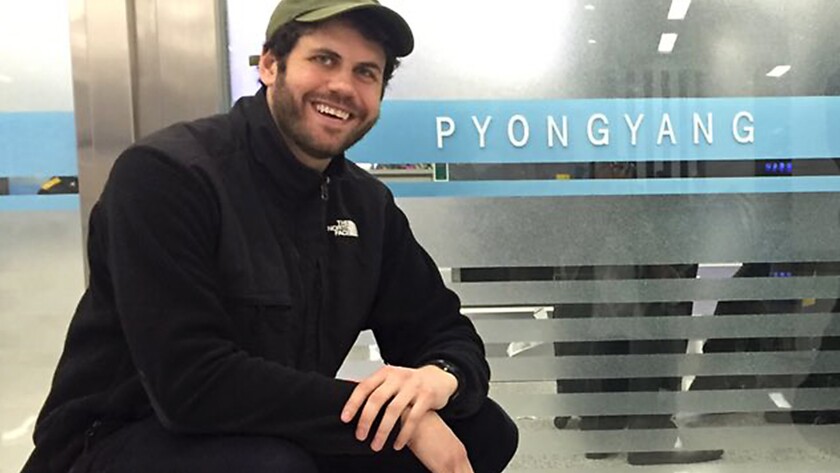 Reporting from Pyongyang, North Korea —
I'm Jonathan Kaiman, the Los Angeles Times' Beijing bureau chief, and I've just arrived in North Korea. I couldn't have planned a more interesting (and potentially dangerous) time to visit. And I'll be taking reader questions. Let me be your guide!
Here's the back story: The North Korean government has invited me to the capital Pyongyang this week to report on the 105th birthday celebrations for the country's founder and "supreme leader," Kim Il Sung.
In North Korea, independent reporting is virtually impossible. Yet the North Korean government — led by Kim's grandson, Kim Jong Un — occasionally invites small groups of foreign journalists in for whirlwind tours.
I've already checked in to my hotel, and am heading out for reporting.
These trips are often a study in absolute control. I'll probably witness several North Korean institutions and events (a museum, a farm, a military parade), but each will be carefully stage-managed to hide the country's poverty and glorify its government.
Yet sometimes things go off-script, and this could be one of those times. President Trump has suggested that the U.S. could attack North Korea in retaliation for its repeated missile tests and budding nuclear program. North Korea, in turn, has said that it could respond with a nuclear strike on the U.S. The North has a record of testing missiles to mark Kim Il Sung's birthday, but rarely have the stakes felt so high.
That's why I'm opening the floor to your inquiries — let me know what piques your interest: What does downtown Pyongyang look like? What kind of cars do North Koreans drive? How much poverty is there?
Leave your questions here in the comments, or on the Times' Facebook page, so I can answer them at the end of my trip.
I don't know what I'll find, but I'll do my best to peek behind the curtain.
For more news from Asia, follow @JRKaiman on Twitter
---
Must-read stories from the L.A. Times
Get the day's top news with our Today's Headlines newsletter, sent every weekday morning.
You may occasionally receive promotional content from the Los Angeles Times.