Thuan Le with long-time client Robin Bernstein. Le is a manicurist at Brentwood West Salon in Santa Monica. She started doing nails in 1975, just a few months after coming to the U.S. as a political refugee after South Vietnam fell.
(Don Bartletti / Los Angeles Times)
Thuan Le at her first job as a manicurist in 1976.
()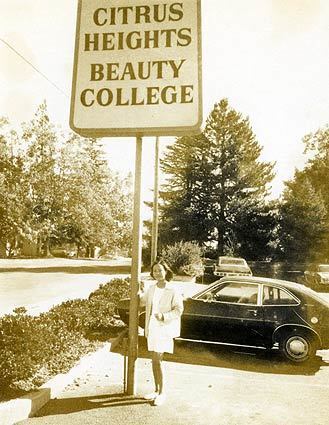 Thuan Le and 19 other Vietnamese refugees received manicure training at Citrus Heights Beauty College in 1975. Actress Tippi Hedren convinced the school to teach the women for free.
()
Actress Tippi Hedren, center, wearing a traditional Vietnamese tunic, celebrates with some of the Vietnamese refugees she helped get nail training.
()
Nancy Hoan Le gets a pedicure and manicure from students at Advance Beauty College. The school was started by Tam Nguyen's family and is one of the premier beauty colleges in Little Saigon.
(Don Bartletti / Los Angeles Times)
Students practice decorative nail art at Advance Beauty College.
(Don Bartletti / Los Angeles Times)
The founders of Advanced Beauty College with their children. From left, Linh Nguyen, Diem Nguyen, Kien Nguyen and Tam Nguyen.
(Don Bartletti / Los Angeles Times)