3 Images
The best ballpark in France
A Montigny-le-Bretonneux boulevard next to its baseball field was named in 2005 for Nicolas About, right, a French senator and former mayor of the suburb who built the ballpark 10 years earlier. No one was clamoring for baseball in Montigny at the time, but About thought it would be good for youth and might generate French interest in America's pastime. It did, though barely. But the ballpark is the envy of baseball clubs across France, and beyond. As for the boulevard named for About? He says with good humor that he was so honored only because "they didn't want me to be mayor again and wanted people to believe I was dead."
(Antoine Pietri / Montigny-le-Bretonneux)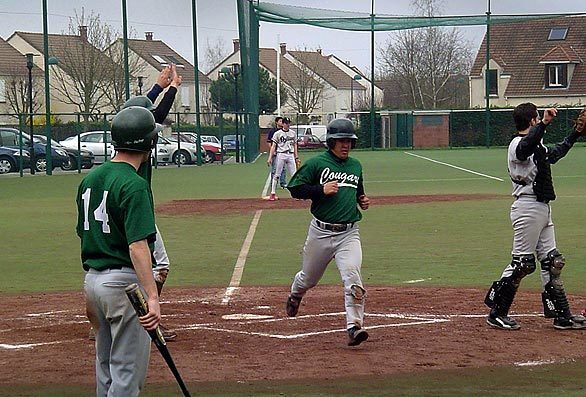 The baseball field in Montigny-le-Bretonneux, 20 miles southwest of Paris, was the first artificial turf ballpark in France, and it instantly became coveted by baseball teams across Europe. It is home to the Montigny Cougars, one of the better teams in France--though there isn't much competition.
()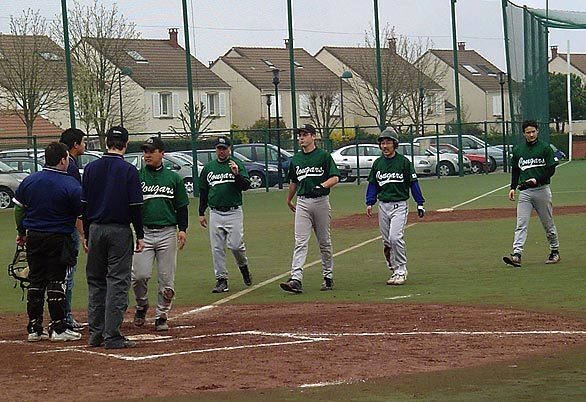 The baseball field in Montigny-le-Bretonneux was built in part to spark French interest in the sport, which was introduced to France more than a century ago but never quite caught on. Even in Montigny, baseball remains a marginal sport, still smaller than fishing and badminton. On a typical spring weekend when the Montigny Cougars play, there are never more than a few dozen spectators in the stands, and the players often mix with the desultory crowd.
()