Anti-nuclear-weapons group wins Nobel Peace Prize
As fears mount about the possibility of a nuclear conflict, the Nobel Peace Prize was awarded Friday to a coalition of disarmament activists who lobbied for the global treaty recently approved by the United Nations to ban atomic bombs.
The Norwegian Nobel Committee said it was honoring the International Campaign to Abolish Nuclear Weapons for its work "to draw attention to the catastrophic humanitarian consequences of any use of nuclear weapons" and for its efforts to achieve the treaty that was adopted by 122 countries in July but has yet to take effect.
The award is an attempt to reinvigorate efforts for worldwide nuclear disarmament, a goal that appears increasingly out of reach at a time when North Korea has been carrying out provocative tests of its nuclear technology and trading threats of annihilation with President Trump. The heated rhetoric has raised fears that a miscalculation could spark a confrontation that spirals out of control.
At the same time, tensions are escalating between India and Pakistan, and between the United States and Russia, all of which are working to improve their nuclear arsenals and delivery systems.
The U.S. administration has also signaled that Trump could next week decertify the 2015 agreement that imposed curbs on Iran's nuclear activities in exchange for sanctions relief, a decision that could lead to the unraveling of the landmark accord.
"We live in a world where the risk of nuclear weapons being used is greater than it has been for a long time," Berit Reiss-Andersen, chair of the Norwegian Nobel Committee, said when she announced the prize in Oslo. "Some states are modernizing their nuclear arsenals, and there is a real danger that more countries will try to procure nuclear weapons, as exemplified by North Korea."
Though she said the committee wasn't "kicking anybody's leg with this prize," she noted that none of the nine nuclear-armed powers have so far supported the weapons ban.
Colombian President Juan Manuel Santos speaks at the inauguration of the One Young World summit in Bogota, Colombia, in October 2017. Santos won the 2016 Peace Prize for his efforts to negotiate a peace treaty with the country's FARC rebel movement.
(Leonardo Muñoz/EPA-EFE/REX/Shutterstock )
Representatives of the groups that make up the Tunisian National Dialogue Quartet discuss being awarded the Nobel Peace Prize in Tunis, Tunisia, on Oct. 9.
(Adel Ezzine / Xinhua / TNS)
Activists Kailash Satyarthi, left, and Malala Yousafzai jointly received the 2014 Nobel Peace Prize. Satyarthi of India has spent decades battling child slavery. Yousafzai of Pakistan, at 17, the youngest Nobel recipient, has spent much of her young life fighting for women's education.
(Associated Press)
Organization for the Prohibition of Chemical Weapons Director-General Ahmet Uzumcu speaks in The Hague in 2013. The watchdog group has overseen the destruction of Syria's chemical arsenal.
(Bas Czerwinski / AFP/Getty Images)
German Chancellor Angela Merkel talks with Italy's Prime Minister Mario Monti, right, and French President Francois Hollande during a ceremony in Oslo, Norway, in 2012. The European Union received the award for promoting "peace and reconciliation, democracy and human rights" in Europe.
(Yves Logghe / Associated Press)
Nobel Peace Prize laureates, from left, Leymah Gbowee of Liberia, Tawakkol Karman of Yemen, and Liberian president Ellen Johnson Sirleaf hold hands on a hotel balcony in Oslo, Norway, in 2011. They were awarded the prize for championing women's rights.
(Fredrik Varfjell / Associated Press)
A picture of Liu Xiaobo, who is imprisoned in China, is seen inside the Nobel Peace Center in Oslo on Dec. 10, 2010.
(Daniel Sannum-Lauten / AFP/Getty Images)
U.S. President Barack Obama was honored by the Nobel committee after just nine months in office. The Nobel board said the award was for "his extraordinary efforts to strengthen international diplomacy and cooperation between peoples. The committee has attached special importance to Obama's vision of and work for a world without nuclear weapons."
(Odd Andersen / Associated Press)
The Nobel Peace Prize for 2008 was awarded to Martti Ahtisaari, former President of Finland, for his great efforts, on several continents and over more than three decades, to resolve international conflicts.
(Herbert Pfarrhofer / European Pressphoto Agency)
Former U.S. Vice President Al Gore and the Intergovernmental Panel on Climate Change were cited "for their efforts to build up and disseminate greater knowledge about man-made climate change, and to lay the foundations for the measures that are needed to counteract such change."
(Mast Irahamm / European Pressphoto Agency)
The prize was shared by Muhammad Yunus and Grameen Bank "for their efforts to create economic and social development from below." Yunus founded the Grameen Bank in his native Bangladesh in 1983, "fueled by the belief that credit is a fundamental human right," the committee said. He and the bank worked by providing micro-credit -- small loans to the poor that, along with teaching them a few basic financial principles, would help them help themselves.
(Farjana K. Godhuly / AFP / Getty Images)
The Nobel committee honored the International Atomic Energy Agency and its director general, Mohamed ElBaradei, "for their efforts to prevent nuclear energy from being used for military purposes and to ensure that nuclear energy for peaceful purposes is used in the safest possible way." ElBaradei, of Egypt, became director general of the IAEA in 1997. According to its website, the agency's inspectors seek to verify that nuclear materials are not used for military purposes; it also attempts to "mobilize peaceful applications of nuclear science and technology" and aids nations in upgrading nuclear safety and security.
(Joe Raedle / Getty Images)
Wangari Muta Maathai of Kenya was the first African woman to win the peace prize. Maathai's Green Belt Movement had planted about 30 million trees to halt deforestation in parts of Africa. The Nobel committee noted "her contribution to sustainable development, democracy and peace" using methods that embraced "human rights and women's rights in particular." The Green Belt Movement was credited with creating thousands of jobs while providing a sustainable source of firewood for families.
(Karel Prinsloo / Associated Press)
An Iranian, Shirin Ebadi -- a lawyer, judge, lecturer, writer and activist -- was awarded the prize for her pro-democracy and human rights efforts in her native land. She has focused especially on the struggle for the rights of women and children.
(Francois Mori / Associated Press)
The prize was awarded in 2001 in equal portions to the United Nations and to its secretary-general, Kofi Annan, for their work toward a better- organized and more peaceful world. The U.N. was cited as being at the forefront of efforts to achieve peace and security in the world, and of the international mobilization aimed at meeting the world's economic, social and environmental challenges. Annan devoted almost his entire working life to the U.N. As secretary-general, he confronted emerging challenges such as HIV/AIDS and international terrorism.
(Gary Friedman / Los Angeles Times)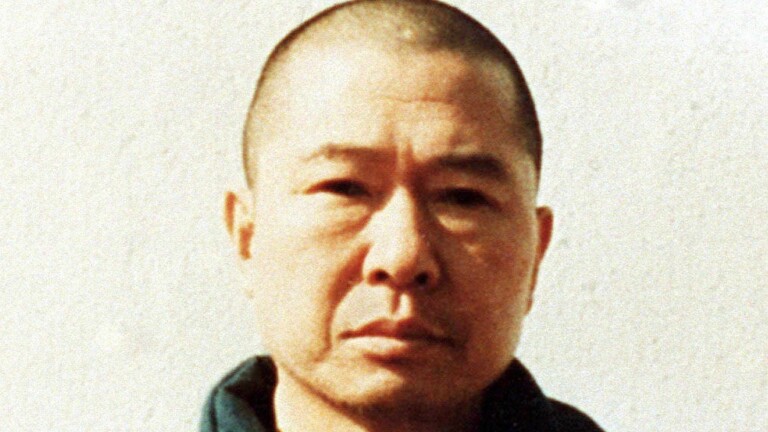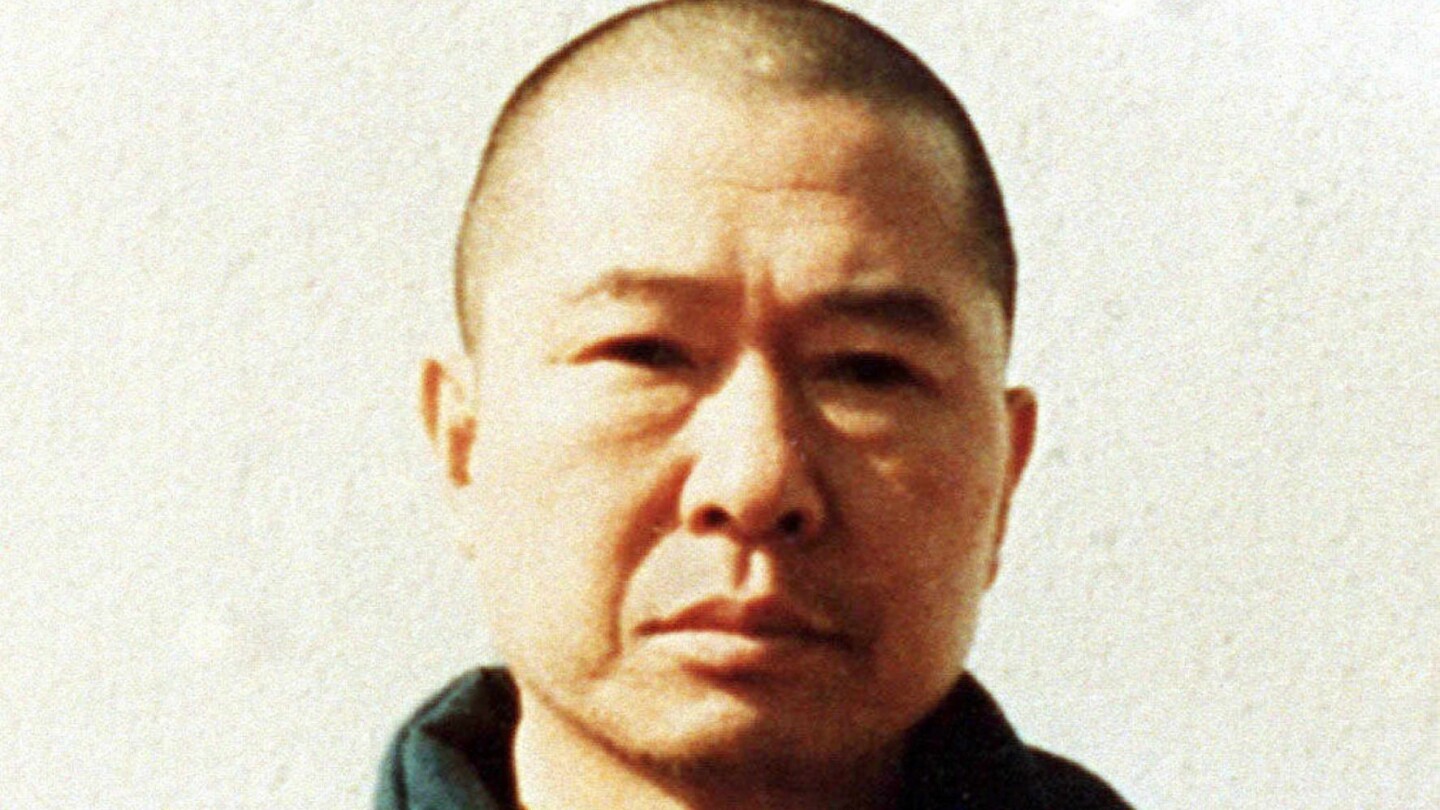 As a longtime opposition leader, Kim survived assassination attempts and a death sentence to become president of South Korea. His "sunshine policy" attempted to overcome more than 50 years of war and hostility between North and South Korea. His visit to North Korea gave impetus to a process which had reduced tension between the two countries. In this 1981 photo, Kim, then an opposition activist, reads a book at the Chongju prison in South Korea while serving a life sentence for an insurrection plot.
(AFP / Getty Images)
Since its foundation in the early 1970s, Doctors Without Borders has adhered to the principle that all victims of disaster, whether natural or human in origin, have a right to professional assistance, given as quickly and efficiently as possible without regard to national boundaries, political circumstances or sympathies. Doctors Without Borders officers James Orbinski, left, and Philippe Biberson speak at a news conference after the group won the Nobel Peace Prize.
(Remy De La Mauviniere / Associated Press)
John Hume, left, and David Trimble shared the prize for their work in the Northern Ireland peace process as that province's Social Democratic and Labor Party leader, and first minister, respectively.
(Associated Press)
The International Campaign to Ban Landmines and the campaign's coordinator, Jody Williams, were honored for their work toward the banning and clearing of anti-personnel mines. They started a process which changed a ban on anti-personnel mines from a vision to a feasible reality. Williams is shown as she talks with reporters at her home in Putney, Vt., on the day she won the prize.
(Toby Talbot / Associated Press)
East Timorese Bishop of Dili Carlos Filipe Ximenes Belo, left, and East Timorese resistance representative Jose Ramos-Horta were honored for their work toward a just and peaceful solution to the conflict in East Timor. In 1975, Indonesia took control of East Timor and began systematically oppressing the people. In the years that followed it has been estimated that one-third of the population of East Timor was killed due to starvation, epidemics, war and terror. Belo has tried to protect the East Timorese from infringements by those in power. Ramos-Horta has been the leading international spokesman for East Timor's cause since 1975.
(AFP Getty Images)
Anti-nuclear physicist Joseph Rotblat, and the Pugwash Conferences on Science and World Affairs, which he founded, shared the prize in 1995 for their efforts to diminish the part played by nuclear arms in international politics and, in the longer run, to eliminate such arms.
(Charles Miller / Associated Press)
Israeli Foreign Minister Shimon Peres, Palestinian Liberation Organization leader Yasser Arafat and Israeli Prime Minister Yitzhak Rabin were cited for their efforts to create peace in the Middle East, specifically their 1993 Oslo peace accords. The award recognized Arafat's political courage in accepting Israel's existence and legitimacy, and it noted Rabin's recognition, in return, of the Palestinians' aspirations for self-determination and the right to govern themselves.
(Associated Press)
The Nobel committee lauded the leaders of South Africa's two largest political organizations for "their work for the peaceful termination of the apartheid regime, and for laying the foundations for a new democratic South Africa."
(Jon Eeg / Associated Press)
Guatemalan activist Rigoberta Menchú Tum, whose parents were among tens of thousands of Indians killed in her country's civil war, and her Peasant Unity Committee struggled for Indian land rights and better wages for farmworkers. The Nobel committee cited her work for social justice and ethno-cultural reconciliation based on respect for the rights of indigenous peoples."
(Johan Ordonez / AFP / Getty Images)
Aung San Suu Kyi is an Oxford-educated opposition leader in Burma who has sought to replace the repressive regime in her native land with a democracy that respects human rights. She was commended for her "nonviolent struggle for democracy and human rights."
(Andreas Solaro/ AFP / Getty Images)
Soviet President Mikhail S. Gorbachev was awarded the peace prize for his role in ending the Cold War, bringing historic changes to Europe and promoting international disarmament.
(Ed Bailey / Associated Press)
The Dalai Lama, exiled spiritual leader of Tibet, was cited for his nonviolent struggles to regain autonomy for his homeland from China and his advocacy of "peaceful solutions based upon tolerance and mutual respect in order to preserve the historical and cultural heritage of his people."
(Wade Byars / AFP / Getty Images)
The Nobel committee said the peacekeepers "have, under extremely difficult conditions, contributed to reducing tensions where an armistice has been negotiated but a peace treaty has yet to be established. "In situations of this kind, the U.N. forces represent the manifest will of the community of nations to achieve peace through negotiations, and the forces have, by their presence, made a decisive contribution towards the initiation of actual peace negotiations." Above, members of the forces celebrate the award at the United Nations in New York: front row from left, Violeta Pelena of the Philippines, Master Cpl. Gerard Crappinger of Austria, Maciej Wlynski of Poland, 1st Sgt. Osvaldo Moi of Italy and Kenneth Eriksson of Sweden; back row from left, Guillermo Matibag of the Philippines, Pvt. Mary Boucher of Canada, Daryl Linwood of Britain, Majed Kreitem of Jordan and Pvt. Onisivoro Koroidiliva of Fiji.
(Charles Wenzelbert / Associated Press)
President Oscar Arias Sánchez of Costa Rica wrote a peace plan for his war-torn Central American neighbors and persuaded their leaders to sign it. As the main architect of the peace plan, President Arias made an outstanding contribution to the possible return of stability and peace to a region long torn by strife and civil war," the Nobel committee said.
(Orlando Sierra / AFP / Getty Images)
Elie Wiesel, the concentration camp survivor who became the literary conscience of the Holocaust, was awarded the peace prize for his message to mankind of "peace, atonement and human dignity."
(Francine Orr / Los Angeles Times)
International Physicians for the Prevention of Nuclear War, an anti-war organization of 145,000 medical personnel in 41 countries, was founded by American and Soviet doctors. "It is the committee's opinion that this organization has performed a considerable service to mankind," said the Nobel panel's citation, crediting the group with "creating an awareness of the catastrophic consequences of atomic warfare." Above, members of the group at its Boston headquarters after the prize was announced: from left, Eric Chivian, co-founder; John Pastore, secretary; Sidney Alexander, president of the U.S. affiliate group; and James Muller, co-founder. "It is the committee's opinion that this organization has performed a considerable service to mankind," said the Nobel panel's citation, crediting the group with "creating an awareness of the catastrophic consequences of atomic warfare." Above, members of the group at its Boston headquarters after the prize was announced: from left, Eric Chivian, co-founder; John Pastore, secretary; Sidney Alexander, president of the U.S. affiliate group; and James Muller, co-founder.
(Paul R. Benoit / Associated Press)
Bishop Desmond Tutu, secretary-general of the South African Council of Churches, was called "a unifying leader figure in the campaign to resolve the problem of apartheid in South Africa." "The means by which this campaign is conducted is of vital importance for the whole of the continent of Africa and for the cause of peace in the world," the Nobel committee said. "Through the award of this year's peace prize, the committee wishes to direct attention to the nonviolent struggle for liberation to which Desmond Tutu belongs, a struggle in which black and white South Africans unite to bring their country out of conflict and crisis."
(David Tulls / AFP / Getty Images)
Lech Walesa led the Polish pro-democracy Solidarity union. He made "considerable personal sacrifice to ensure the workers' right to establish their own organizations," the Nobel committee said. "This contribution is of vital importance in the wider campaign to secure the universal freedom to organize -- a human right as defined by the United Nations."
(Associated Press)
Alva Myrdal of Sweden and Alfonso García Robles of Mexico were delegates to U.N. disarmament talks in Geneva. The two "helped to open the eyes of the world to the threat mankind faces in continued nuclear armament."
(Jens O. Kvale / Associated Press)
The Office of the U.N. High Commissioner for Refugees "carried out work of major importance to assist refugees, despite the many political difficulties with which it has had to contend," the Nobel committee said. It also had received the peace prize in 1954 "in appreciation of its work in bringing relief and aid to the countless refugees and displaced persons to be found in Europe during the immediate postwar years."
(United Nations High Commissioner for Refugees)
Adolfo Pérez Esquivel, architect, sculptor and leader of the Peace and Justice Service human rights organization in Argentina, won the prize for his work on behalf of the "disappeared" during the country's 1976-83 military dictatorship. Pérez Esquivel was among Argentinians "who have shone a light in the darkness," the Nobel committee said. "He champions a solution of Argentina's grievous problems that dispenses with the use of violence, and is the spokesman of a revival of respect for human rights."
(Orlando Sierra / AFP / Getty Images)
The United States and close allies, including France and Britain, have sought instead to strengthen the nearly half-century-old Nuclear Non-Proliferation Treaty, which aims to prevent the spread of nuclear weapons but does not ban them outright.
After Friday's announcement, U.S. officials reiterated their opposition to the new treaty, which they view as reckless and misguided.
"Unfortunately, we are seeing a deterioration in the overall security environment and growing nuclear capabilities of certain states," a State Department official said, speaking anonymously in keeping with administration guidelines. "This treaty ignores the current security challenges that make nuclear deterrence necessary and risks undermining existing efforts to address global proliferation and security challenges."
Although the Nobel committee was explicit in saying it was not sending a political message to a specific leader, it was clear that there were implications for both Trump and North Korean leader Kim Jong Un, who have invoked the threat of nuclear force.
During the presidential campaign, Trump suggested the best path was to arm additional countries, such as South Korea and Japan, with nuclear weapons. And he once reportedly asked White House advisors why not use nuclear weapons, since the country possesses them.
"Is this going to lead to a settlement of the North Korean nuclear crisis?" said Daryl Kimball, executive director of the Arms Control Assn., a Washington think tank. "No, the only way we are going to do that is if we have direct, unconditional talks that lead somewhere.
"But it is clear from the Nobel committee's statement and the timing that the award is a very strong and poignant rejoinder to the threats and counter-threats that are being lobbed between Kim Jong Un and Donald J. Trump."
Secretary-General Jens Stoltenberg of the North Atlantic Treaty Organization welcomed the attention brought to the issue of preserving world peace but said what was needed was "a verifiable and balanced reduction of nuclear weapons."
"Since the end of the Cold War, NATO allies have dramatically reduced the number of their nuclear weapons," he said. "But as long as nuclear weapons exist, NATO will remain a nuclear alliance."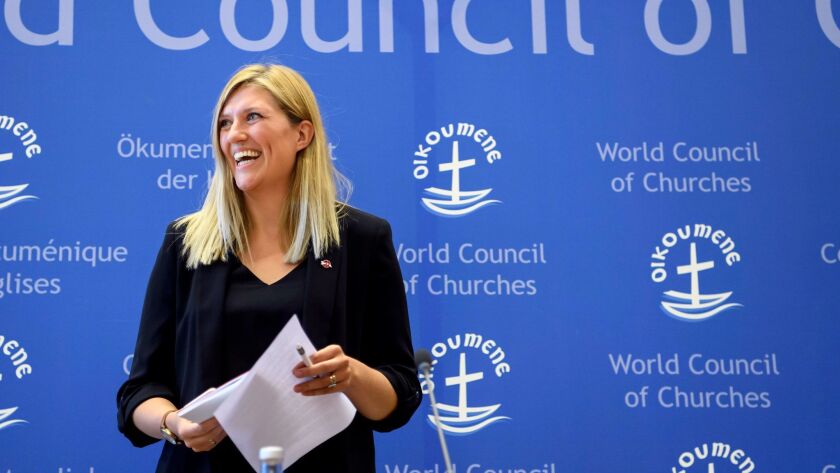 The International Campaign to Abolish Nuclear Weapons, a Geneva-based coalition known by the acronym ICAN, disputes the premise that nuclear weapons are a legitimate and essential source of security.
"We can't threaten to indiscriminately slaughter hundreds of thousands of civilians in the name of security. That's not how you build security," the group's executive director, Beatrice Fihn, told reporters after Friday's announcement.
The 10-year-old alliance, which says it has members in over 100 countries, pressed for the Treaty on the Prohibition of Nuclear Weapons, which would enter into force after it has been ratified by 50 parties. So far, only three have done so.
"This prize really is a tribute to the tireless efforts of many millions of campaigners and concerned citizens worldwide who, ever since the dawn of the atomic age, have loudly protested nuclear weapons, insisting that they can serve no legitimate purpose and must be forever banished from the face of our Earth," Fihn said.
She said ICAN received a call about the award minutes before the official announcement, but she thought it was a prank until she heard the group's name spoken during the televised ceremony.
Arms control advocates celebrated the news.
"People are worried. They correctly feel closer to nuclear war than at any time in decades," said Joseph Cirincione, president of the San Francisco-based Ploughshares Fund, which has provided support to ICAN in the past.
The disarmament movement, he said, is at a "dead stop" with 15,000 nuclear weapons in the hands of leaders such as Trump, Kim and Russia's Vladimir Putin. "It freaks people out, and it should," he said.
He admitted to some initial doubts about the little-known group — until he attended a conference it sponsored in Geneva in December 2014. There, he said, he saw a true grass-roots coalition of civil society activists come together and convince scores of states to take a stand against nuclear proliferation.
The European Union's foreign policy chief, Federica Mogherini, also welcomed the decision to honor ICAN, saying in a tweet, "We share a strong commitment to achieving the objective of a world free from nuclear weapons."
Mogherini was herself thought to be a leading contender for this year's peace prize with Iran's foreign minister, Mohammad Javad Zarif, for their work on the 2015 Iranian nuclear accord.
Others had more mixed feelings about the award going to ICAN.
Thomas Countryman, who served as assistant secretary of State for international security and nonproliferation during the last six years of the Obama administration, likened the move to the decision to honor President Obama with the peace prize in 2009 — years before his arms control efforts yielded results.
"It acknowledges potential and hope more than concrete achievement," Countryman said from Belgrade, Serbia, where he had a speaking engagement.
He said it remains to be seen whether the new treaty — which he contends has its flaws — will accelerate the task of eliminating nuclear weapons. "But it will certainly stand as a strong global statement on the morality of the possession or use of such weapons," he said. "In that sense, the award is very well-deserved."
It is a message that resonates deeply in Japan, where those who lived through two atomic bombings in the closing days of World War II have long spoken out against nuclear weapons. The attacks on Hiroshima and Nagasaki in August 1945 killed an estimated 214,000 people.
"I'm delighted that ICAN, which has taken action to abolish nuclear weapons like us, won the Nobel Peace Prize," Sunao Tsuboi, a 92-year-old survivor of the blasts, said in a televised statement, according to wire reports. "I want to offer my warmest congratulations."
Times staff writers Zavis reported from Beirut and Wilkinson from Washington. Staff writers Barbara Demick in New York and Jonathan Kaiman in Beijing contributed to this report.
ALSO
British writer Kazuo Ishiguro is a rarity and now a Nobel laureate
2 Caltech scientists share Nobel Prize in physics for gravitational wave discoveries
U.S. researcher among 3 awarded Nobel Prize in chemistry for developments in electron microscopy
---
UPDATES:
3:35 p.m.: This article was updated with reaction from Japan and a former Obama administration official.
1:50 p.m.: This article was updated with reaction from the U.S., NATO, European Union and arms control advocats.
5:55 a.m.: This article was updated throughout with staff reporting.
3:20 a.m.: This article was updated with comments from Beatrice Fihn, executive director of the International Campaign to Abolish Nuclear Weapons .
This article was originally published at 2:15 a.m.
---
Must-read stories from the L.A. Times
Get the day's top news with our Today's Headlines newsletter, sent every weekday morning.
You may occasionally receive promotional content from the Los Angeles Times.