Russia responds to sanctions bill by cutting U.S. diplomatic staff and seizing properties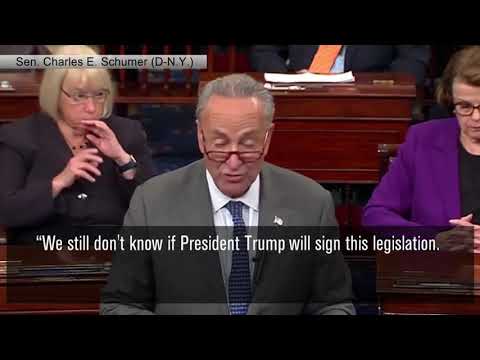 The Kremlin ordered the U.S. to reduce the number of American diplomats in Russia to 455 by Sept. 1.
Reporting from Moscow —
Russia on Friday ordered the United States to reduce the number of American diplomats in the country — retaliation for new sanctions against Moscow passed this week by the U.S. Congress.
The massive vote margins — 98-2 in the Senate and 419-3 in the House — reflected growing bipartisan anxiety over President Trump's two meetings with Russian President Vladimir Putin in Hamburg, Germany, this month.
The Russian Foreign Ministry issued a statement saying the number of American diplomats in the U.S. Embassy in Moscow and its four consulates across the country should be reduced to 455 — the same as the number of Russian diplomats currently serving in the U.S. — by Sept. 1.
The ministry also seized two American diplomatic properties, including cottages just outside Moscow's city center and a warehouse facility in Moscow.
Russia's move came a day after the U.S. Senate passed a bill expanding economic sanctions on Russia, as well as North Korea and Iran. The Senate bill mirrored a bill passed in the House of Representatives on Tuesday.
President Trump has not indicated if he will sign the measure or seek changes. However, the Kremlin decided not to wait, because it did not expect that a final version, whatever its form, would be softer, a spokesman for President Vladimir Putin said in a conference call with reporters Friday.
Before the bill passed Thursday, White House Press Secretary Sarah Huckabee Sanders said the White House would "wait and see" what the bill looks like when lawmakers officially hand it over "and make a decision at that point."
The White House was in no rush to receive the bill, which will force Trump to decide whether to sign legislation that will frustrate his efforts to improve relations with Putin, or whether to go against overwhelming opposition in the GOP-led Congress in the midst of a federal investigation into whether his campaign improperly cooperated with Russia.
Asked if Putin approved the Russian move, spokesman Dmitry Peskov said "such measures are impossible without the president's authorization."
The U.S. Embassy in Moscow confirmed Friday that it had received the Russian government's notification giving it until Sept. 1 to reduce its staff numbers. The embassy properties must be handed over by Aug. 1.
"Ambassador [John] Tefft expressed his strong disappointment and protest," embassy spokesman Maria Olson said.
It was not immediately clear how or how many of the diplomatic staff would be cut, and whether that staff would include Russian technical staff as well as U.S. citizens.
The U.S. mission in Russia could not confirm its total staff figures, but it included one embassy in the capital, Moscow, and consulates in St. Petersburg, Yekaterinburg and Vladivostok.
The White House has nominated former Utah Gov. Jon Huntsman to replace Tefft, who has been ambassador in Russia for three years. Congress has not yet approved Huntsman's appointment.
The decision came less than 24 hours after Putin, speaking at a news conference in Finland, accused the U.S. lawmakers of "insolence."
"We are behaving in a very restrained and patient way, but at some moment we will need to respond," Putin told reporters after meeting with his Finnish counterpart, Sauli Niinistö.
"It's impossible to endlessly tolerate this kind of insolence toward our country," Putin said, according to media reports "This practice is unacceptable. It destroys international relations and international law."
Moscow this week expressed anger and frustration over the bills' debate in Congress with many of them blaming "Russophoic hysteria" in America for the two countries' inability to work toward improving relations.
Some Russian lawmakers viewed Friday's move as equal treatment after President Obama last year expelled 35 Russian diplomats and seized two Russian properties in the U.S., one in New York and one in Maryland. Like the sanctions bill, the decision was made in response to accusations that the Kremlin tried to meddle in the 2016 U.S. presidential election.
Moscow and Washington had been at loggerheads for six months over how to resolve the debate over the diplomatic property.
Many in Moscow had hoped relations between the two countries would improve under President Trump. The sanctions bill was seen as particularly frustrating for Moscow after what the Russian press had heralded as a successful meeting between Trump and Putin at the G-20 summit in Hamburg, Germany, earlier this month.
"The leadership of our country has patiently provided the American side the opportunity to resolve the conflict in a civilized way," said Sergei Zheleznyak, the vice speaker of Russia's parliament, in a statement released Friday.
"But we see that instead of resolving this issue in the United States, the anti-Russian hysteria is growing, which today was fixed by new sanctions in the bill, which was approved in the Senate," he said.
Times staff correspondent Brian Bennett contributed reporting from Washington. Ayres is a special correspondent based in Moscow.
Twitter: @sabraayres
ALSO
Obamacare repeal bill fails in Senate; McCain joins 'no' voters
Italy struggles with an influx of migrants trying to find their way
'For Charlie, it's too late': Parents of British baby abandon legal fight to get treatment in U.S.
---
UPDATES:
2:50 p.m.: This article was updated with comments from the White House.
6:55 a.m.: This article was updated with additional details, including the U.S. Embassy in Moscow acknowledging it had received the Russian government's notification giving it until Sept. 1 to reduce its staff numbers and hand over two U.S. diplomatic properties by Aug. 1.
This article was originally published at 3:50 a.m.
Sign up for Essential California for the L.A. Times biggest news, features and recommendations in your inbox six days a week.
You may occasionally receive promotional content from the Los Angeles Times.