Spain's Juan Carlos abdicates: I tried to be 'king for all the people'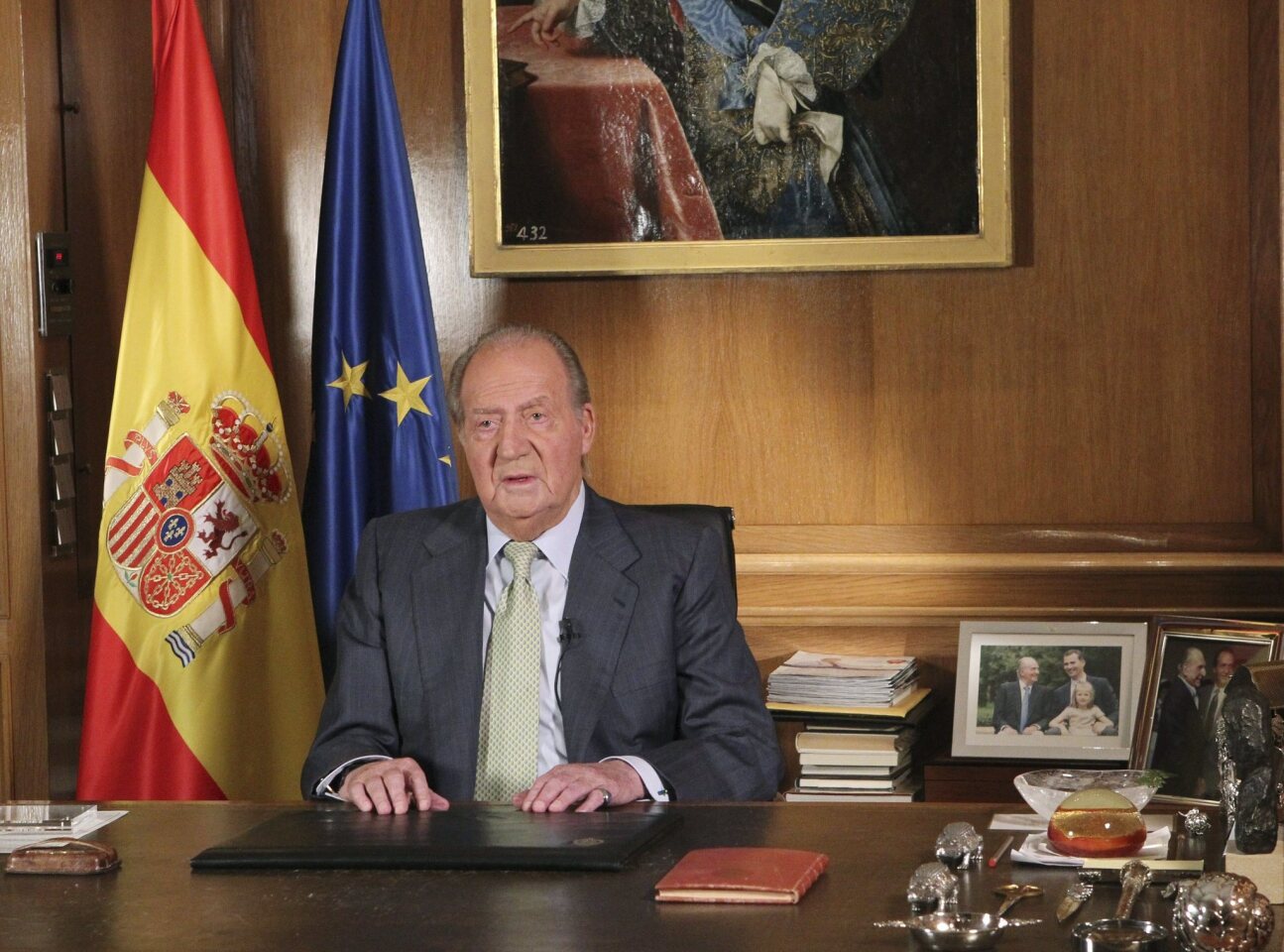 Spain's King Juan Carlos delivers a televised speech June 2 to explain the reasons behind his abdication after nearly 40 years on the throne.
(Spanish royal household / Pool photo)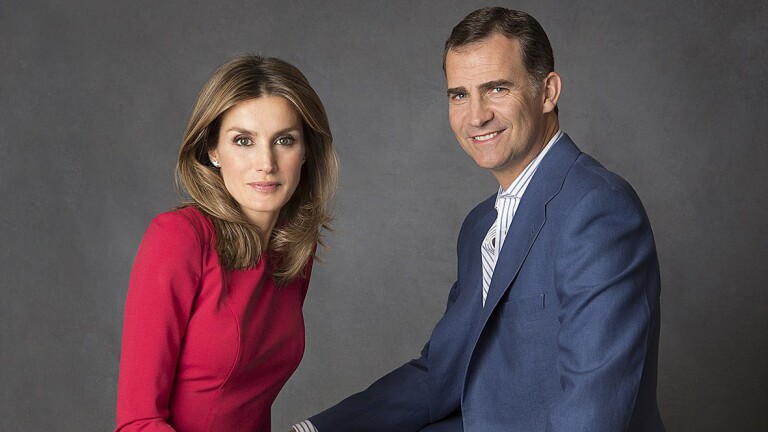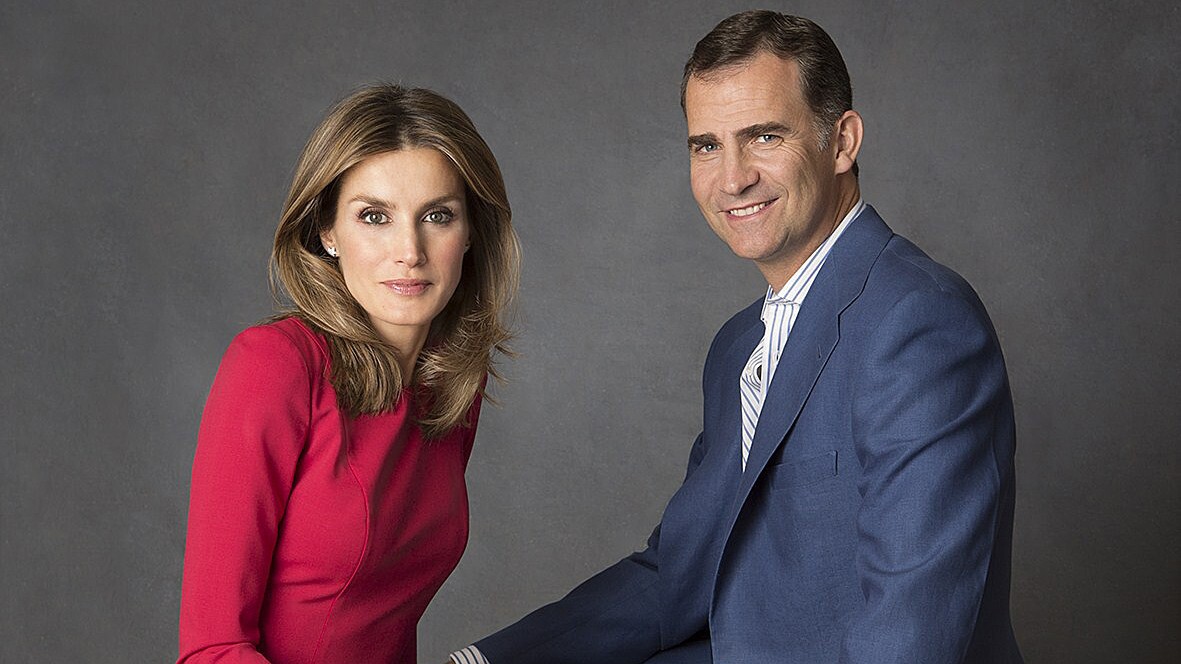 Spanish Crown Prince Felipe and his wife, Princess Letizia, at their official residence in Madrid in August 2012.
(Cristina Garcia Rodero / Spanish Royal House / AFP/ Getty Images)
Spain's King Juan Carlos attends the official opening of parliament in December 2011.
(Daniel Ochoa de Olza / Associated Press)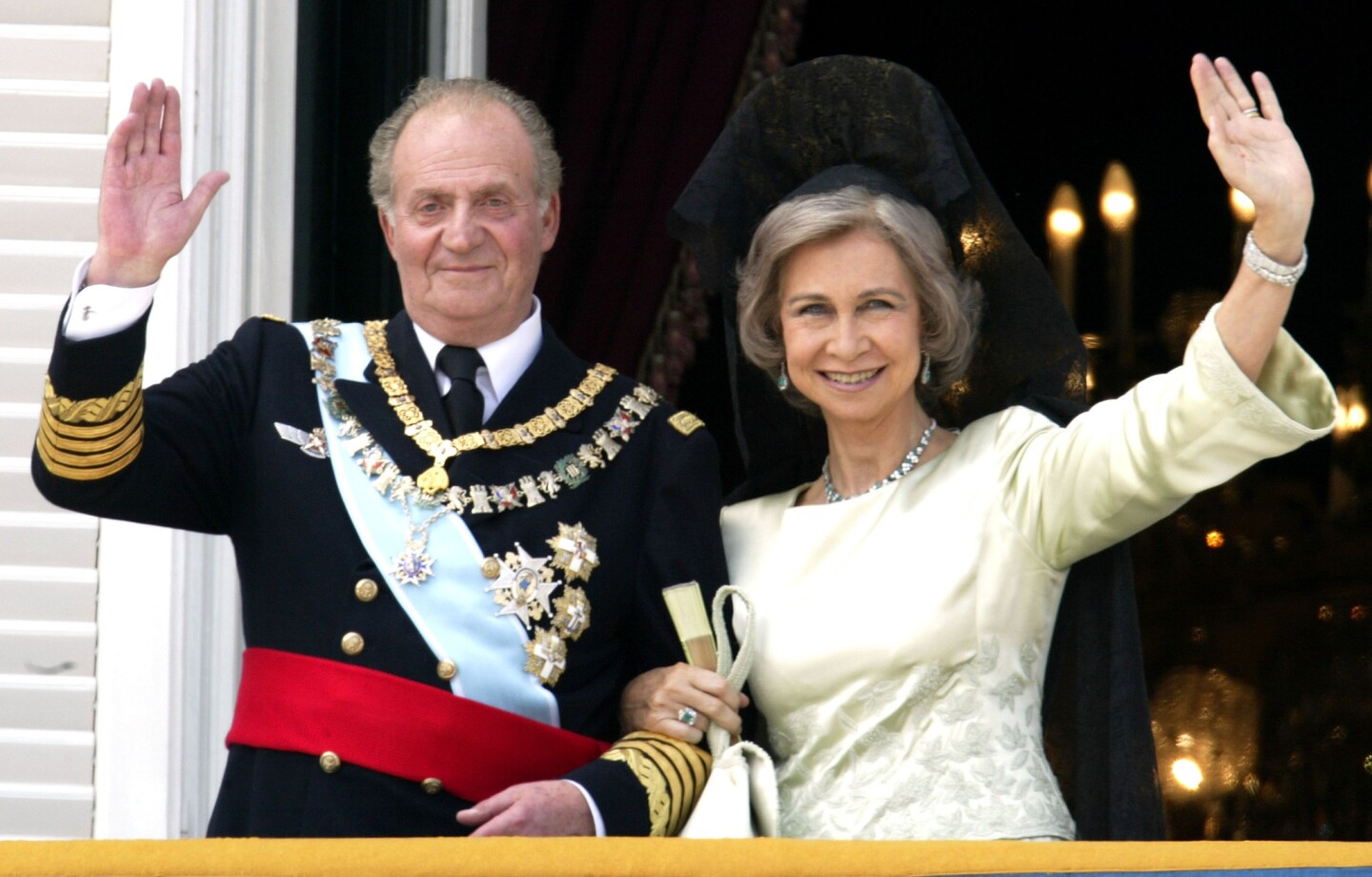 Spanish King Juan Carlos and Queen Sofia wave as they appear on the balcony of the royal palace after the wedding of their son, Crown Prince Felipe, in May 2004.
(Ian Waldie / Getty Images)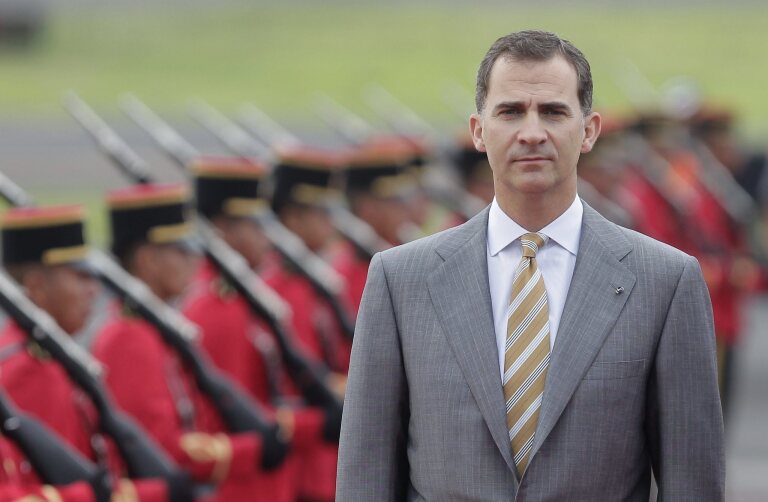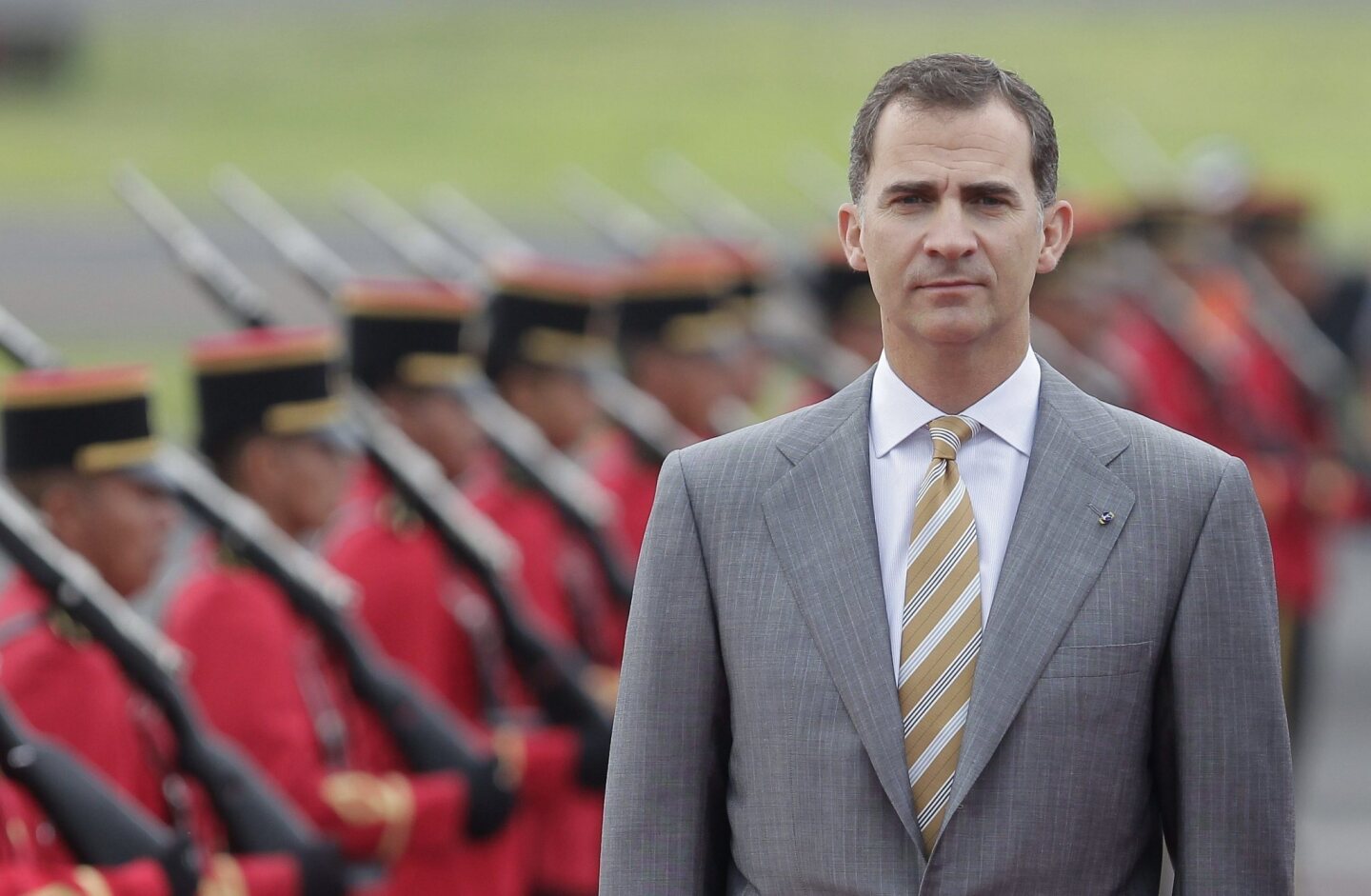 Spain's Crown Prince Felipe reviews an honor guard as he arrives in El Salvador on May 31.
(Roberto Escobar / European Pressphoto Agency)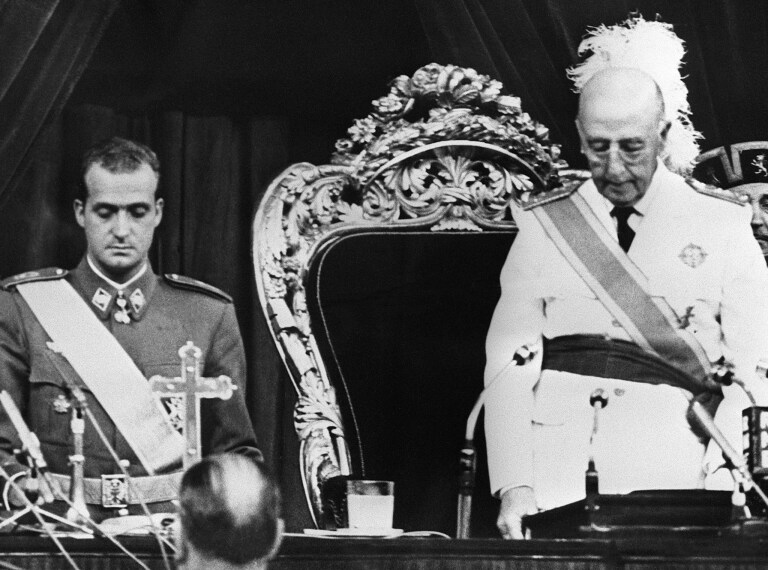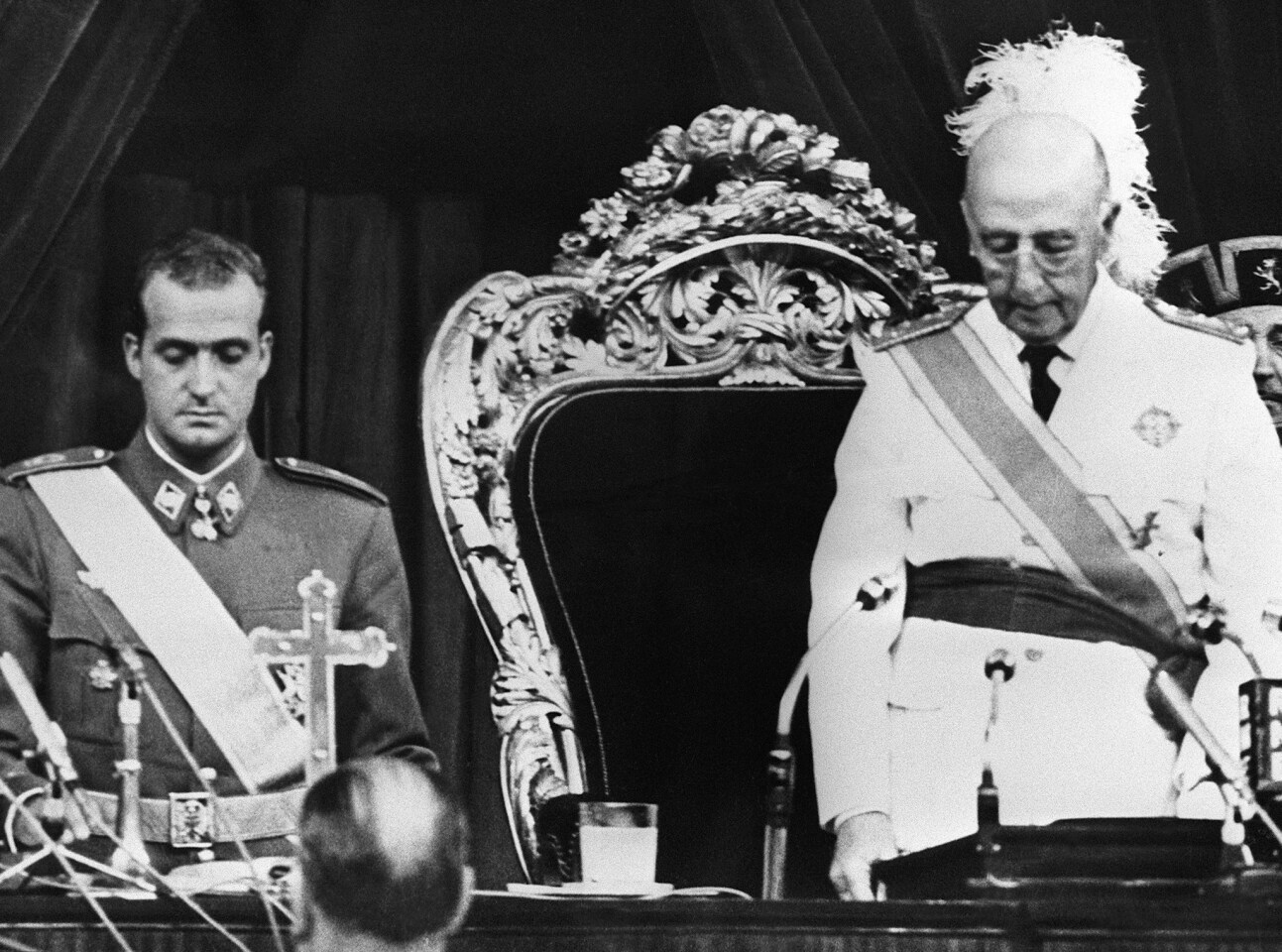 King Juan Carlos, left, is seen in 1969 next to Gen. Francisco Franco, then Spain's head of state.
(AFP/ Getty Images)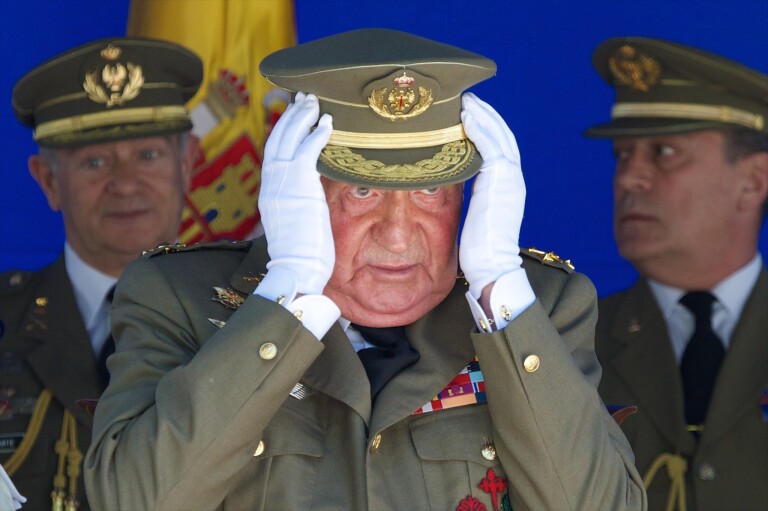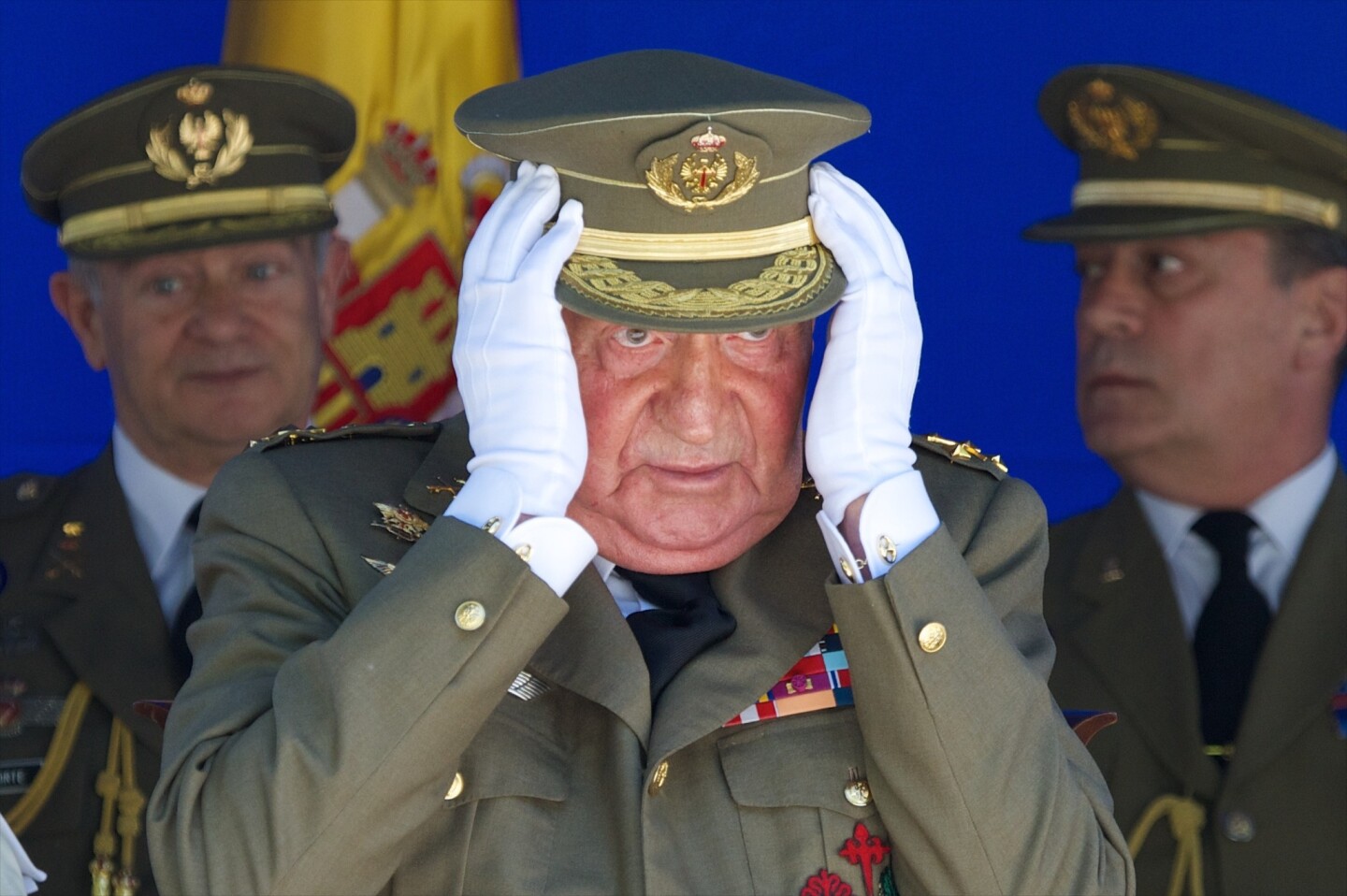 King Juan Carlos of Spain attends a May 16 ceremony marking the 250th anniversary of the opening of the Royal College of Artillery at the Alcazar de Segovia in Segovia, Spain.
(Carlos Alvarez / Getty Images)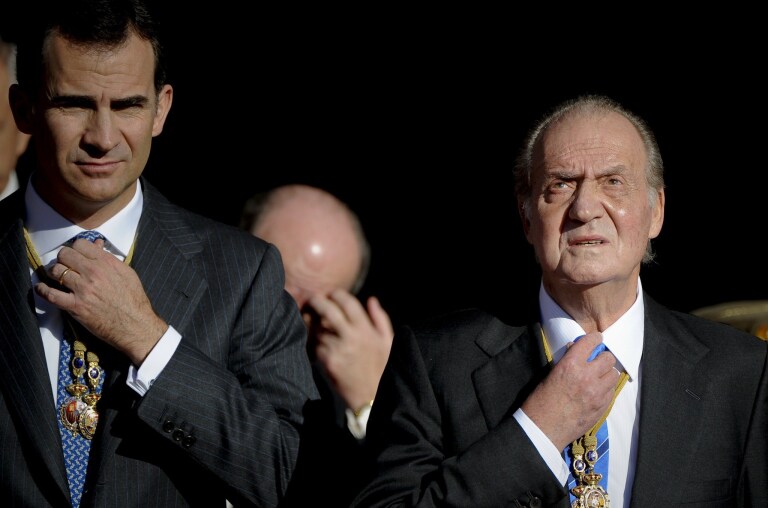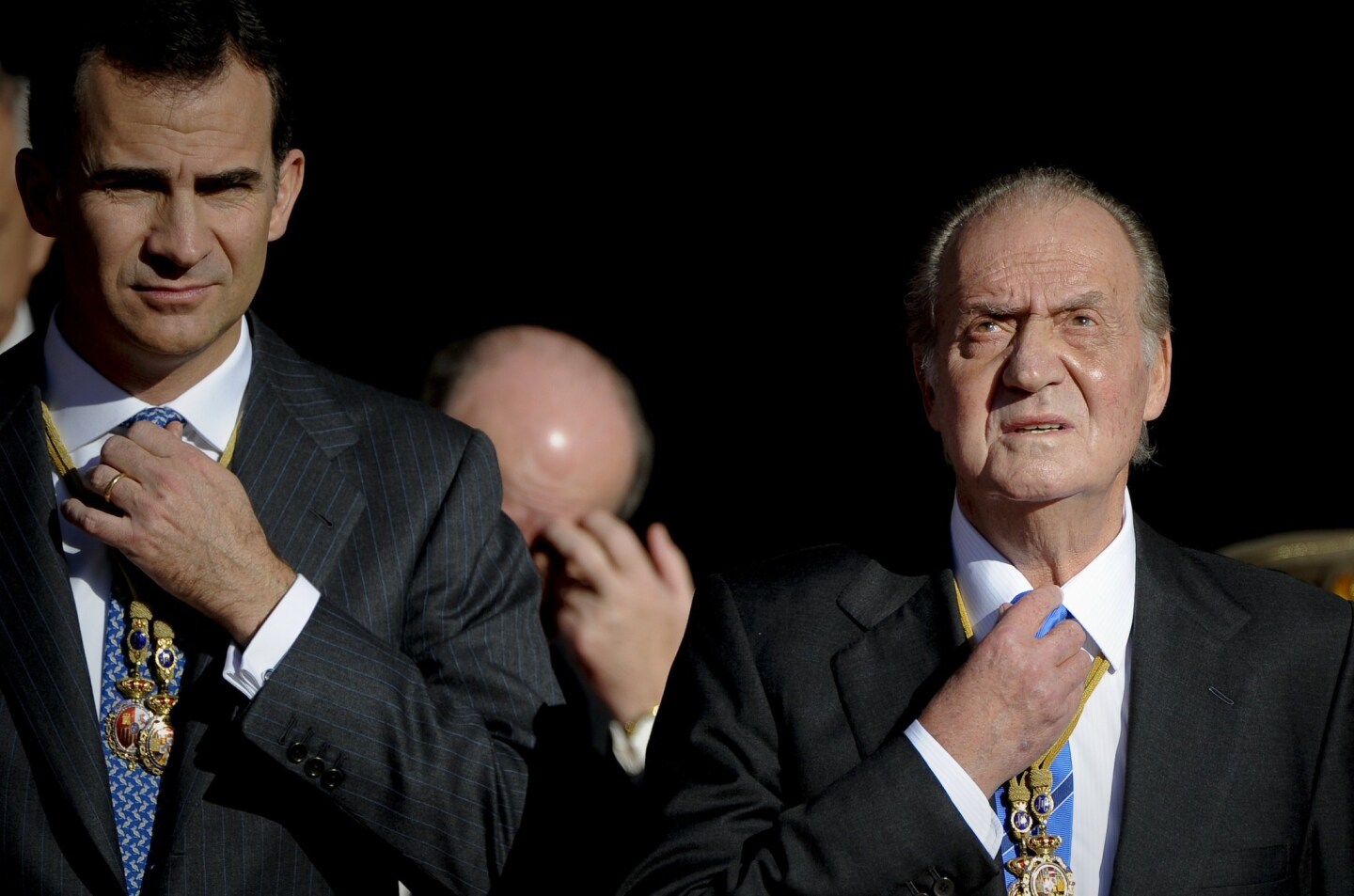 Spanish King Juan Carlos, right, and his son Crown Prince Felipe adjust their ties during a parliament session in Madrid in December 2011.
(Pedro Armestre / AFP/ Getty Images)
Reporting from Madrid —
After 39 years on the throne, King Juan Carlos of Spain announced Monday that he is abdicating in favor of his son, saying it was time to pass the crown on to another generation after a lifetime of service dedicated to his people.
"Loyal to the wishes of my father, I have always sought to be a king for all the people," he said in a prerecorded five-minute video address broadcast throughout Spain. "My only ambition was for the progress of all Spaniards. I want the best for Spain, to which I have dedicated my whole life."
He described his son, 46-year-old Crown Prince Felipe, as equal to the task of taking up his mantle. Though the role of king is purely ceremonial, the post carries great moral weight among many Spaniards, who credit Juan Carlos with shepherding the country from a military dictatorship to a democracy in the 1970s.
"My son Felipe, inheritor of the crown, is the embodiment of stability," Juan Carlos said. "The Prince of Asturias has the maturity and the necessary preparation to assume the role."
It is not clear, however, exactly when the handover will take place, as the Spanish government must enact the legal and constitutional mechanisms for the succession before it can happen. An emergency Cabinet meeting is scheduled for Tuesday to begin that process.
The king's nationally televised address came a few hours after Prime Minister Mariano Rajoy first revealed Juan Carlos' intention to abdicate, giving Spaniards time to begin digesting the news and to tune in to their monarch's remarks.
A renunciation of the throne had been bandied about as a possibility for some time in local media because of the king's declining health and some of the scandals besetting his family. Juan Carlos has undergone a series of surgeries and broke his hip in 2012.
The king said he made the decision upon turning 76 in January and gave Rajoy his formal abdication notice Monday morning.
Spanish media reported that Rajoy and the Socialist opposition leader, Alfredo Pérez Rubalcaba, had been advised of the king's plans in March, but that the decision was made to postpone the abdication announcement until after European elections, held late last month.
Though beloved for his role in transforming Spain from a dictatorship to a democracy, Juan Carlos has seen his popularity slipping of late.
His daughter Cristina and her husband are battling allegations of corruption involving millions of dollars. The king himself came under heavy criticism for a lavish elephant-hunting safari in Africa in 2012 at a time when Spain was mired deep in recession. He issued an unprecedented public apology for the trip. It also prompted the World Wildlife Fund to drop the king as its honorary president.
Juan Carlos ascended the throne at age 37, in 1975, following the death of Fascist dictator Francisco Franco. For most of his reign, he has been revered by Spaniards for helping the nation transition to democracy and for putting down a military coup in 1981.
He is the only monarch that Spaniards today have ever known. The Spanish royal family was in exile in Italy and Portugal for most of the 20th century.
But support for the royal family is not unanimous. Opposition parties are calling for a demonstration in downtown Madrid on Monday night to demand a referendum on the future of the monarchy.
In recent months, polls published in Spanish media indicated that a majority of Spaniards said they thought that the king should abdicate and that they have a more positive view of his son.
Felipe has taken on an increasingly larger public role in recent months. He married a divorced TV news anchor in 2004, and the couple has two daughters.
Underscoring the momentousness of the occasion, Spanish newspapers are preparing special Monday afternoon editions on the king's decision. The last time the newspaper El Pais published a special edition was on Sept. 11, 2001, after the terrorist attacks on New York and Washington.
"I want to express my gratitude to the Spanish people, to all institutions, who have helped me fulfill my duties," Juan Carlos said in his address, adding: "Thanks, too, to the queen" -- his wife, Sofia, to whom he has been married for 52 years.
Frayer is a special correspondent.
---
Must-read stories from the L.A. Times
Get all the day's most vital news with our Today's Headlines newsletter, sent every weekday morning.
You may occasionally receive promotional content from the Los Angeles Times.