Op-Ed: Global health efforts are in jeopardy: A polio survivor reflects on proposed cuts to foreign aid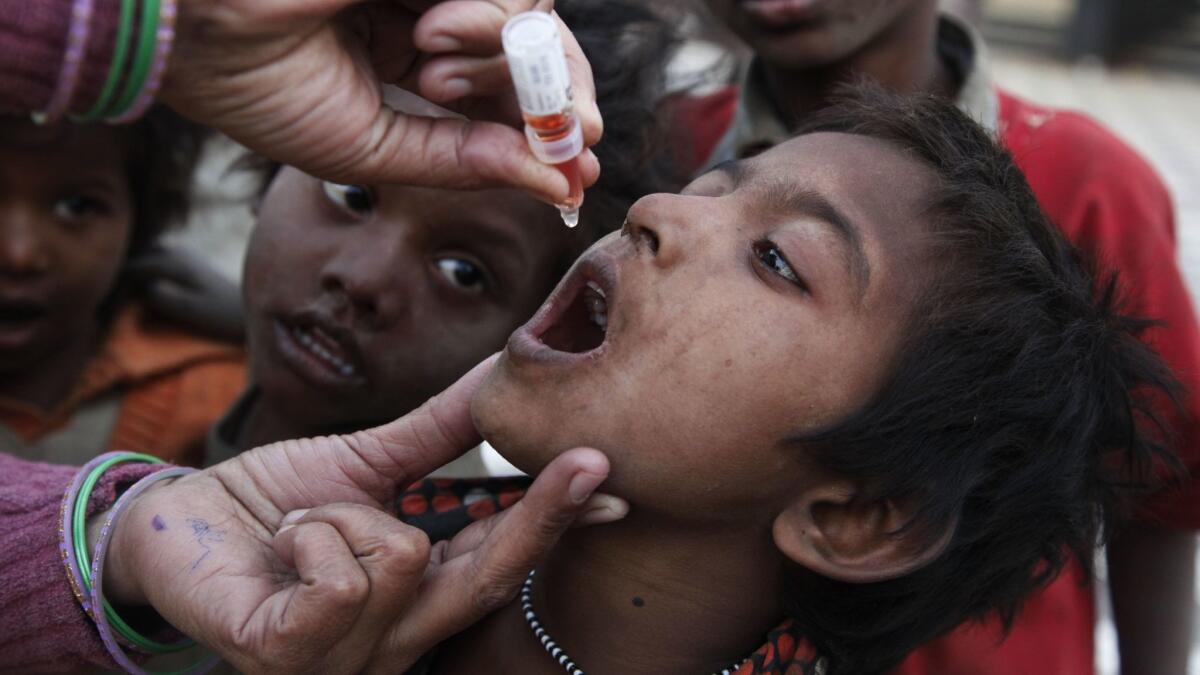 In 1988, my family traveled from America to India to visit the homeland of my birth. At age 11, I vividly remember seeing beggars crippled by polio, crawling on the ground. I remember them staring at me. I, too, have polio, but I am able to walk with leg braces and crutches.
I contracted polio as a baby in India. I was adopted from an orphanage at age 3 and moved to America.
The Global Polio Eradication Initiative was launched in 1988 to end polio, which was endemic in India, paralyzing 200,000 children annually. The U.S. government signed on and has been a leading member since, contributing $2 billion of the $14-billion global effort. Because the initiative has championed global polio vaccination, cases have dropped 99.9%.
A disease that once paralyzed over 1,000 children a day was down to 37 cases last year.
But this stunning achievement and U.S. leadership in global health efforts are in jeopardy. President Trump's budget has proposed drastic cuts to foreign affairs funding — by almost 30%. This reduction in aid would hit U.S. and United Nations agencies that lead the global fight against many infectious diseases, polio among them. These agencies, which protect global health, also protect Americans from imported diseases.
To put this in context, despite the common misperception that the U.S. invests a significant percentage of our budget in foreign aid, less than 1% of the federal budget supports this work. Cutting that amount by 30% would be devastating globally while creating virtually no measurable impact to our federal budget.
To protect American and global health, we must be able to keep known disease threats from reemerging and new disease threats from taking hold. This responsibility is shared among nations. And within the global community, U.S. leadership has been pivotal. America is the largest funder and implementer of global health programs worldwide. We need to maintain this crucial role.
If the work of U.S. and global agencies that protect health is compromised because of budget cuts, we could expect a worldwide upsurge in diseases.
The World Health Organization warns that more than at any time in history, infectious diseases are emerging and spreading around the globe. It is estimated that 3.7 billion airline passengers traveled in 2016, with the potential of quickly spreading disease.
As repeatedly seen with diseases such as severe acute respiratory syndrome, commonly called SARS, Ebola, Zika and Middle East respiratory syndrome, or MERS, an outbreak or epidemic in any one part of the world is easily transported elsewhere.
MERS spread to 21 countries in three years, and the WHO now has a short list of nine emerging diseases that need urgent attention to prepare for possible global health emergencies.
Indeed, although we are on the verge of ending polio, it could come back. Over the last year, only three countries have reported new cases of polio — Pakistan, Afghanistan and Nigeria. A lot of progress has been made, but it is far from over. Without the final push to end polio for good, there is a possibility that it could again spread from Pakistan to India, and to many countries that neighbor Nigeria in West Africa, and beyond to Central Africa and the Horn of Africa.
A study by business management consultants McKinsey & Co. found that if polio transmission is not stopped worldwide, within 10 years, the virus will resurge, with a possible 200,000 new cases of polio every single subsequent year. The tremendous gains made in Africa, India and all of Southeast Asia would be in danger.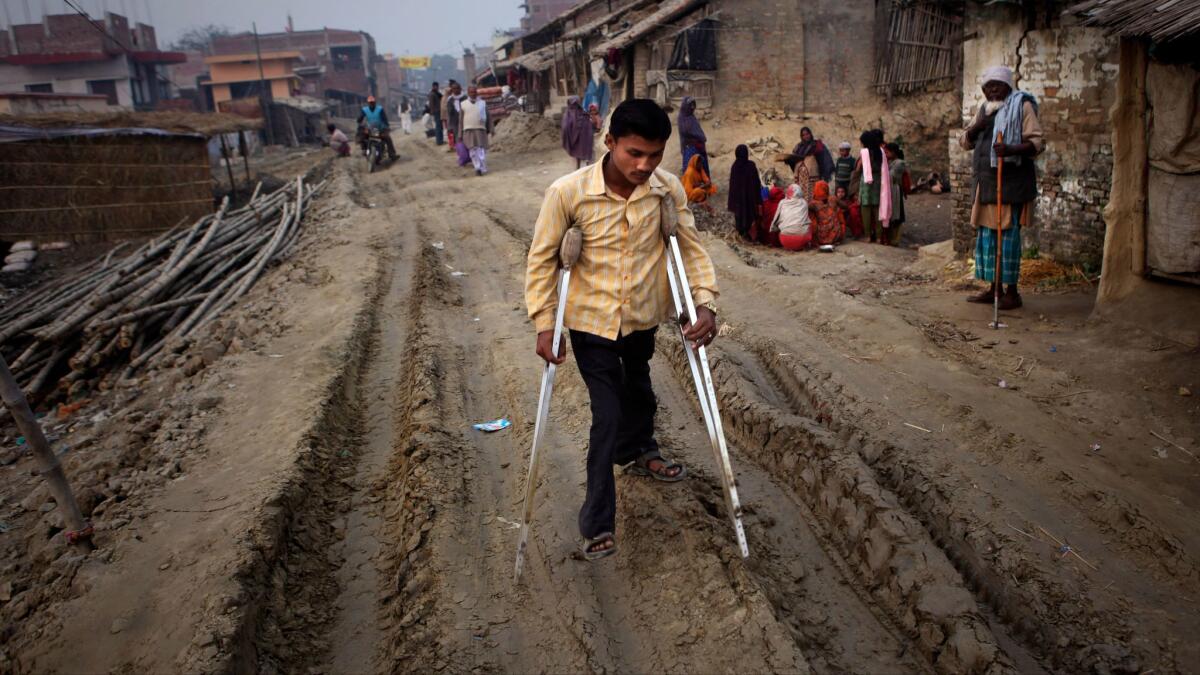 And even more is at risk, including successes in driving down measles and other deadly diseases. Previously, measles accounted for 2.6 million deaths per year. But vaccines have dropped that number by 79% in 10 years.
Resources and knowledge gained from the polio eradication effort have been applied to improve disease detection and access to vaccines, and to strengthen health systems in many developing countries.
Today, U.S. government investments in foreign aid support our health security goals. The U.S. Centers for Disease Control and Prevention and the U.S. Agency for International Development have provided funding and technical assistance in several areas, including program management, access to vaccines, disease surveillance and response for outbreaks in and outside the U.S.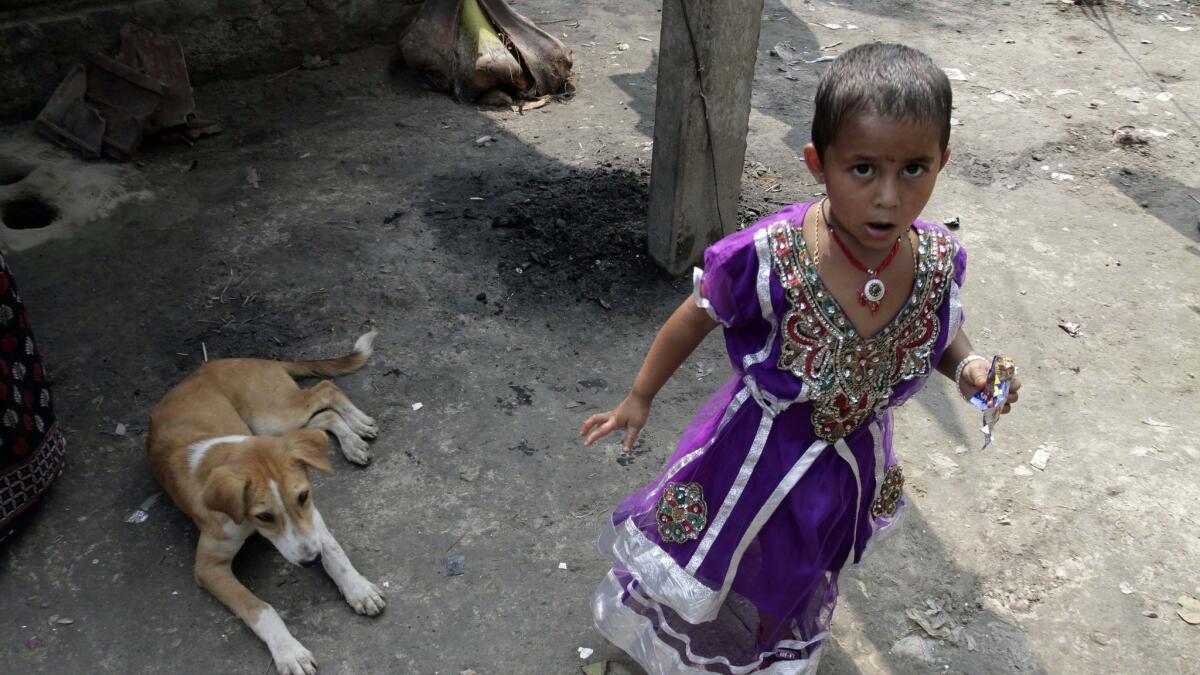 In 2015, I returned to India, and I had the privilege of meeting Rukhsar Khatoon, India's last-known polio case. She was diagnosed when she was 18 months old. When I met her, she was 6. Her legs were paralyzed, like mine. The unfairness of her situation touched me deeply, but I also felt pride. Seated in my wheelchair, with her on my lap, I realized that she represents the remarkable achievement of India and the world in the fight to end polio. Within 25 years, India went from 200,000 cases to zero cases. The rest of the world is almost there.
We need to expand funding for global health, continue to save lives, avoid disability and keep the world and America safe from preventable infectious disease.
Minda Dentler is a 2017 Aspen New Voices fellow, a polio survivor and a global health advocate. She was the first female wheelchair athlete to complete the Ironman World Championship in Kona, Hawaii, in October 2013.
For more on global development news, see our Global Development Watch page.
Sign up for Essential California for news, features and recommendations from the L.A. Times and beyond in your inbox six days a week.
You may occasionally receive promotional content from the Los Angeles Times.