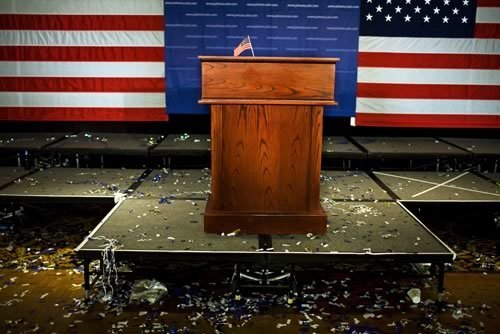 10 Images
Global pictures from Jan. 6 - 12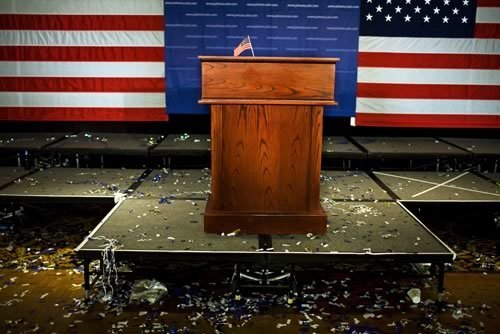 Confetti litters a hotel ballroom floor in Nashua, N.H., where Sen. John McCain and his supporters had celebrated his victory in the state's Republican presidential primary.
(Jay L. Clendenin / Los Angeles Times)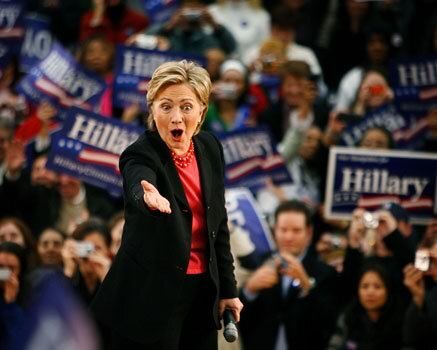 Sen. Hillary Rodham Clinton campaigns in Nashua, N.H.
(Barbara Davidson / Los Angeles Times)
Photographers cast a shadow on a hanging U.S. flag as they try to capture the entrance of Sen. Barack Obama as he prepares to speak at Dartmouth College in Hanover, N.H.
(Rick Loomis / Los Angeles Times)
As Republican candidates held a debate at St. Anselm College in Manchester, N.H., their supporters gathered outside in the snow.
(Gina Ferazzi / Los Angeles Times)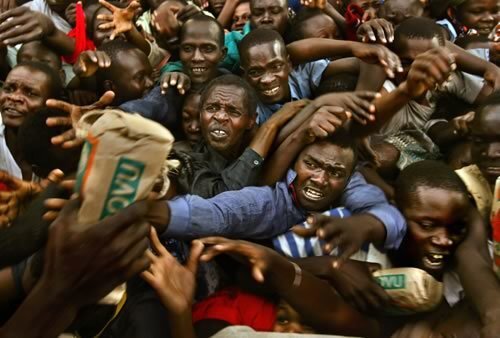 Desperate Kenyans in the Mathare slum of Nairobi try to get flour from the Red Cross.
(Carolyn Cole / Los Angeles Times)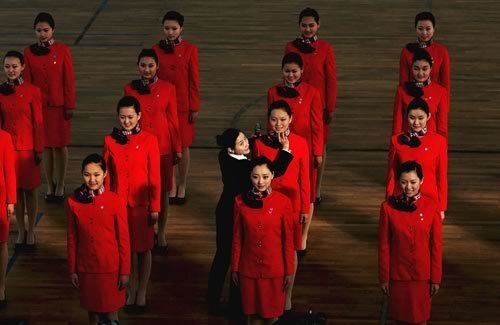 Students vying to become hostesses for medal ceremonies during the Beijing Olympics attend an etiquette class at Changping Vocational School in Beijing.
(Guang Niu / Getty Images)
Doris Whitcher carries photos away from her tornado-damaged home near Strafford, Mo.
(Mark Schiefelbein / AP Photo)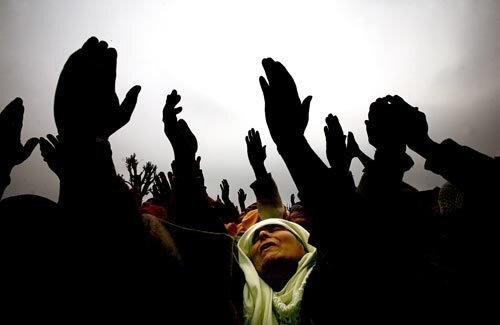 Muslim women raise their hands in prayer during religious ceremonies in Srinagar, India.
(Altaf Qadri / EPA)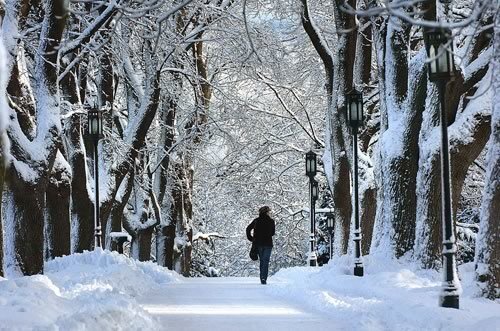 A college student hustles through a snowy scene in Moscow, Idaho.
(Steve Hanks / AP Photo)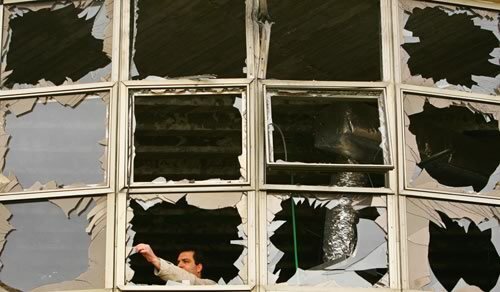 A Palestinian worker inspects shattered glass at the top floor of the American School in Gaza City . The school was hit by a rocket-propelled grenade during the night, but no one was injured.
(Mohammed Abed / AFP / Getty Images)