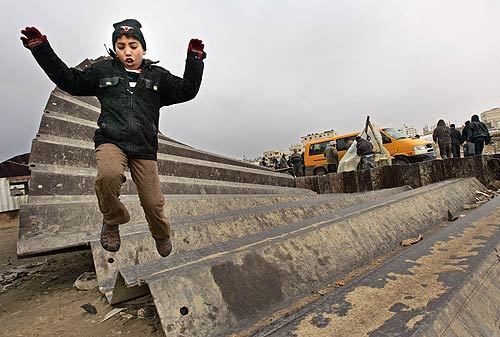 10 Images
Global pictures from Jan. 27 - Feb. 2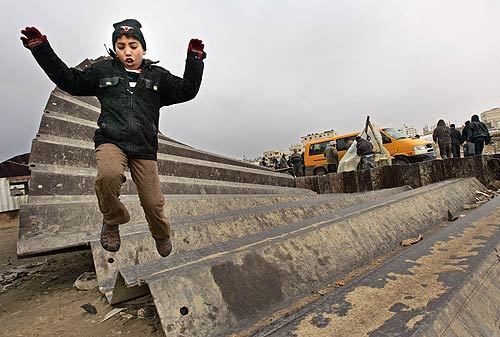 A Palestinian boy hops over the Gaza border. More than 500,000 Palestinians have crossed into Egypt through the Rafah post in the last week since a security breach of a border wall.
(Lefteris Pitarakis / Associated Press)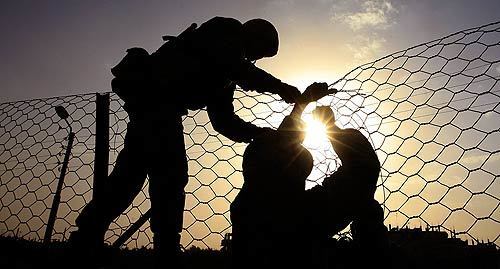 Egyptian guards mend a damaged barrier along the Gaza border in Rafah. Thousands of Palestinians have crossed into Egypt seeking food and other dwindling supplies.
(Khaled Desouki / Getty Images)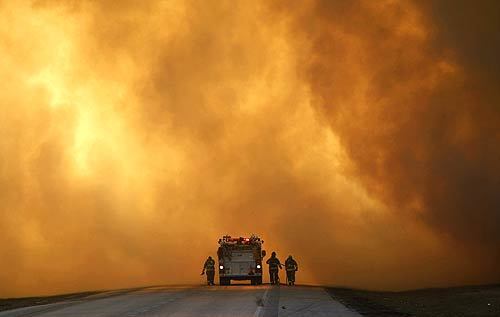 Firefighters from White Settlement, Texas, battle a fast-moving wildfire that was being spread by high winds. Several wildfires were burning in the state and had destroyed more than 20 structures. Winds were reported at 50 mph and led to flight delays at Dallas-Fort Worth airport.
(Tom Pennington / Fort Worth Star-Telegram)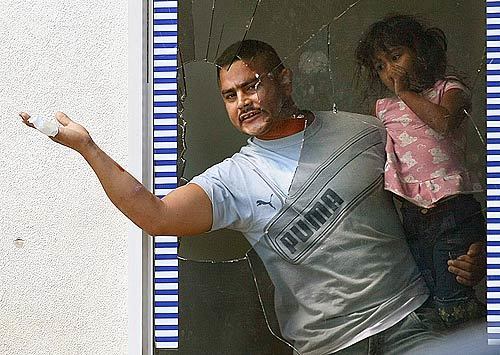 A Venezuelan holding a child leans out of a bank window in Altagracia de Orituco during a hostage situation. Gunmen had held more than 30 hostages inside the bank for more than 24 hours before fleeing in an ambulance with five captives. They were later apprehended along a roadside, where they surrendered and freed their hostages.
(Juan Barreto / AFP)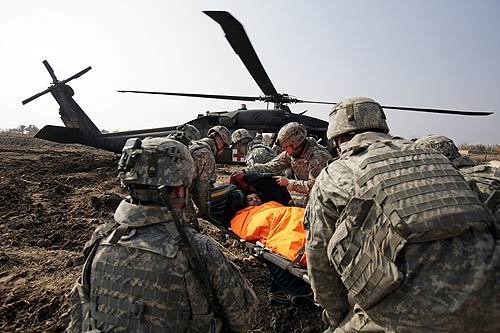 U.S. soldiers carry an Iraqi security volunteer to a medevac helicopter in Arab Jabour, just south of Baghdad. He was injured in a booby-trapped house; two other volunteers also were wounded while working with U.S. troops in Beijia village.
(Maya Alleruzzo / Associated Press)
A Kikuyu youth runs past a fire during ethnic clashes in the Rift Valley town of Naivasha, Kenya. The slaying of a Kenyan opposition lawmaker sparked riots early this week across the east African nation already reeling from weeks of deadly clashes set off by disputed elections.
(Roberto Schmidt / AFP)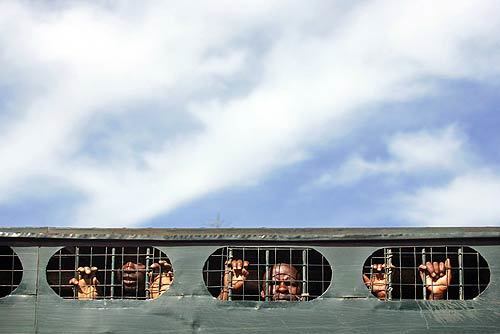 Members of the Luo tribe, fleeing from their neighborhood in Naivasha because of threats by an opposing tribe, are given a police escort to safety.
(Roberto Schmidt / AFP)
A crowd waits to board buses at one of the long-distance stations in Shanghai. China deployed half a million soldiers to help restore transport links, power supplies and clear debris as the nation's worst snowstorms in 50 years stranded migrant workers before the Lunar New Year holidays.
(Qilai Shen / Bloomberg News)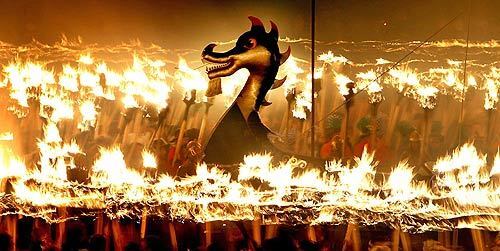 Participants dressed as Vikings surround the Galley, a 30-foot wooden longship, during the Up Helly Aa festival in Lerwick on Shetland Isles, Scotland. The ship is set on fire as the climax to the festival, which originated as a Norse pagan ceremony but has been adopted by Christians as a traditional celebration in Shetland Isles.
(Danny Lawson / Associated Press)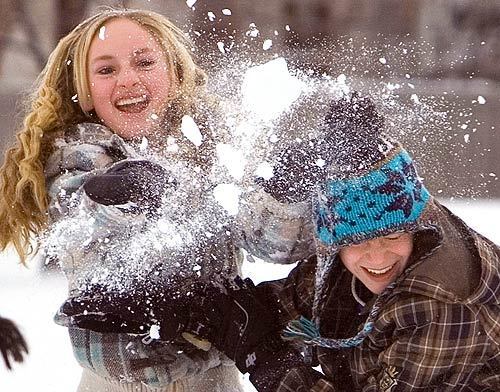 Molly Bradbury, left, 14, and Tanner Hayden, 14, right, exchange a volley of snowballs at Baggley Park in East Boise, Idaho. A wave of severe weather battered several states across the nation, with a storm sweeping into the Texas Panhandle and causing the death of one person, while more than 600 flights into and out of Chicago's O'Hare International Airport had to be canceled.
(Darin Oswald / The Idaho Statesman)