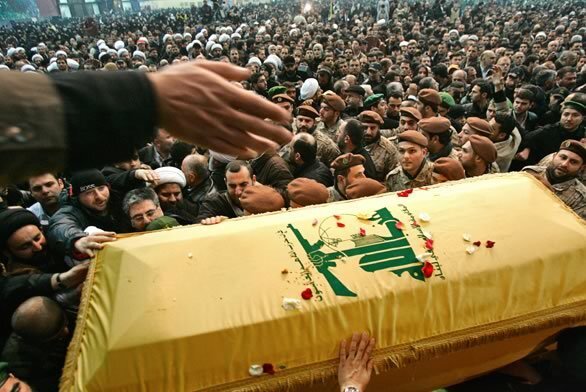 10 Images
Global pictures from Feb. 09 - 15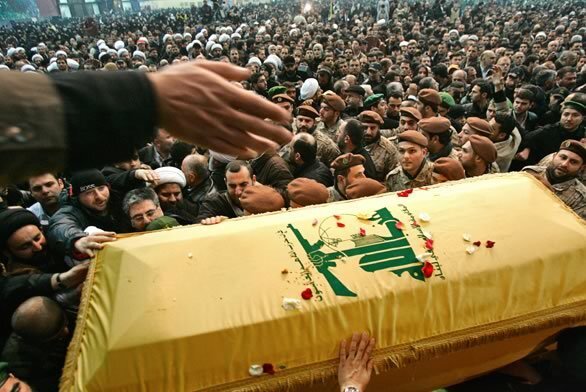 Hezbollah fighters carry the coffin of their slain top commander, Imad Mughniyah, during his funeral procession in Lebanon on Thursday. The coffin is draped in the group's flag. Hezbollah has vowed to retaliate against Israel for Mughniyah's death, though Israel has denied orchestrating the Tuesday attack in Syria.
(Hussein Malla / Associated Press)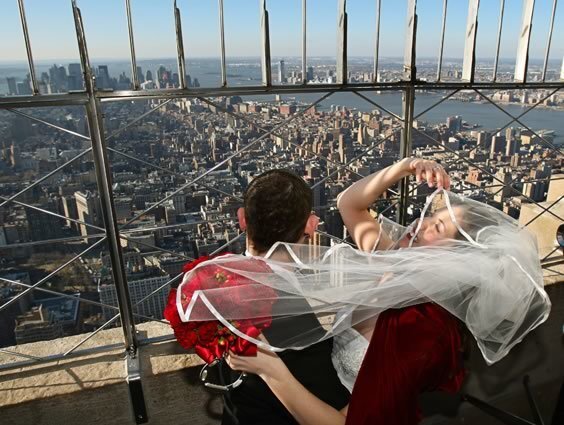 Whitney Edwards, right, tries to control her wedding veil as she takes in the view with her new husband, Tim Randall, from the 86th floor of the Empire State Building in New York City. A total of 13 couples exchanged vows in the annual Valentine's Day event at the building.
(Stan Honda / AFP/Getty Images)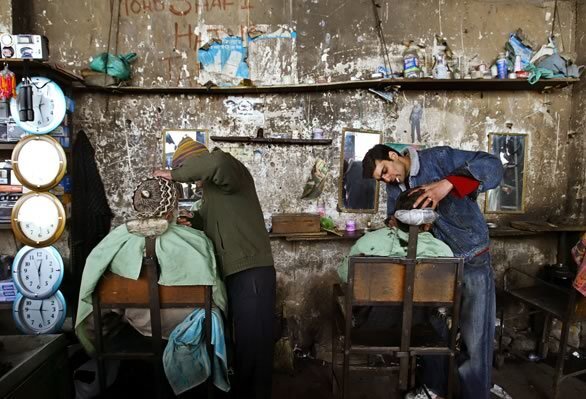 Kashmiri men get their hair cut by roadside barbers in Srinagar, India, on Thursday.
(Mukhtar Khan / Associated Press)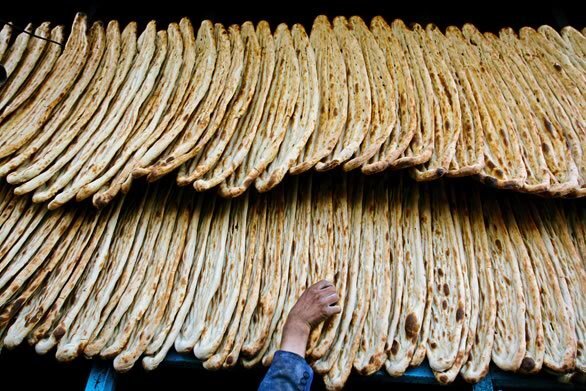 An Afghan boy arranges bread for sale at a shop in Kabul, Afghanistan.
(Rafiq Maqbool / Associated Press)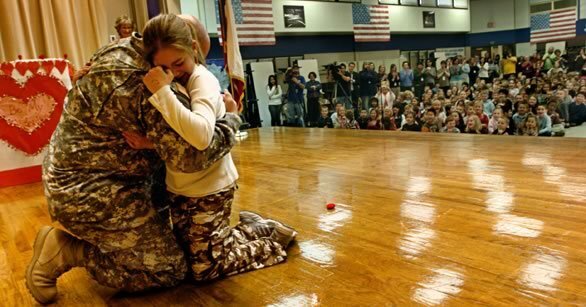 Kelsey Bowen, 11, hugs her father, Sgt. Charles Bowen, after he surprised her by emerging from a box at an assembly at her West Amarillo, Texas, school -- a month before his scheduled return from Iraq.
(Stephen Spillman, Associated Press)
Afghan refugees rush for blankets during a relief distribution in Kabul, Afghanistan, on Thursday. Extreme cold weather, snowstorms and avalanches have claimed the lives of at least 654 people and 100,000 sheep and goats, the Afghanistan National Disaster Management Commission reported.
(Rafiq Maqbool / Associated Press)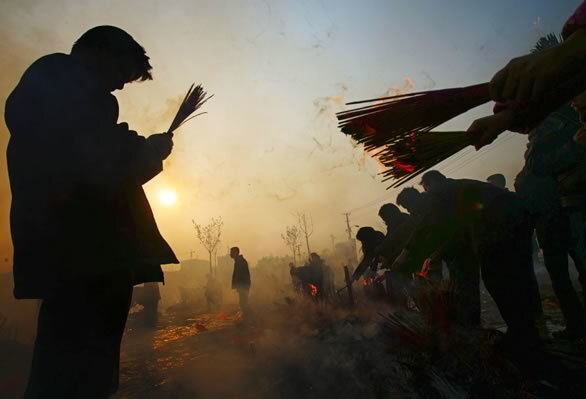 Chinese burn incense to honor the god of wealth, who is traditionally celebrated on the fifth day of the lunar new year, at Guiyuan Temple in Wuhan, capital of the central province of Hubei. Nearly 160,000 people visited the temple on Monday. The Year of the Rat began Thursday.
(China Photos/Getty Images)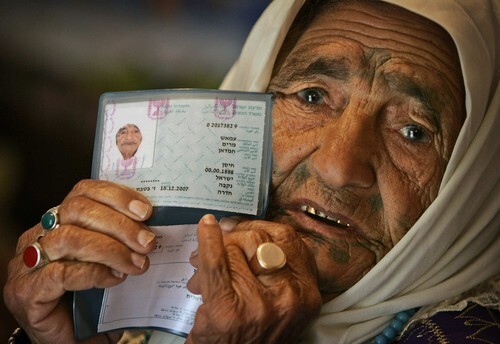 Mariam Amash holds her ID card with a birth date of 1888 at her home in the northern Israeli village of Jisr a-Zarka on Thursday. Amash, who recently applied for a new Israeli ID card, says she was born 120 years ago. If that's so, she is the oldest person in the world. Guinness World Records currently lists 114-year-old Edna Parker of Shelbyville, Ind., as holding that title.
(Sebastian Scheiner / Associated Press)
Smoke billows from a factory in the industrial port area of Soga City in Japan's Chiba province. Chiba's main industries are petroleum and coal production, chemical production and steel production.
(Everett Kennedy Brown / EPA)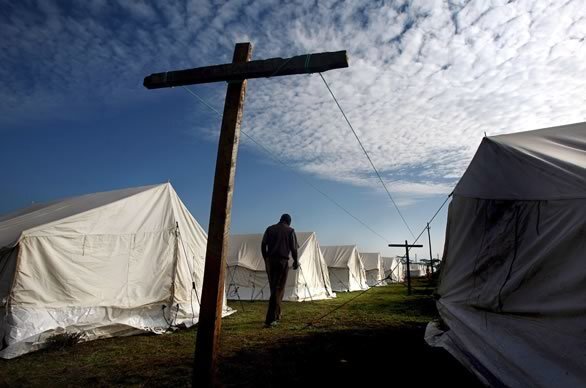 A man makes his way between rows of tents and washing lines at a camp for displaced people on the outskirts of Naivasha, Kenya. Hundreds of people arrived at the camp in search of safety after violent ethnic clashes erupted over December's disputed presidential elections.
(Halden Krog / EPA)