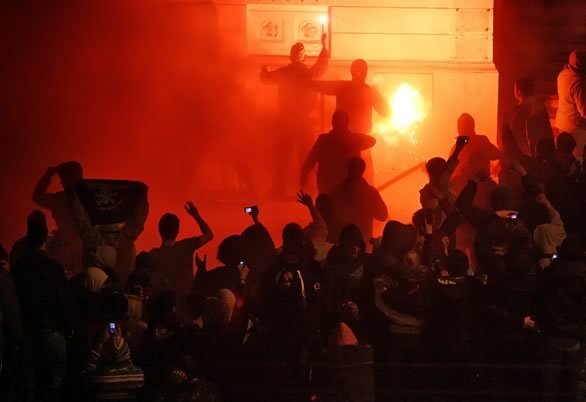 10 Images
Global pictures from Feb. 17-23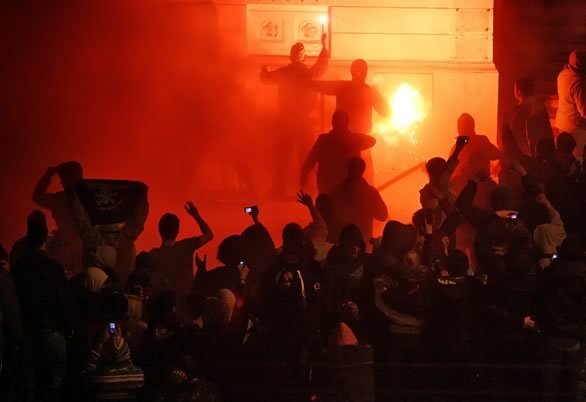 Serbian nationalists opposed to Kosovo's independence set the United States embassy in Belgrade ablaze after breaking away from a relatively peaceful mass demonstration in the Serbian capital.
(STR / AFP / Getty Images)
A Havana boy holds a Cuban flag aloft. Fidel Castro's decision to resign the presidency made headlines around the world and sparked debate on what, if any, reforms are likely to come.
(STR / AFP / Getty Images)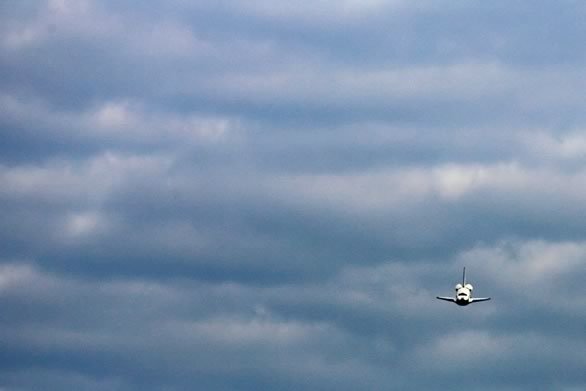 The shuttle Atlantis descends toward Kennedy Space Center in Cape Canaveral, Fla. The landing went off without a hitch, despite a low-lying cloud bank.
(Eliot J. Schechter / Getty Images)
The modified SM-3 missile is launched from the Navy's Aegis cruiser Lake Erie. It successfully struck a failing spy satellite 133 miles above the Earth and Pentagon officials expressed "high confidence" that its fuel tank was destroyed.
(EPA / U.S. NAVY)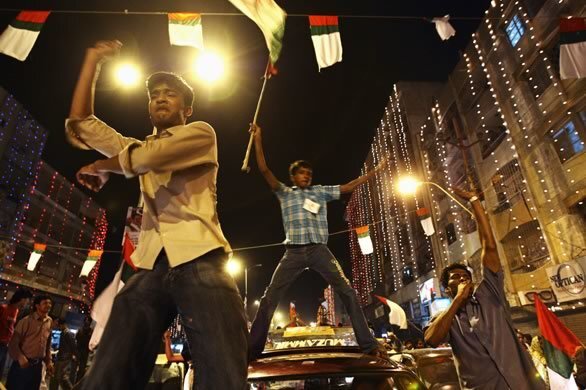 Muttahida Qaumi Movement supporters celebrate after polls close in Karachi. President Pervez Musharraf's party was dealt a resounding defeat, putting his leadership in a precarious position.
(David Guttenfelder / Associated Press)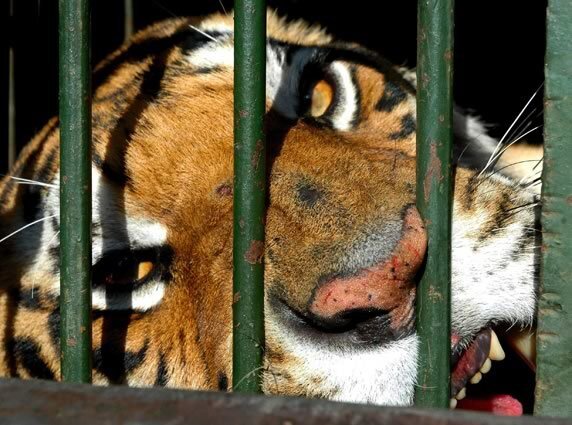 An injured 10-year-old tiger was rescued from deep within the forest of Uchara in the Satna district of Madhya Pradesh, India, and brought to the Van Vihar national park in Bhopal for treatment. New government census numbers indicate that India's tiger population has declined in the last five years.
(Sanjeev Gupta / EPA)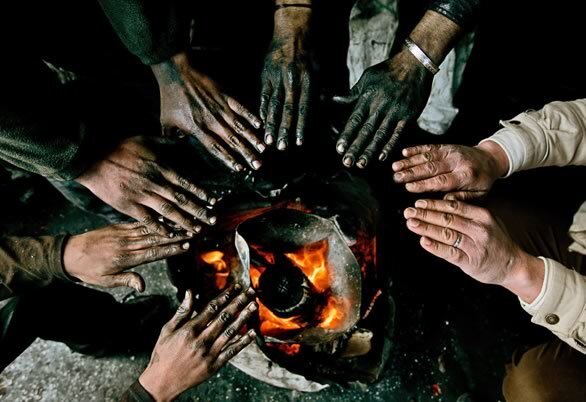 Palestinian mechanics and a customer gather around a stove as they warm themselves at a garage in the West Bank city of Ramallah. Temperatures in the region dropped below normal as weather reports forecast a snow storm in Jerusalem and the surrounding areas, including Ramallah.
(Muhammed Muheisen / Associated Press)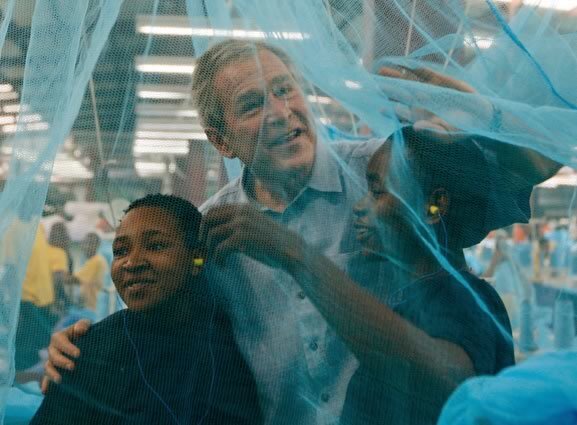 President Bush visits a factory that makes mosquito netting in Arusha, Tanzania. He announced a joint venture to distribute 5.2 million free bed nets in that country in order to combat malaria.
(Charles Dharapak / Associated Press)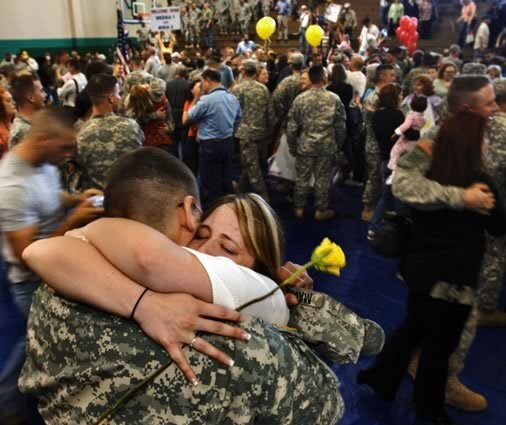 Amanda Machesky hugs her husband Spc. Adam Machesky with the U.S. Army's 293rd Military Police Company during a homecoming ceremony in Fort Stewart, Ga. The troops just arrived from a 15-month deployment in Iraq where they trained members of the Iraqi Police force.
(Stephen Morton / Getty Images)
A diver practices during the 16th FINA Diving World Cup at the National Aquatics Center, also known as the Water Cube, in Beijing. The Diving World Cup is one in a series of tests prior to China's 2008 Olympic Games.
(Diego Azubel / EPA)