6 Images
Thursday: The day in photos
Police use tear gas and water cannons to scatter students in Santiago, Chile, during a nationwide day of protests calling for improvements to the nation's schools. About 200 student protesters were arrested across the country.
(Aliosha Marquez / Associated Press)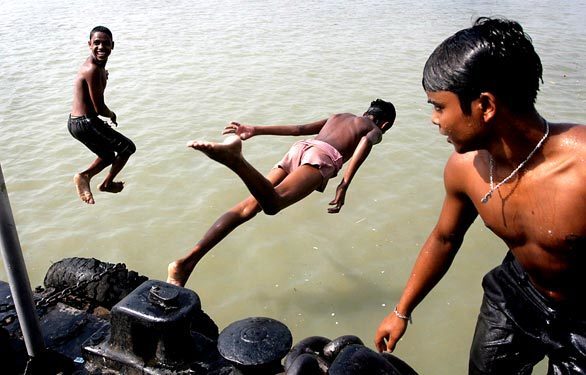 Youngsters cool off by diving into the Ganges River on a hot afternoon in Kolkata, India, which is experiencing a heat wave.
(Piyal Adhikary / EPA)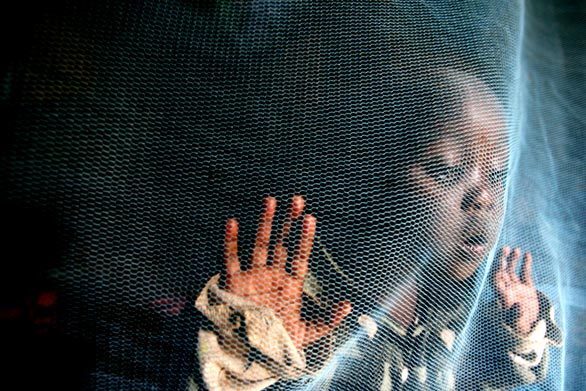 Siama Marjan, 3, plays under an insecticide-treated mosquito net in the Kibera slums of Nairobi, Kenya. The net helps protect Siama from malarial bites.
(Stephen Morrison / EPA)
Armenians in Yerevan, Armenia, lay flowers at a memorial to victims of the genocide of 1915 to 1918, which claimed the lives of about 1.2 million Armenians under the Ottoman Empire, which became the modern republic of Turkey. The Turkish government disputes that a genocide took place.
(Karenb Minasyan / AFP/Getty Images)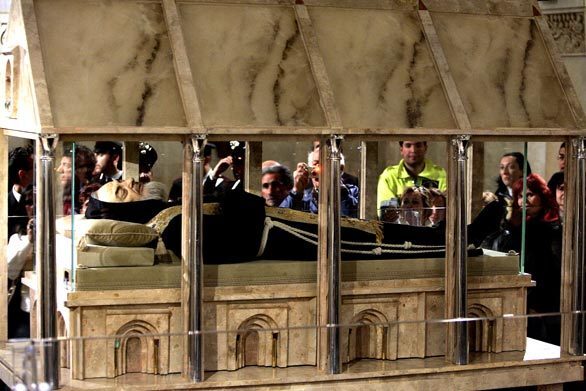 Pilgrims photograph the body of Padre Pio, with a silicone face mask, lying in the church of Santa Maria delle Grazie in San Giovanni Rotondo, Italy. Thousands of people gathered to pray to the mystic monk who many Catholic faithful believe suffered wounds similar to those of Jesus' crucifixion.
(Gregorio Borgia / Associated Press)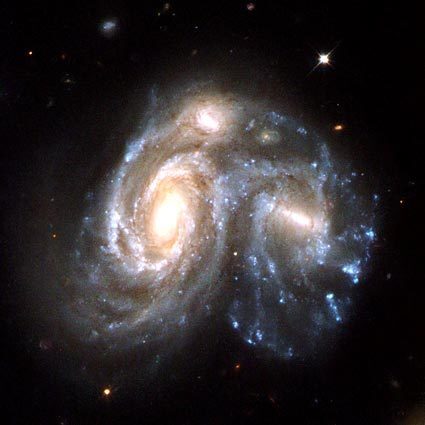 Fifty-nine images of merging galaxies taken by the Hubble Space Telescope were released on the 18th anniversary of the orbiting platform. This photo shows a collision between two spiral galaxies in the constellation of Hercules, some 450 million light-years away from Earth.
(Hubble Heritage Team)