11 Images
Global pictures from Mar. 2-8
Ducking helicopter turbulence, Ecuadorean soldiers kneel by the bodies of Colombian rebels slain by Colombian forces, an operation that triggered tensions between the two countries. Colombian President Alvaro Uribe apparently decided it was worth risking the ire of his southern neighbor to enter Ecuador to kill Raul Reyes, the No. 2 man in the FARC, Colombia's largest rebel group. The incursion prompted denunciations from neighboring countries, especially Venezuela, which threatened war.
(Dolores Ochoa / Associated Press)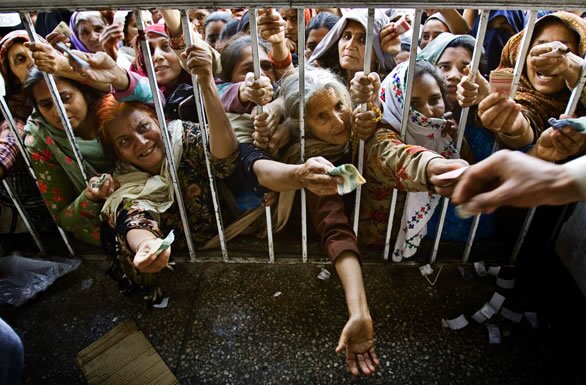 Pakistani women rush to place their orders outside a subsidized food store on the outskirts of Islamabad. Basic food and fuel prices have soared in Pakistan in recent months, causing many to depend on government subsidies to get by.
(Emilio Morenatti / Associated Press)
New York Yankee outfielder Johnny Damon signs autographs before a spring training game against the Toronto Blue Jays in Dunedin, Fla.
(Keith Srakocic / Associated Press)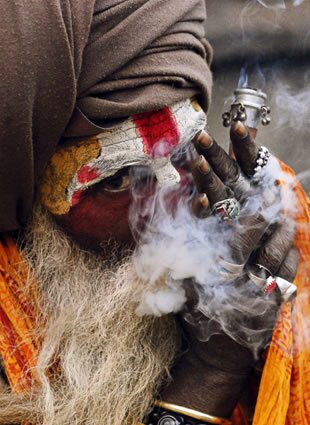 A Hindu holy man smokes marijuana in a traditional clay pipe as an offering at the Maha Shivaratri festival in Katmandu, Nepal, an event that draws thousands of sages and holy men annually.
(Prakash Mathema / AFP/Getty Images)
Torrents of water roar from the base of the Glen Canyon Dam in northern Arizona as federal authorities unleash a man-made flood designed to help restore the Grand Canyon's ecosystem. Before the dam was completed in 1964, the Colorado River was warm and muddy, and natural flooding built up sandbars that are essential to native plant and fish species. The river is now cool and clear, its sediment blocked by the dam.
(Matt York / Associated Press)
Prominent lawyer Aitzaz Ahsan, center, comforts two supporters of slain opposition leader Benazir Bhutto at the site where she was assassinated in Rawalpindi, Pakistan, last year. Bhutto's party deferred a decision on who should become prime minister -- with Ahsan a possible choice -- deepening uncertainty about how a new government formed by opposition parties will handle President Pervez Musharraf.
(Emilio Morenatti / Associated Press)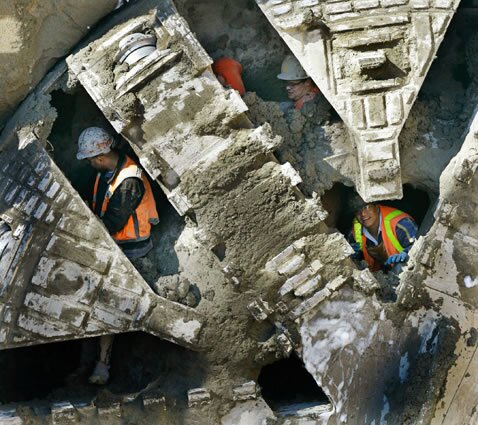 A worker in Seattle's Beacon Hill neighborhood peers out at the daylight through an opening in a 21-foot-diameter boring machine after it broke through the final wall in a tunnel being constructed for a light-rail line.
(Ted S. Warren / Associated Press)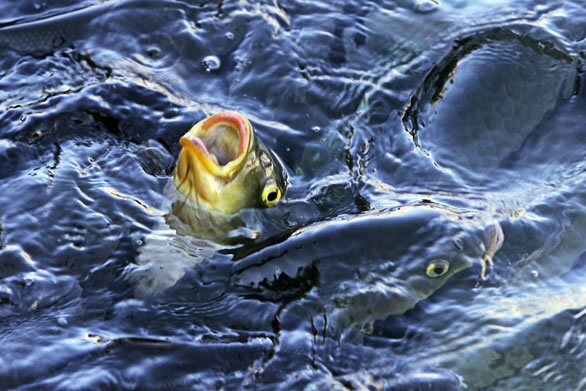 Fish wait for people to feed them in Sanliurfa, Turkey, considered the birthplace of Abraham. According to Muslim legend, King Nimrod had Abraham launched from a catapult into a pile of burning wood, but God intervened and turned the fire to water and the logs to fish. Today visitors can tour the mosque complex surrounding Abraham's Cave and the Pool of Sacred Fish.
(Mustafa Ozer / AFP/Getty Images)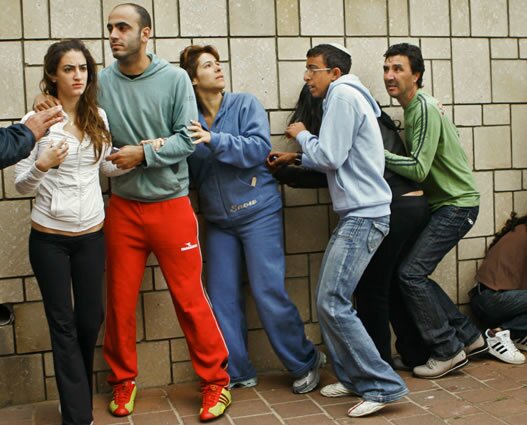 Israelis react as a rocket launched from the Gaza Strip hits a building in Ashkelon. Hours after Israel ended its incursion into the Palestinian territory, leaders of the militant group Hamas claimed victory, punctuating the claim with dozens of rocket strikes across the border.
(Ariel Schalit / Associated Press)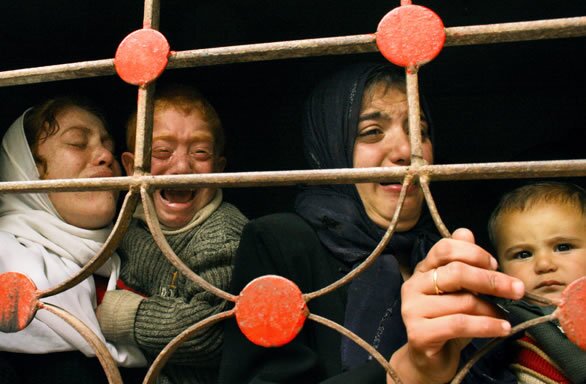 Palestinians in the Gaza Strip's Jabaliya refugee camp grieve during the funeral of a relative. More than 100 people died during Israel's latest incursion into Gaza, where militants have fired thousands of rockets into Israel in recent years.
(Yasser Saymeh / AFP/Getty Images)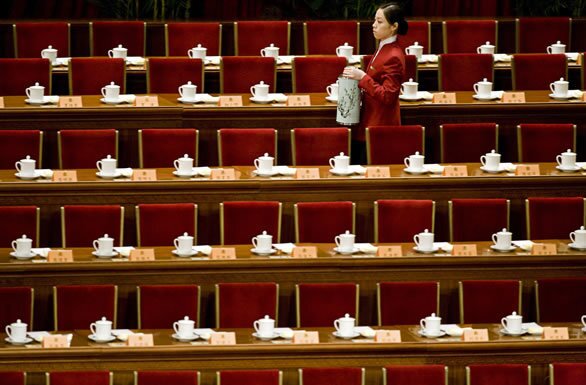 An attendant sets up tea service for the opening of the first session of the 11th National Committee of the Chinese People's Political Consultative Conference at the Great Hall of the People in Beijing. The CPPCC is the top advisory body of the Chinese political system.
(Adrian Bradshaw / EPA)