11 Images
May 4-10: The week in photos
Destroyed fishing boats in the port of Yangon on Sunday after Cylone Nargis struck Myanmar.
(Khin Maung Win AFP / Getty Images)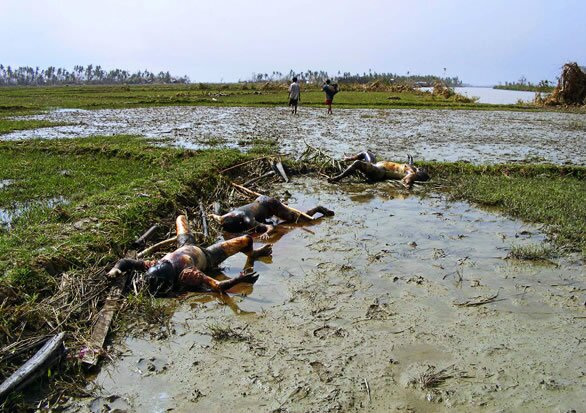 Bodies lie in a field in Labutta, a town in the Irrawaddy division of southwest Myanmar, on Wednesday. Cyclone Nargis struck on May 2 and 3, leaving more than 60,000 people dead or missing.
(AFP / Getty Images)
People on a beach in Israel watch Israeli air force jets practice ahead of a military demonstration in Tel Aviv on Tuesday. Israel marked its 60th Independence Day this week.
(Pavel Wolberg / EPA)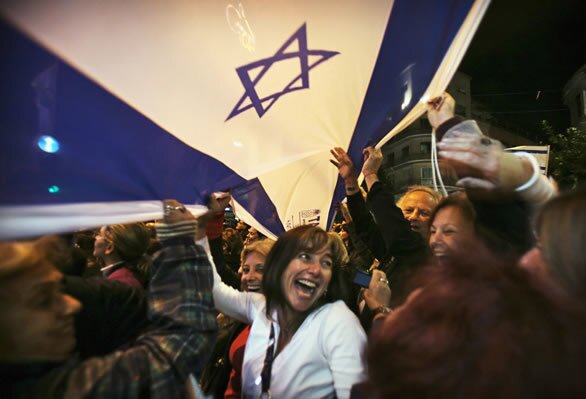 In Jerusalem, Israelis mark their 60th Independence Day, which began at sundown Wednesday.
(Dan Bality / AP Photo)
Chinese police and security officers push back a crowd trying to get past a barrier as the Olympic torch-bearer arrived at the Tianhe Sport Center in Guangzhou, China on Wednesday.
(Andy Wong / Associated Press)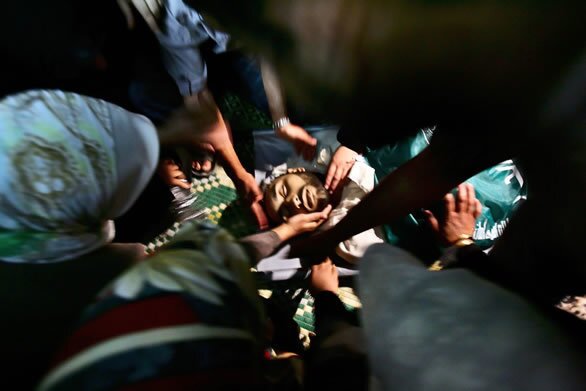 Palestinians mourn over the body of Hisham Abu-Shomar during his funeral in Beit Lahia in the Gaza Strip on Tuesday. An Israeli airstrike killed the Palestinian militant and wounded another man.
(Mohammed Abed AFP/Getty Images)
U.S. Marines from the 24th Marine Expeditionary Unit try to take shelter in a sandstorm at forward operating base Dwyer in the Helmand province of southern Afghanistan on Wednesday.
(David Guttenfelder / Associated Press)
Pakistani men struggle for bread during a food distribution outside the Data Durbar mosque in Lahore, Pakistan, on Sunday. World rice and other grain prices have risen sharply this year because of growing demand, poor weather and the rising cost of petroleum in some grain-producing countries.
(Emilio Morenatti / Associated Press)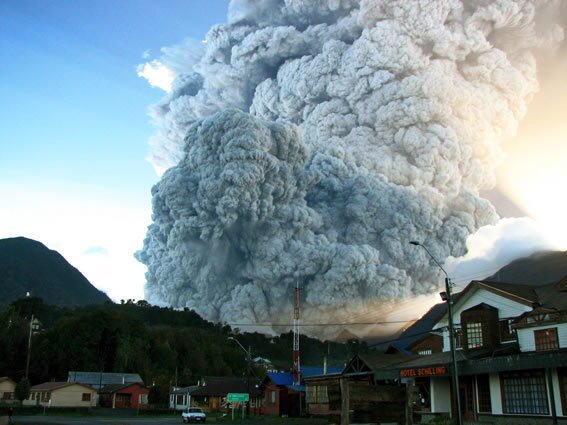 Viewed from the town of Chaiten, Chile, the eruption of the Chaiten volcano unfolds.
(Daniel Basualto / EPA)