10 Images
Global pictures: May 11-17
A survivor of China's magnitude 7.9 earthquake sits bandaged at a hospital in Chengdu, Sichuan province. As Chinese officials estimated that the death toll might reach 50,000, they dropped their insistence on delivering rescue and medical aid on their own.
(EyePress)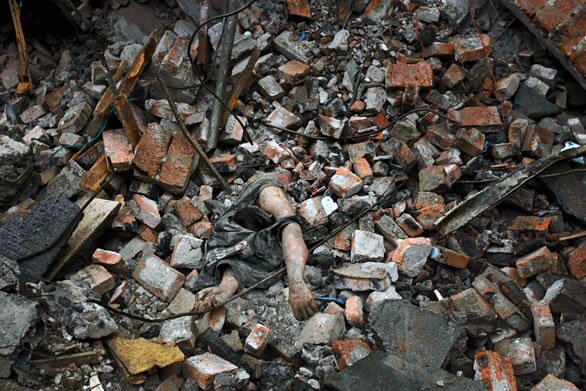 The body of a quake victim is partially buried in the rubble of a building in Dujiangyan, China.
(Ng Han Guan / AP Photo)
An Iraqi soldier keeps low as he moves across the roof of a patrol base in Baghdad's Sadr City district. The U.S. military blamed continued fighting in the area on "special groups," Shiite factions said to be aided by Iran, a charge Tehran denies. A shaky cease-fire appeared to take hold in the district Tuesday.
(Petr David Josek / AP Photo)
Actress Faye Dunaway arrives at the opening ceremony of the Cannes Film Festival in southern France on Wednesday. Brazilian director Fernando Meirelles' film "Blindness" launched this year's event.
(Fred Dufour / AFP / Getty Images)
A house and its green lawn are surrounded by scorched earth in Palm Bay, Fla., where dozens of homes were damaged or destroyed by a fast-moving blaze Monday night.
(Joe Burbank / AP Photo)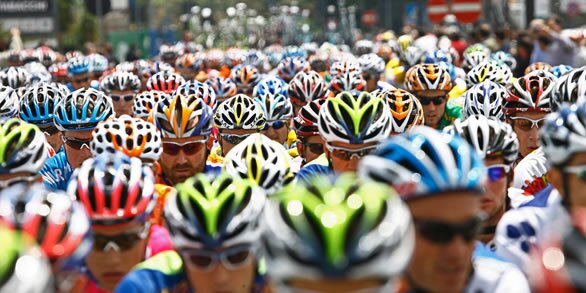 Cyclists' helmets create a sea of color during the third stage of the Giro d'Italia race, which begins in Palermo and finishes in Milan. Italy's Daniele Bennati of the Liquigas team won the stage, which runs from Catania to Milazzo.
(Alessandro Trovati / AP Photo)
Peter Aikins, left, takes on Eileen Fahey at the Catholic Homes Corpus Christi in Melbourne, Australia, where residents use fencing as a means of keeping fit.
(William West / AFP/Getty Images)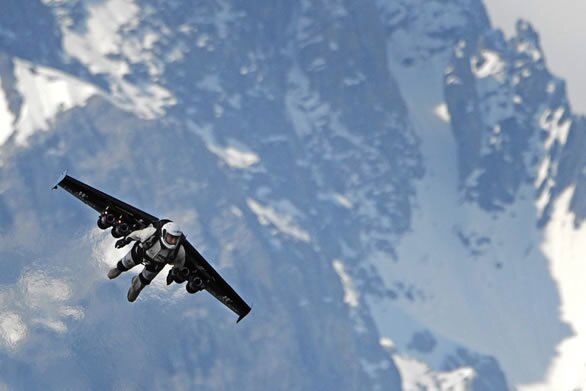 Professional pilot Yves Rossy, the world's first man to fly with jet-fuel-powered wings strapped to his back, is seen moments after jumping from a plane over Bex, Switzerland. Rossy, who calls himself Fusion Man, completed several loops using only his body to change position for five minutes above the Swiss Alps.
(Fabrice Coffrini / AFP/Getty Images)
A mother polar bear swims with her newborn at the Ouwehands Zoo in Rhenen, the Netherlands. The U.S. Interior Department this week listed the polar bear as "threatened" under the Endangered Species Act because of its shrinking habitat, the result of melting sea ice.
(Olaf Kraak / EPA)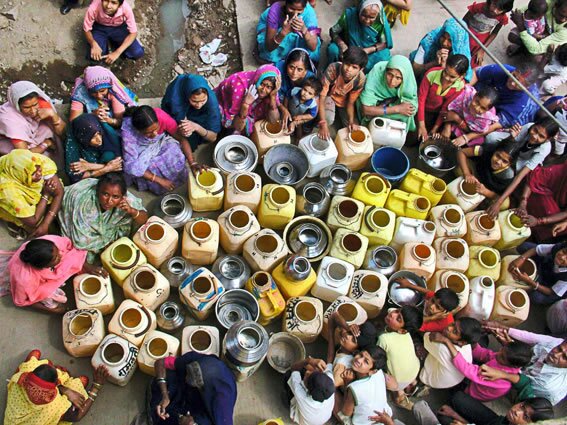 Women and children wait for water in Bhopal, India, which is grappling with a shortage.
(AP Photo)