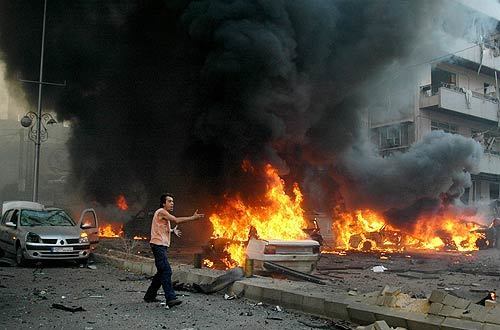 10 Images
Global pictures from Sept. 15-22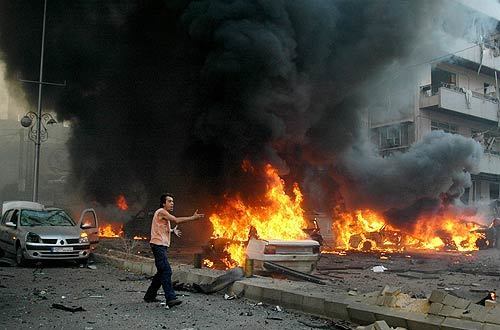 A car bomb shook a Christian neighborhood outside Beirut on Wednesday, killing a Lebanese lawmaker and six other people days before the parliament of politically divided Lebanon was to hold a presidential election. The slaying of Antoine Ghanem, 64, a member of the Western-backed parliamentary majority, was the sixth assassination in the last two years targeting prominent opponents of neighboring Syria. Some analysts said the killing was an attempt by groups loyal to Syria to reduce the size of a parliamentary bloc supported by the United States and Europe.
(Marwan Harmouche / AFP)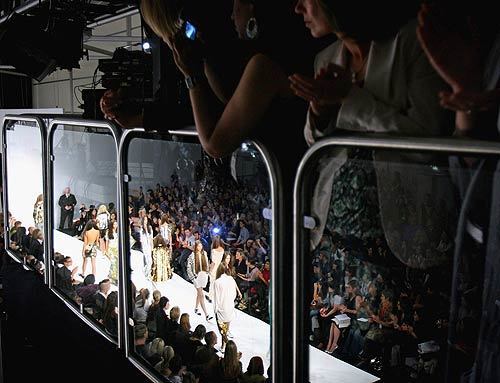 Spectators clap as models parade on the runway at the end of a show during London Fashion Week. A surprise performance by the pop star Prince delighted guests at one show. He at first appeared to be joining members of the fashion elite in the front row at the Matthew Williamson show. But his song "U Got The Look" started playing, and two models walking down the runway began to dance. Prince started singing from his seat, then jumped onto the catwalk and performed the rest of the song.
(Chris Jackson / Getty Images)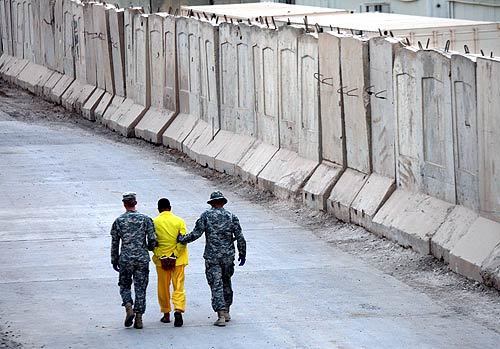 An Iraqi detainee is escorted by U.S. Army guards at the Camp Cropper detention facility in Baghdad. The U.S. military has about 25,000 detainees in several jails in Iraq, an increase from about 14,000 before President Bush's "surge" went into effect. The detainee population includes more than 800 juveniles, insurgents from various groups, Al Qaeda foreign fighters and many innocent Iraqis. Military officials say they have instituted a new review process to more quickly identify the innocent detainees for release.
(John Moore / Getty Images)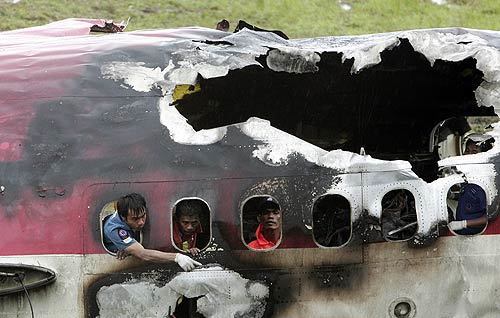 Rescue workers look through the charred remains of a plane that crashed in Phuket, Thailand, on Sunday. Four American tourists were among 89 people killed. An aviation official said that the pilot had been warned about a treacherous wind shear at the airport but decided to land anyway. The dead came from at least 10 countries: the U.S., Australia, Britain, France, Germany, Iran, Ireland, Israel, Sweden and Thailand.
(Sakchai Lalit / Associated Press)
Students in a classroom in Port-au-Prince, Haiti, listen to their teacher. Haiti is seeking to reverse the worst literacy rate in the Americas by 2010 through an ambitious campaign that will offer free reading and writing lessons to 3 million Haitians, about a third of the population.
(Ariana Cubillos / Associated Press)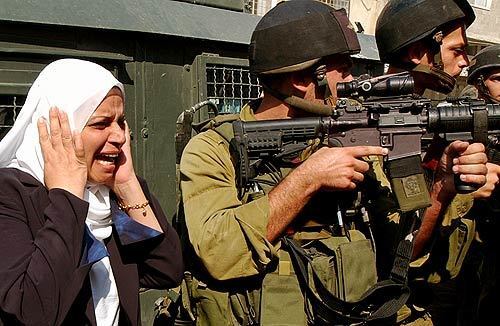 A Palestinian woman standing near Israeli troops covers her ears during an Israeli raid in the West Bank city of Nablus on Tuesday. Israeli troops and Palestinian gunmen traded fire during the raid. One Palestinian was killed and at least one Israeli soldier was wounded.
(Majdi Mohammed / Associated Press)
Residents of the Rocinha shantytown, the biggest slum in Rio de Janeiro, Brazil, cross a pedestrian bridge on their way to vote.
(Antonio Scorza / AFP)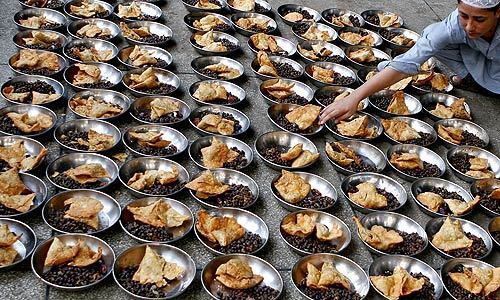 A boy arranges food at a mosque in Lahore, Pakistan, on Monday. Muslims in Pakistan began the fasting month of Ramadan on Sept. 14, during which they refrain from eating from dawn to sunset.
(K.M. Chaudary / Associated Press)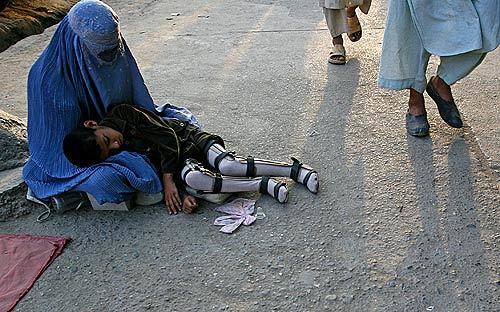 A woman in Kabul, Afghanistan, seeks money, food or other help for her ailing son. During the holy month of Ramadan, Muslims tend to give more to charity.
(Rafiq Maqbool / Associated Press)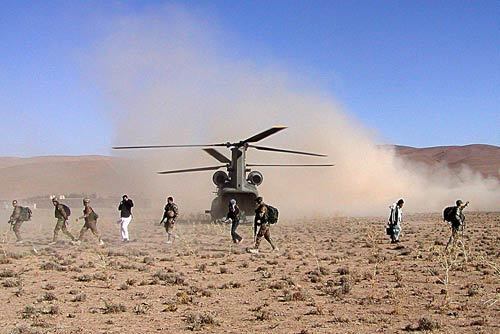 Italian troops in Afghanistan as part of a NATO force patrol on the outskirts of the western city of Herat. Italy has about 2,000 troops in Afghanistan.
(Farahnaz Karimy / EPA)