10 Images
Global pictures from Oct. 21-27
The shadow of a man can be seen on a Turkish flag as he chants slogans against the Kurdistan Workers Party, which seeks an independent homeland in southeastern Turkey, during a funeral for a Turkish soldier. Kurdish rebels ambushed a Turkish army patrol Oct. 21, killing at least 12 soldiers and raising the specter of cross-border retaliation by Turkey. Iraqi and U.S. officials urged a peaceful solution, but the Turkish government cautioned that it alone would decide whether to launch an assault into northern Iraq to crush the rebels.
(Adem Altan / AFP-Getty Images)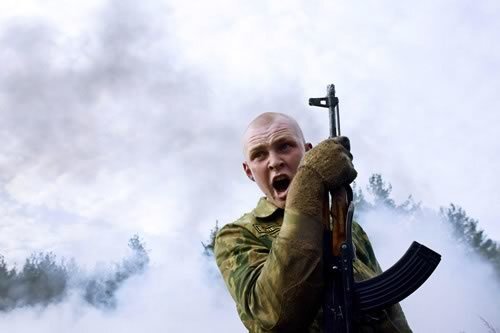 A soldier in Belarus goes through training to qualify for a madder beret, a symbol of courage and professionalism in the military. Only the most elite soldiers receive and wear the berets.
(Maxim Malinovsky / AFP-Getty Images)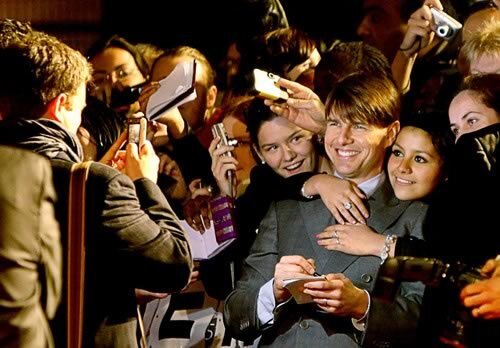 Tom Cruise meets fans at the London premiere of his new movie, "Lions for Lambs."
(Yui Mok / Associated Press)
Relatives of a Palestinian man killed by Israeli forces in the Gaza Strip mourn at his funeral.
(Ali Ali / European Pressphoto Agency)
A girl cups her hands to drink water in a refugee camp in northeastern Uganda. A new United Nations report says 3 million people die annually in developing nations from water-borne diseases. An estimated 2.6 billion people lack improved sanitation.
(Roberto Schmidt / AFP-Getty Images)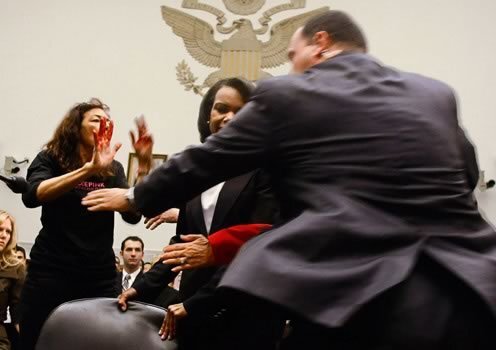 Security officers try to stop an antiwar protester, left, who confronted Secretary of State Condoleezza Rice at a congressional hearing in Washington. The protester, Desiree Ali-Fairooz, 51, a former teacher from Texas, thrust red-stained hands in Rice's face and accused her of having the "blood of millions of Iraqis on your hands."
(Mark Wilson / Getty Images)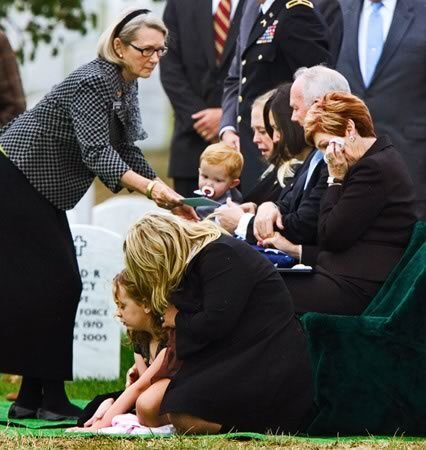 A member of the Arlington National Cemetery staff, left, consoles the family of Army Staff Sgt. Eric T. Duckworth during his funeral. Duckworth, 26, of Plano, Texas, was killed in Iraq.
(Manuel Balce Ceneta / Associated Press)
Tens of thousands of supporters of Hungary's main opposition party turn out in the rain in downtown Budapest to mark the anniversary of the 1956 uprising against the country's communist regime and the Soviet Union.
(Petr David Josek / Associated Press)
The skull room is a highlight of the 13th Gate Haunted House in Baton Rouge, La. The 40,000-square-foot facility, open from late September to early November, has 13 themed indoor and outdoor areas.
(Tim Mueller / Associated Press)
A priest of the Samaritan community arrives at the religion's holiest site on top of Mount Gerizim near the West Bank town of Nablus.
(Oded Balilty / Associated Press)