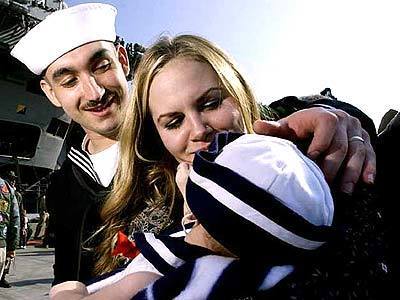 6 Images
Nimitz returns to San Diego: November 2003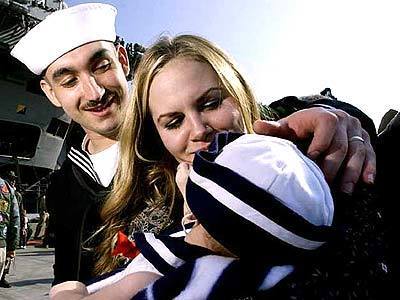 Victor Calderon is greeted by his wife Elizabeth and newborn son Victor, dockside of the USS Nimitz. The aircraft carrier arrived Wednesday at its home base in San Diego Bay, eight months after deploying for its role in the Persian Gulf.
(Don Kelsen / LAT)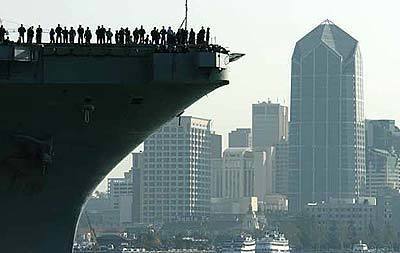 Personnel aboard the Nimitz take in the San Diego skyline.
(Don Kelsen / LAT)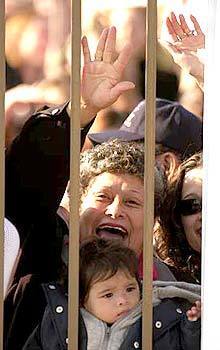 Delia Sanchez, with 1-year-old grandson Adrian Nicholes Sanchez, waves to her son Adrian Sanchez as the Nimitz docks in San Diego.
(Don Kelsen / LAT)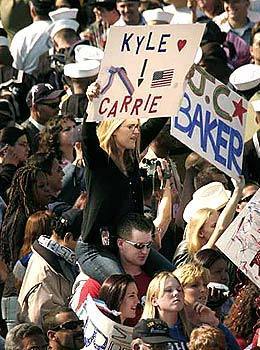 A sea of family members and friends gather for their loved ones' return. Many of those awaiting the carrier arrived before dawn.
(Don Kelsen / LAT)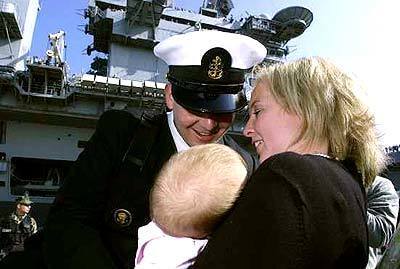 Just off the Nimitz, Chief Petty Officer Todd Stahlbusch greets his wife Kami and new daughter Karysa.
(Don Kelsen / LAT)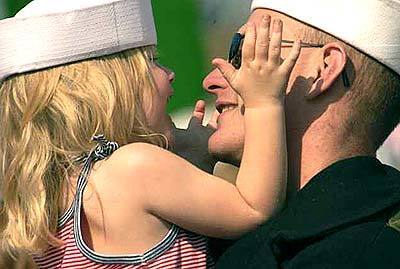 David Templeton says hello to his 3-year-old daughter Madi.
(Don Kelsen / LAT)