10 Images
Global pictures from Dec. 16 -22
A group of bus passengers try to cross an area affected by an early-morning landslide that swept away several vehicles in central Colombia. Eight people were injured.
(John Jairo Bonilla / EPA)
"I imagine it to be an ocean of people but still somehow a lonely place," said Hasan Badday before he and other Muslim pilgrims from Southern California boarded buses to Mt. Arafat in the Saudi desert. Millions of Muslims from all over the world started gathering in the plains of Arafat to mark the beginning of the grand pilgrimage known as the Hajj.
(Irfan Khan / Los Angeles Times)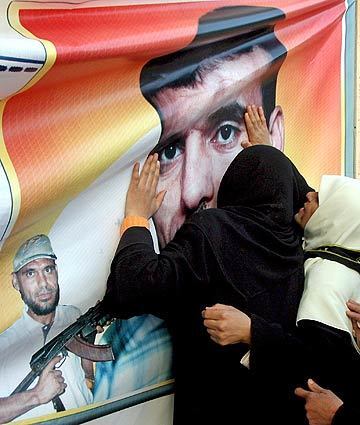 Relatives mourn Majid Harazin, Islamic Jihad's military chief in the Gaza Strip, who was killed this week in an Israeli airstrike. The group has vowed to avenge his death.
(Ali Ali / EPA)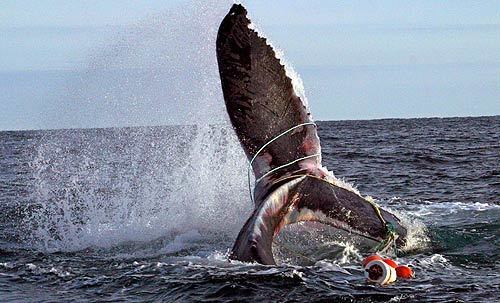 A wide-scale rescue effort helped free a 40-foot humpback whale who became tangled in about 75 lobster traps and their connecting ropes and anchors off the coast of New Brunswick, Canada. Although the weight of the equipment and rough sea conditions left the whale bruised and most likely without the use of one eye, all the ropes and gear were eventually removed.
(EPA)
Workers put the finishing touches on the snow sculpture "Romantic Feelings," which will debut at the 20th International Snow Sculpture Art Expo in China. "Romantic Feelings," about 115 feet high and 656 feet long, is designed to be the world's largest snow sculpture.
(Getty Images)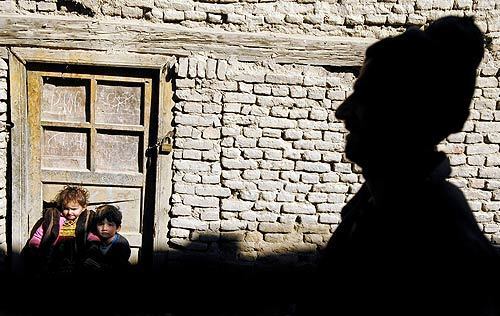 An Afghan man casts a shadow on a wall in Kabul ahead of the Muslim feast of Eid al-Adha, the Muslim festival of sacrifice that commemorates Abraham's willingness to sacrifice his son for God.
(Massoud Hossaini / AFP)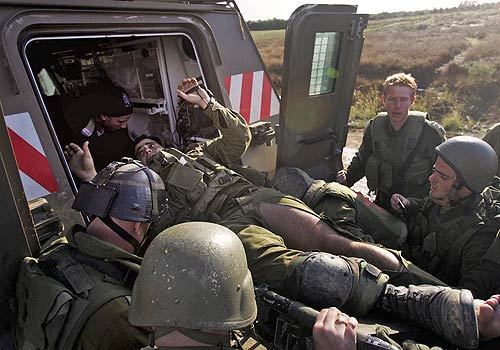 Israeli troops evacuate a wounded soldier on the Israeli Gaza border. The day of Israeli air and ground strikes was aimed at stopping rocket salvos from Gaza.
(Edi Israel / Associated Press)
Philadelphia Flyers fans Hatt Hershowitz, in dark cap, and Anthony Valentino put a Wayne Gretzky jersey through a fence in hopes of having the Phoenix Coyotes' coach sign it.
(Matt Rourke / Associated Press)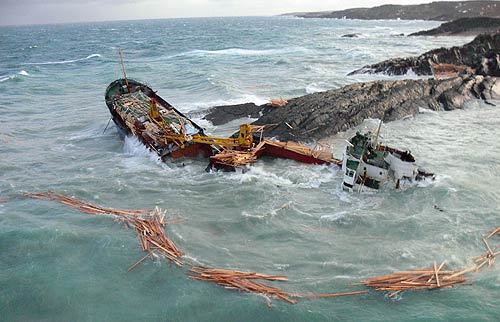 A Russian freighter lost power and struck a rock outcropping during a strong gale off the Russian arctic port of Murmansk. All 12 crew members were rescued with the help of the Norwegian Air Force.
(Norwegian Air Force)