China demands that U.S. arms deal with Taiwan be canceled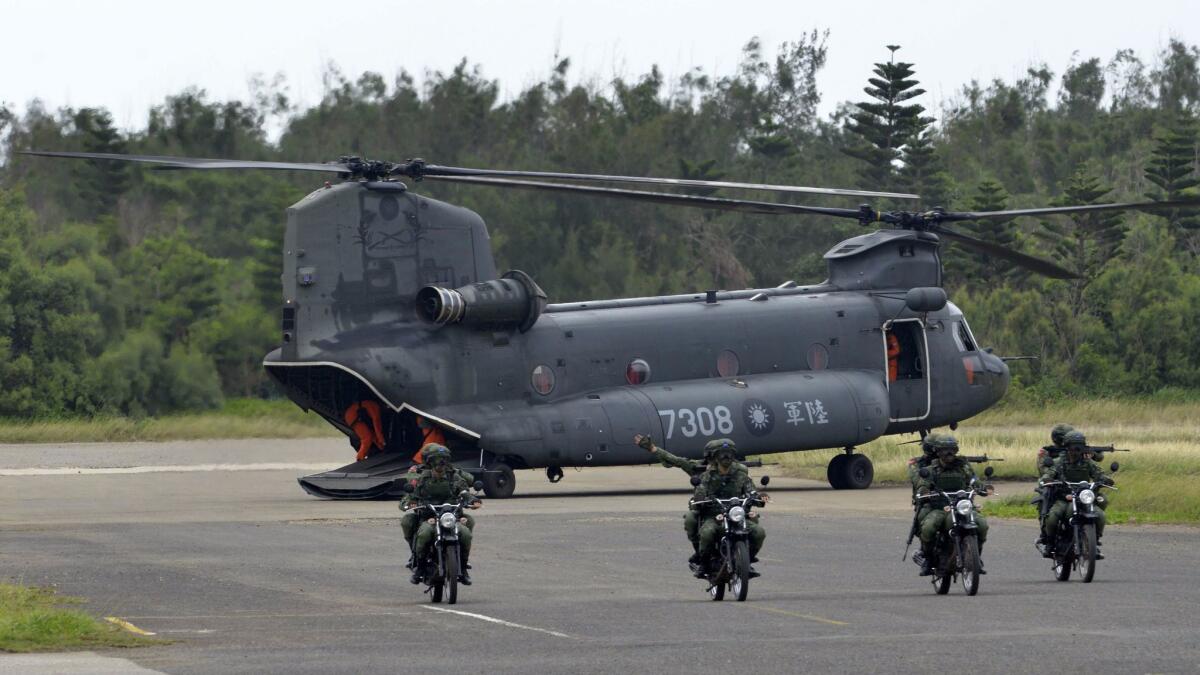 Reporting from Taipei, Taiwan —
China on Friday objected to the United States' approval of a $1.4-billion arms sale to Taiwan and demanded that the deal be canceled.
Chinese Foreign Ministry spokesman Lu Kang said the U.S. should stop the sale. He said the deal would hurt China's sovereignty and runs contrary to Washington's commitment to a "one China" policy.
The U.S. State Department approved the arms sale Thursday, the first such deal with Taiwan since President Trump took office. Taiwan has welcomed the agreement, which is expected to enhance the island's self-defense capability. The deal does not change the "one China" policy, officials said.
"It shows, we believe, our support for Taiwan's ability to maintain a sufficient self-defense capability," said Heather Nauert, State Department spokeswoman.
China considers the self-governing island a territory and has opposed arms sales to Taiwan.
The arms sale, a first from the U.S. to Taiwan since approval of a $1.83-billion package in December 2015, will test U.S.-China relations under President Trump.
The arms package would provide Taiwan MK-48 torpedoes for $250 million, high-speed anti-radiation missiles for $147.5 million and early-warning radar surveillance technical support for $400 million, along with at least four other items, U.S. and Taiwanese officials said Friday. The package requires approval from Congress.
"From China, of course the response will be very strong," said Nathan Liu, international affairs professor at Ming Chuan University in Taiwan. "They will file a stern protest against this announcement, and that's just the first thing."
China has claimed sovereignty over Taiwan since the 1940s, and defense officials think the country is aiming 1,000 missiles in the island's direction. China has the world's third-largest military, and Taiwan's is ranked No. 19 by Globalfirepower.com.
China and the United States have sought to improve relations since Trump met his Chinese counterpart, Xi Jinping, in Florida in April. Trump set aside the Taiwan issue after that to work with China on containing North Korea's missile program, analysts in Taiwan say.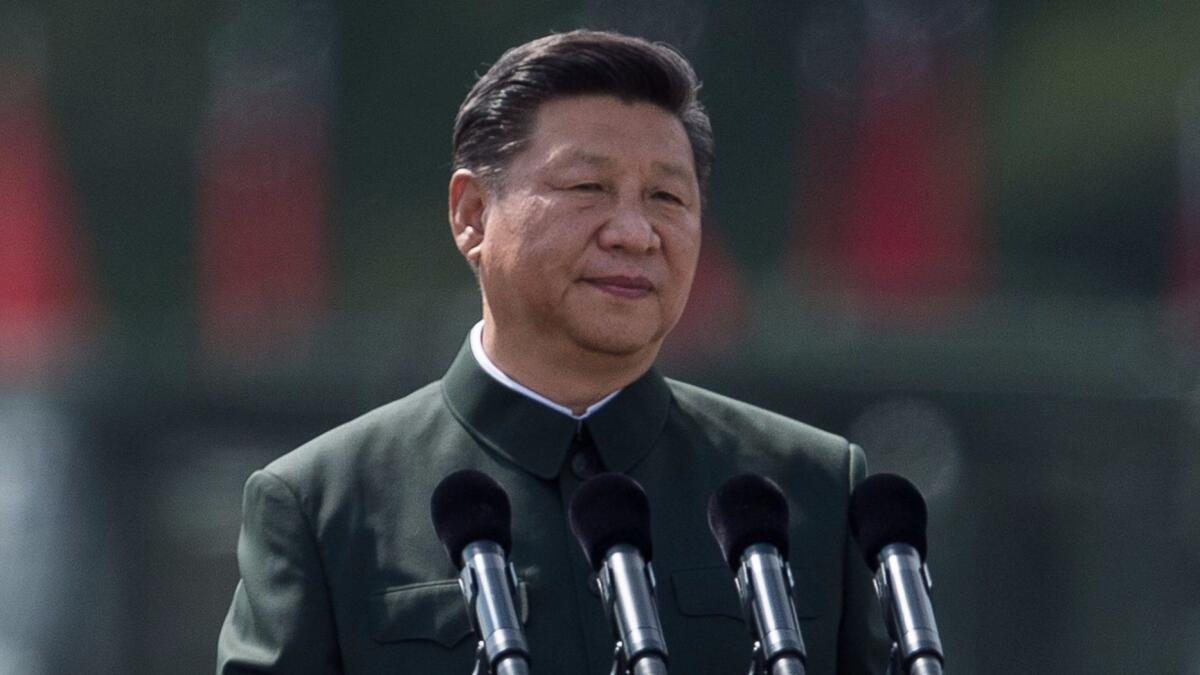 China suspended military exchange visits with the United States in 2010 after the U.S. government approved a $6.4-billion arms sale to Taiwan. After the 2015 approval, China protested.
China also may retaliate against Taiwan by further restricting its foreign diplomacy, Liu said. Two countries that recognize Taiwan diplomatically have broken off relations over the last year as Beijing pressures others to remove references to Taiwan from informal trade offices in their countries. More than 170 countries recognize China, and 20 recognize Taiwan.
"The relationship between the two sides is already at a low point, and I don't think it could be much lower," said Alex Chiang, international relations professor at National Chengchi University in Taipei.
Taiwanese people will react "ambivalently" toward the arms sales, Chiang said, as they want stable relations with China as well as their own autonomy.
Many people worry more about domestic issues, Liu said, and they may resent the government in Taipei for "adding mess or complexity."
A U.S. government official speaking on condition of anonymity to discuss pending arms deals said support for Taiwan helps keep peace in the region.
"Taiwan's defensive capability gives it the confidence to engage with the mainland in dialogue to improve cross-Strait relations. In this context, our arms sales to Taiwan support peace and stability — not only in the Taiwan Strait, but also in the entire Asia Pacific region," the official said. "We support further development of cross-Strait relations at a pace and scope acceptable to people on both sides of the Taiwan Strait."
Jennings is a special correspondent. Times staff writer Tracy Wilkinson in Washington contributed to this report.
ALSO
China demands U.S. cancel $1.4 billion arms sale to Taiwan
As he gets ready to meet Trump in Florida, China's Xi Jinping has a lot to worry about
U.S. plans $1.83-billion arms sale to Taiwan
---
UPDATES:
8:50 a.m.: This article was updated with comments by U.S. officials.
7:40 a.m.: This article was updated throughout with Times staff reporting.
This article was originally published at 3:05 a.m.
Sign up for Essential California for the L.A. Times biggest news, features and recommendations in your inbox six days a week.
You may occasionally receive promotional content from the Los Angeles Times.