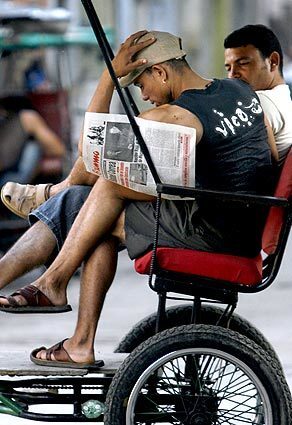 3 Images
Little prospect for change in Cuba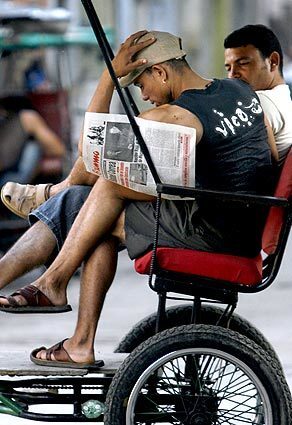 A man reads the latest edition of Cuba's Granma newspaper in Havana.
(Javier Galeano / Associated Press)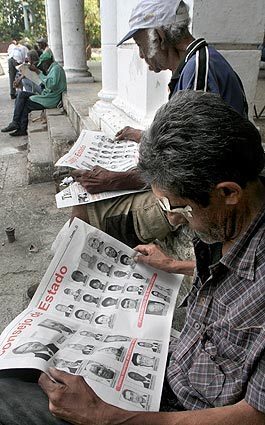 Men read newspapers with pictures of the new members of the Cuban Government, now led by president Raul Castro.
(AFP/Getty Images)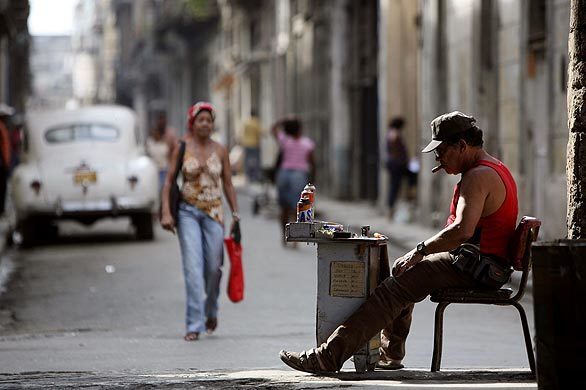 A man, who works repairing lighters, waits for customers in a street of Havana.
(Ariana Cubillos / Associated Press)