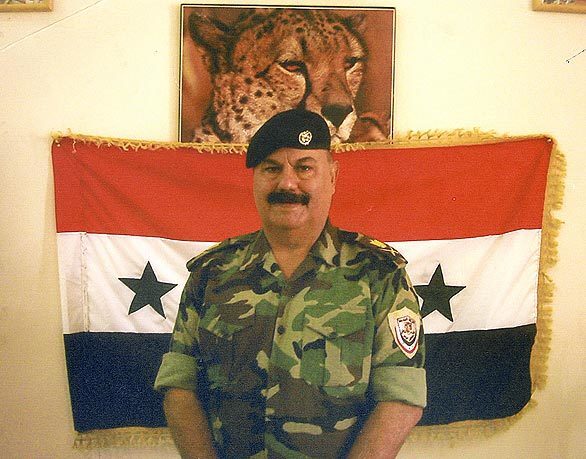 4 Images
Maj. Gen. Jawad Rumi Daini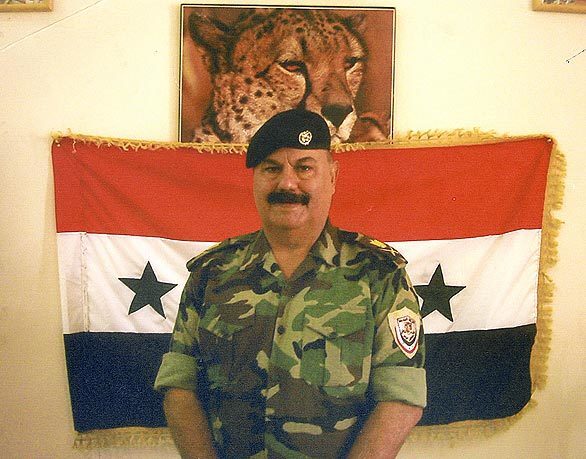 Maj. Gen. Jawad Rumi Daini, before his fall from grace, when he was the Iraqi army commander in east Baghdad, an area that encompassed Sunni and Shiite districts. He was long retired from Saddam Hussein's army when he got a request to join the new army after the U.S.-led invasion. "I thought I was setting Iraq on the right path." he says. "His biggest strength was he was a patriot," said a senior U.S. officer who worked closely with him.
(Daini Family)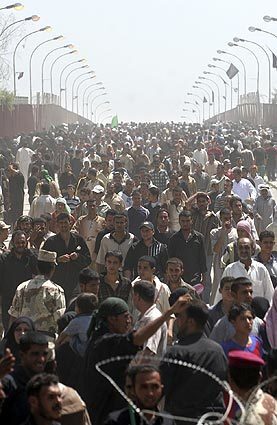 Shiite pilgrims cross Baghdad's Two Imams Bridge over the Tigris River toward the Imam Musa al Kadhim shrine to mark the saint's death anniversary. Thousands had gathered for the event, a triumphant display of Shiite resurgence and religious freedom after Saddam Hussein's ouster. But it ended in tragedy with a stampede as pilgrims tried to flee after rumors of a suicide bomber in their midst. Nearly 1,000 died.
(Hadi Mizban / Associated Press)
A woman weeps as she passes piles of shoes and debris left after the stampede on the Two Imams Bridge leading to the Kadhimiya shrine in the Baghdad. Daini, who was stationed on the Adhamiya side, said he removed all barriers on his side on ministry orders, but his counterpart in Kadhmiya had opened only a small pathway and said there were no such orders.
(Samir Mizban / Associated Press)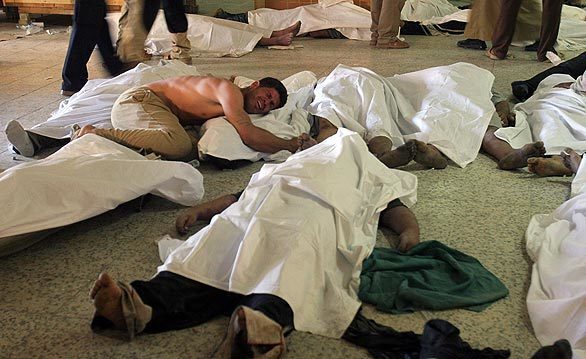 At Baghdad's Medical City Hospital, a man weeps over the body of a relative who died in the Kadhimiya stampede. In the aftermath, Daini was blamed for the disaster, said one Iraq official, because the Defense Ministry needed a fall guy. Daini believes his counterpart in Kadhimiya, with close ties to the current defense minister and Shiite militias, set him up to take the fall.
(Hadi Mizban / Associated Press)