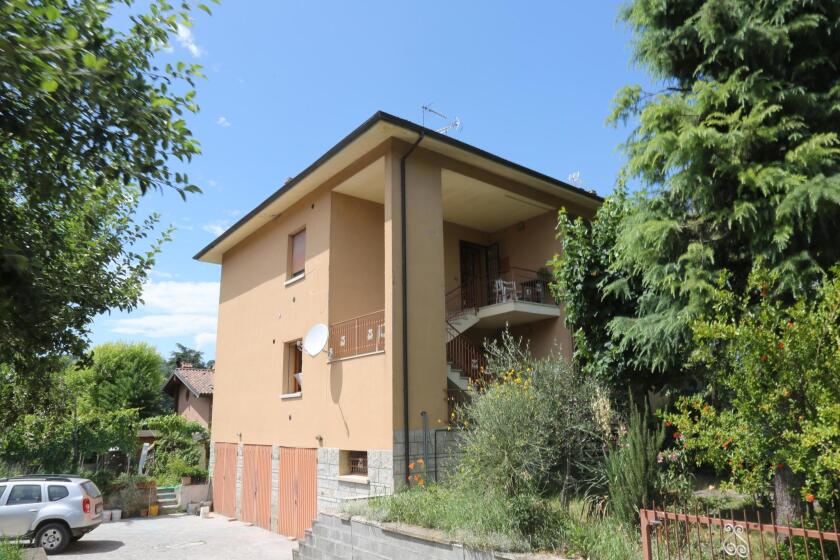 Reporting from Fagnano, Italy —
In a scene that has played out many times around the world, locals in a tiny village in Italy said Tuesday that they could not believe the young man they knew, Youssef Zaghba, was identified as one of three men who took part in a terrorist attack in London that left seven people dead.
"He was normal — happy to say 'buongiorno, buonasera', said Franco Bortolini, 77, an upstairs neighbor to Zaghba's mother in the village of Fagnano, near Bologna. "He was a good boy, just like his mother. I never imagined something like this would happen."
Zaghba was born in Fez, Morocco in 1995, to a Moroccan father, Mohammed Zaghba, and an Italian mother, Valeria Collina. Collina later left her husband to move back to Italy, taking an apartment near her family in Fagnano.
Surrounded by verdant, undulating vineyards, the village has a population of several hundred living in tidy modern houses with front gardens filled with oleanders and lime trees, a world away from the killing fields in Syria that are home to the group that claimed responsibility for Saturday's attack, Islamic State.
Police said Zaghba was one of three men who drove a van into a crowd of pedestrians on London Bridge over the weekend, then exited the vehicle and began stabbing people before all three were shot dead by police.
In addition to the seven people killed, at least 50 others were injured.
Prosecutors said Zaghba had left Morocco in 2015 and headed for London, but visited his mother occasionally in Italy.
Franca Lambertini, 85, Collina's aunt, said Zaghba had been well behaved when he visited, but his father was less quiet when he was in town. "You could hear the shouting," she said.
Collina, a Muslim convert, had initially worn a veil when she arrived in Italy, but had used it less frequently recently, said Lambertini.
Youssef Zaghba had begun to take an interest in Islamic State while living in London, his mother told the Italian magazine L'Espresso. "He hung around with the wrong people," she said.
He was also learning fast about the militant group from the Internet. "He thought Syria was a place where you could live according to a pure Islam. He said it was a dream they had sent to him through the Internet. I always said there were horrible things that they didn't show him. Unfortunately, I was not able to change his mind," Collina said.
In March 2016, during a visit to Italy, Zaghba was stopped at Bologna airport with a one-way ticket to Turkey by police who suspected he was headed for Syria.
"When he was stopped, he told the official he wanted to be a terrorist," Bologna Magistrate Giuseppe Amato told Italy's Radio 24 on Tuesday. "Then he corrected himself. His computer was confiscated, but according to the court, there was no evidence of a crime and it ordered the return of his computer, so the contents could not be analyzed."
Islamic State images were found on his cellphone.
Italy regularly expels foreign residents for extolling radical Islam on the Internet, and Zaghba would have faced the same fate but for the Italian passport he held. Instead, as he headed back to Britain, he was put on an international watch list of terrorist suspects.
"Because he had been highlighted by the Italians, the British will have known he had traveled to the U.K.," said an Italian investigative source, who spoke on condition of anonymity because he was not authorized to discuss the investigation.
That raised questions about how he was able to join his two fellow attackers on Saturday without being monitored by authorities.
His mother said she should have seen the warning signs.
"He called me on the phone last Thursday afternoon. In hindsight I realize he was planning a goodbye call. Even though he didn't say anything in particular, I could hear it in his voice," she said.
Kington is a special correspondent.
---