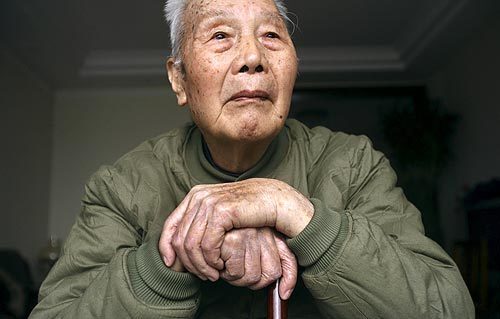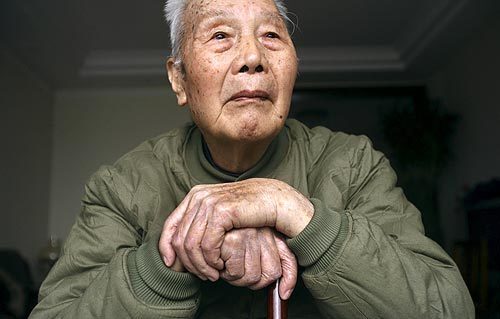 Tu Tongjin is a survivor of the Long March, the epic trek by Red Army soldiers who fled southern China in the 1930s in the face of certain defeat at the hands of Chiang Kai-shek.
(Doug Kanter / For The Times)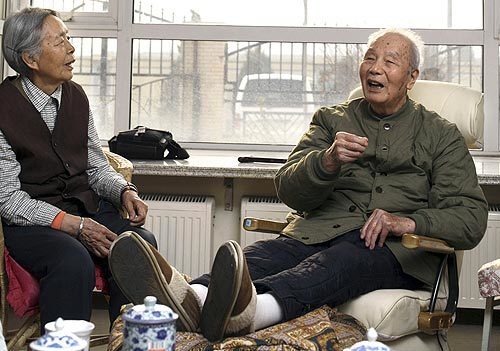 Tu, with wife Wang Li, recalls his military days at his home in Beijing.
(Doug Kanter / For The Times)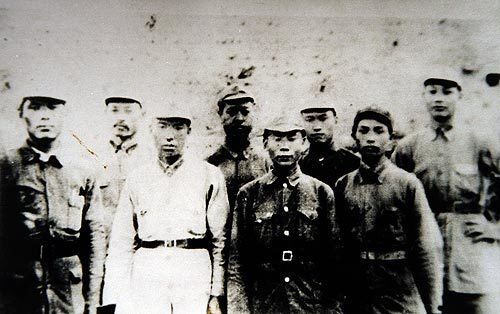 Tu, far right, in a 1937 photo. He remembers wading up to his neck in an ice-cold river, the bodies of slain comrades floating past as enemy planes swooped down, dropping their bombs.
()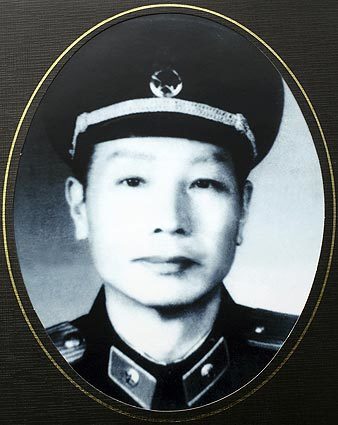 Tu went on to become a general and dean of the military medical school of the People's Liberation Army. The memories of the march haunt him to this day.
()