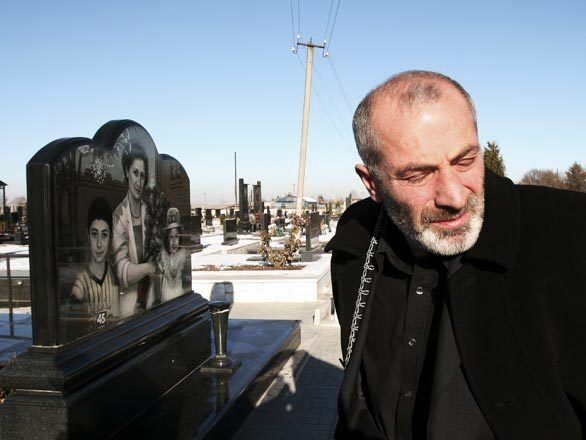 4 Images
From tragedy to revenge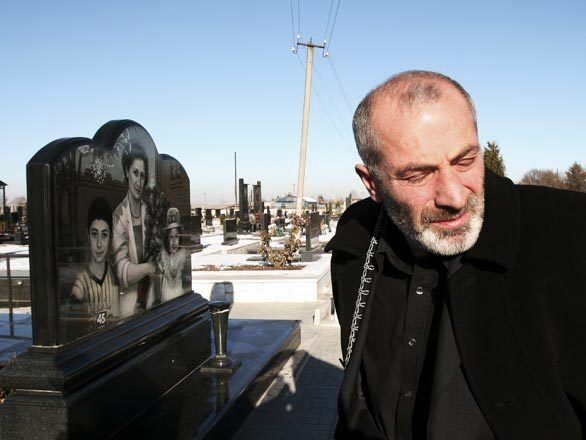 Vitaly Kaloyev visits the gravesite of his wife and two children in his hometown of Vladikavkaz in southern Russia. After his family was killed in a plane crash in 2002, he traveled to Switzerland intent on confronting the air traffic controller who was on duty and ended up stabbing him to death. He says he has no recollection of the assault.
(Sergei L. Loiko / Los Angeles Times)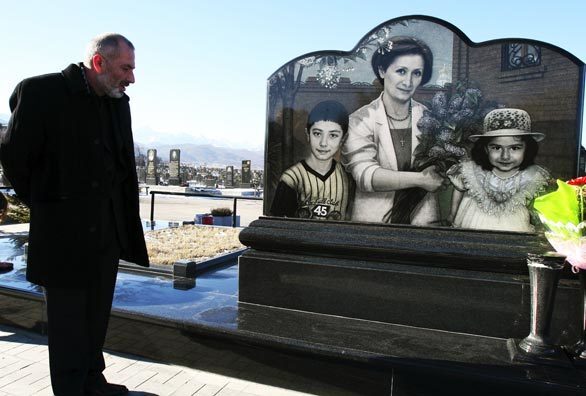 Kaloyev was working in Spain in the summer of 2002 when his wife, Svetlana, 10-year-old son, Konstantin, and daughter, Diana, 4, set out to join him on a vacation. Peter Nielsen was manning two workstations at once and by the time he realized the plane carrying the family was on a collision course, it was too late. The passenger plane collided with a cargo plane, killing all 71 people aboard both vessels.
(Sergei L. Loiko / Los Angeles Times)
Kaloyev has kept his daughter's crib filled with her toys and a portrait of the 4-year-old.
(Sergei L. Loiko / Los Angeles Times)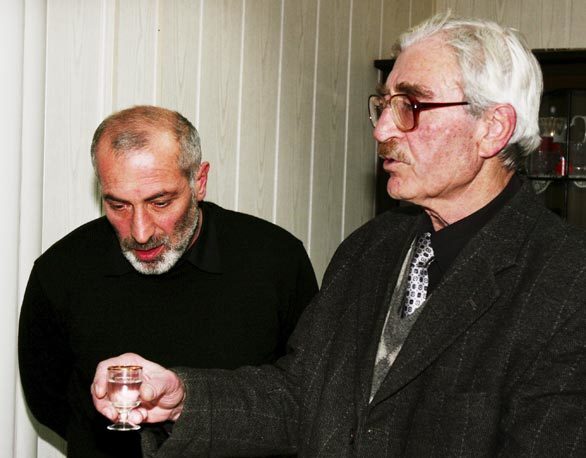 Kaloyev celebrates his 52nd birthday with a toast from his cousin Konstantin, right. Some Russians consider Kaloyev a national hero for his actions, while others are appalled at the adulation. "I don't really take offense at people who call me a murderer. People who say that would betray their own children, their own motherland," he said.
(Sergei L. Loiko / Los Angeles Times)