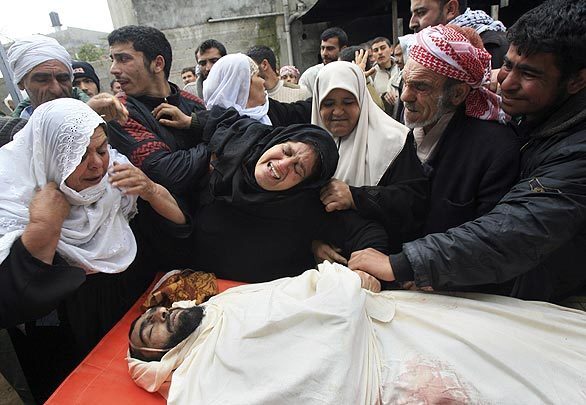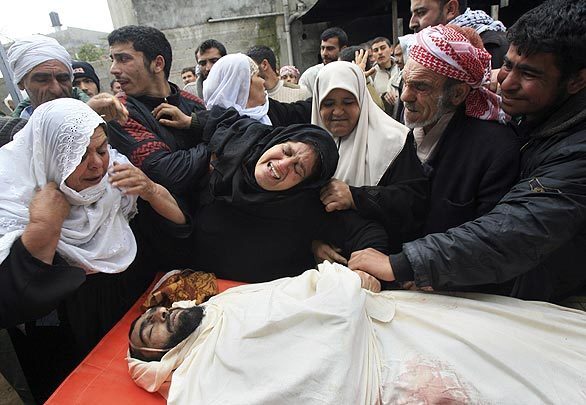 Palestinian relatives react over the body of Thabet Jenad, who according to Palestinian medical sources was killed in an Israeli army operation Sunday, during his funeral in Jebaliya in the northern Gaza Strip, Monday, March 3, 2008.
(Eyad Baba / Associated Press)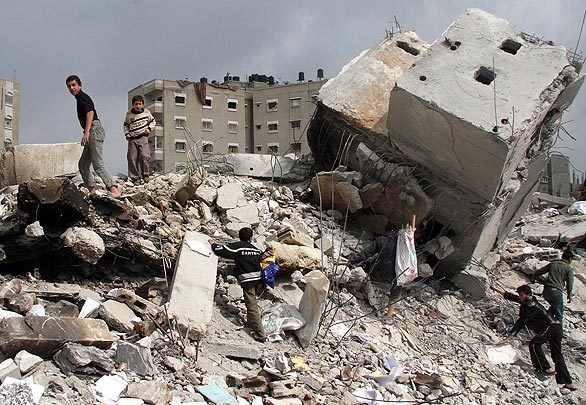 Palestinians sift through the remains of buildings after Israeli troops pulled out of Jebaliya on the northern Gaza Strip.
(Naaman Omar / Bloomberg News)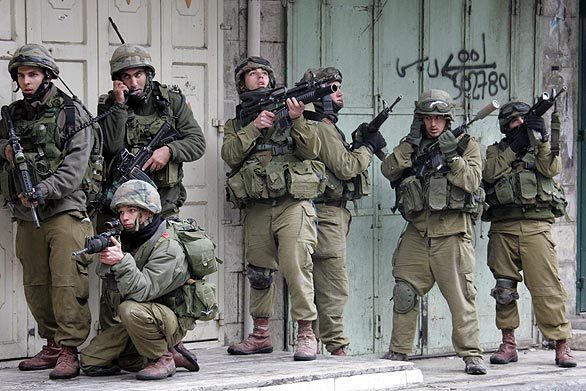 Israeli forces take position during confrontations with Palestinian stone throwers in the occupied West Bank town of Hebron. A Palestinian teen was killed by Israeli troops during a demonstration in Hebron yesterday against Israel's onslaught on the Gaza Strip.
(Hazem Bader / AFP/Getty Images)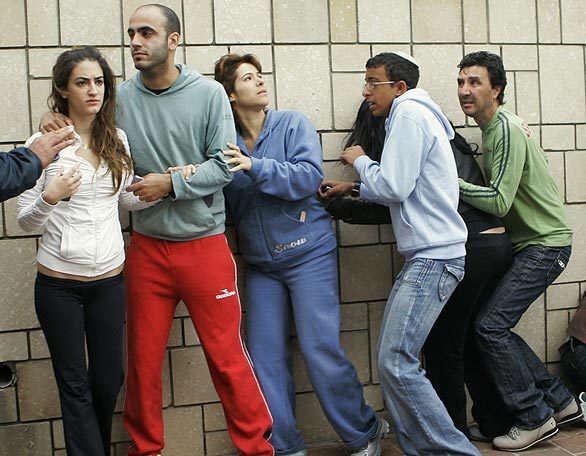 Israelis take cover as a rocket fired from the Gaza Strip by Palestinians militants hits a building in Ashkelon, Israel.
(Ariel Schalit / Associated Press)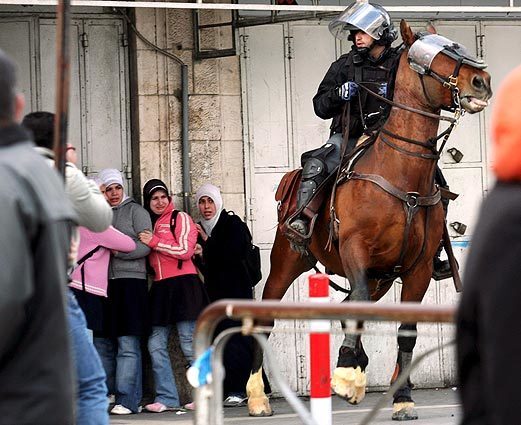 A mounted Israeli policeman uses his horse to push Palestinians back during clashes in the center of Arab East Jerusalem, Israel.
(Yossi Zamir / EPA)