Russia plane crash raises new questions about safety of Antonov jet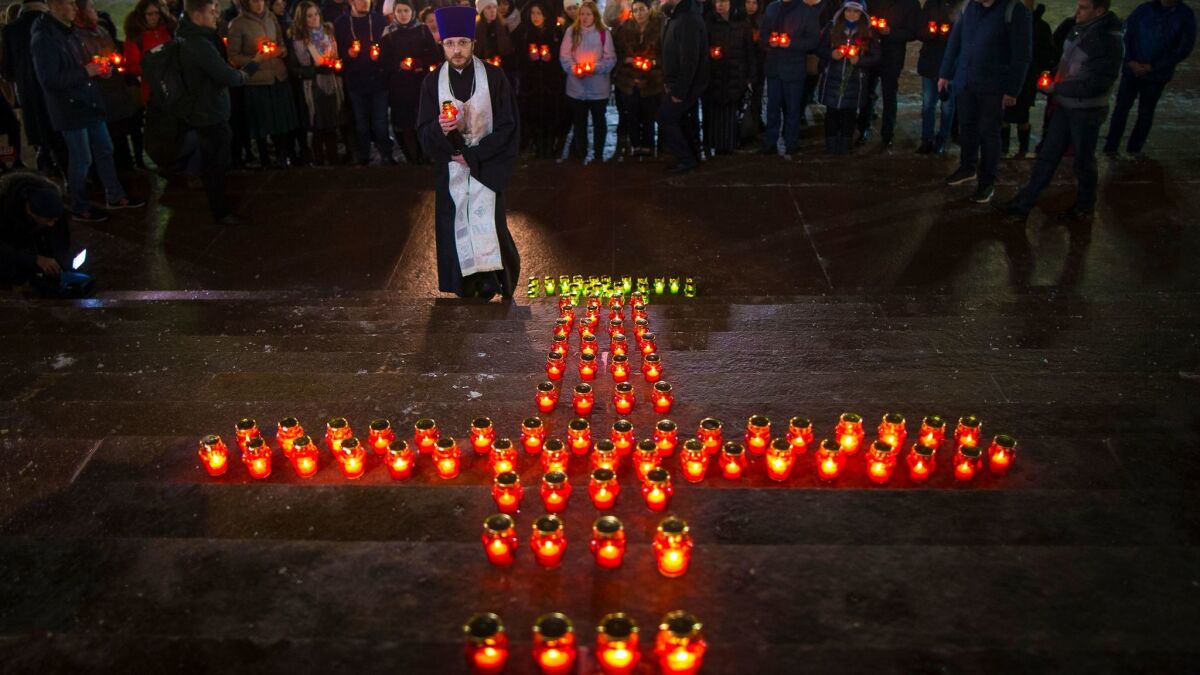 Reporting from Moscow —
Wading through knee-deep snow, hundreds of emergency workers searched a vast field near Moscow on Monday for remains of the 71 victims from the crash of a Russian airliner, and aviation experts began deciphering the jet's two flight recorders.
Investigators quickly ruled out a terrorist attack in Sunday's crash of the An-148 regional jet bound for Orsk in the southern Urals. The air disaster has reignited questions, however, about the twin-engine plane that was developed jointly by Russia and Ukraine but phased out of production amid the political crisis between the neighbors.
The model has a spotty safety record, with one previous crash and a string of major incidents in which pilots struggled to land safely. The carrier, Saratov Airlines, has grounded several other An-148s in its fleet pending the crash investigation.
The plane crashed several minutes after taking off from Moscow's Domodedovo airport, and all 65 passengers and the crew of six were killed when the aircraft hit the ground and exploded in a giant fireball.
The Investigative Committee, Russia's top agency for looking into such disasters, said that before the crash, the plane was intact and there had been no fire on board. Officials would not speculate on possible causes.
The plane's fuel tanks exploded on impact, gouging a deep crater and scattering wreckage across 74 acres, according to the Emergencies Ministry, which used drones to direct the search. Pieces of the plane and human remains were buried in deep snow; some debris was found in nearby trees.
Deputy Prime Minister Arkady Dvorkovich, speaking at a Cabinet meeting, said emergency teams found both flight data and cockpit voice recorders, which will be significant to determining the cause of the crash. Investigators said they have started working on them.
President Vladimir Putin put off a planned trip to Sochi and stayed in Moscow to monitor the investigation Monday. The Kremlin said President Trump called Putin to express his condolences.
Officials said the search for victims' remains will take a week. The passengers ranged in age from 5 to 79, according to a list from the Emergencies Ministry. Most victims were from Orsk, where authorities declared Monday to be an official day of mourning.
Saratov Airlines said the jet had received proper maintenance and passed all the necessary checks before the flight. The plane was built in 2010 for a different airline that operated it for several years before putting it in storage. Saratov Airlines commissioned it last year.
The captain had more than 5,000 hours of flying time, 2,800 of them in an An-148, the airline said. The other pilot had 812 hours of experience, largely in that model.
Another Russian operator that uses the plane, Angara, based in eastern Siberia, said it would keep flying them. The Defense Ministry and other government agencies that also use the aircraft haven't grounded them either.
President Petro Poroshenko of Ukraine also has used that model of plane for some of his trips.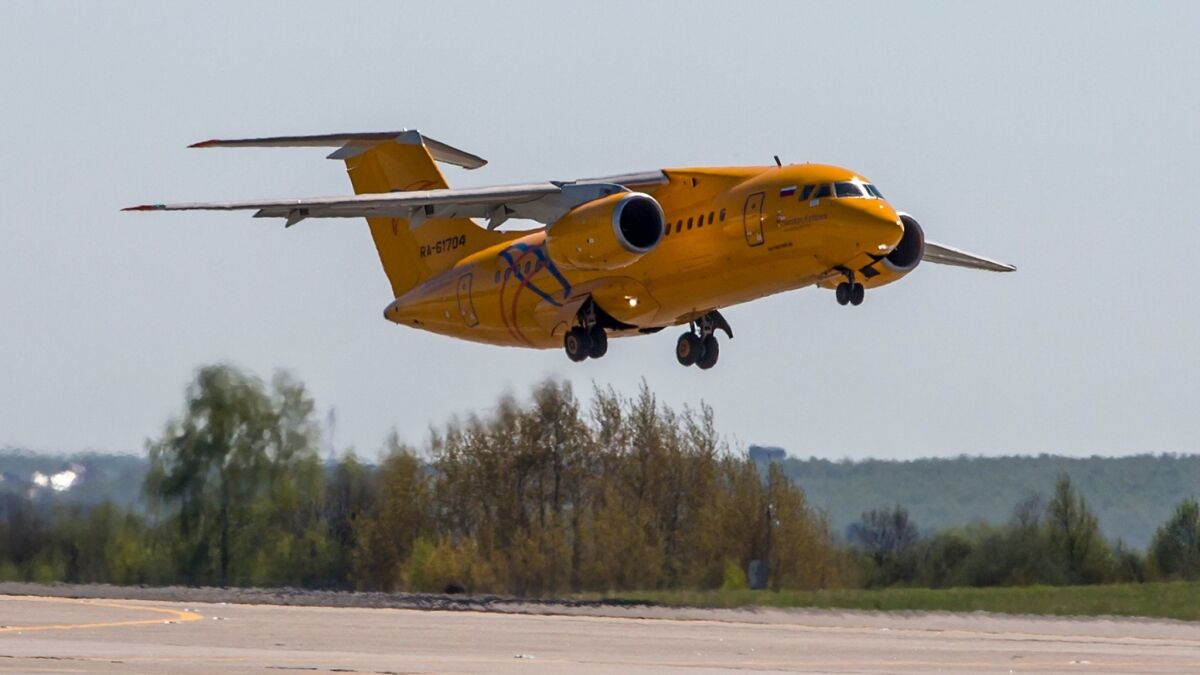 The An-148, developed by Ukraine's Antonov company in the early 2000s, once was touted as an example of Russian-Ukrainian cooperation, but it fell into trouble as relations between the two countries unraveled following Russia's 2014 annexation of Ukraine's Crimean peninsula.
Most of about 40 such planes built under the cooperative agreement were built by a Russian manufacturer in Voronezh, with Ukraine providing the engines and many other components.
Its production in Russia was halted last year, and media reports indicated that some carriers, including Saratov Airlines, experienced a shortage of parts. Some airlines reportedly had to cannibalize planes to keep others airworthy.
Alexander Neradko, the head of Rosaviatsia, the state agency overseeing civil aviation, said it will scrutinize Saratov Airlines' operations, but he added that the company had a decent record.
Some regional carriers in Russia reportedly have cut corners on servicing aircraft.
Pilot Andrei Litvinov told independent Dozhd TV that the government should help smaller carriers that are struggling to stay in business.
"They are trying to save money on maintaining their planes to prevent going under," he said.
One An-148 crashed during a training flight in Russia in March 2011, killing all six crew members on board. Investigators blamed pilot error.
In 2010, another An-148 operated by a Russian carrier suffered a major failure of its control system, but its crew managed to land safely.
In September, one engine of a Saratov Airlines An-148 shut down minutes after takeoff, but it landed safely. And in October, another An-148 that belonged to a different Russian carrier suffered an engine fire on takeoff but also managed to land. Engine shutdowns have occurred on several other occasions.
The last major airline crash in Russia occurred on Dec. 25, 2016, when a Tu-154 operated by the Defense Ministry on its way to Syria crashed into the Black Sea minutes after takeoff from Sochi. All 92 people aboard were killed. The investigation into that crash is ongoing, but officials have indicated it was due to pilot error.
---
Must-read stories from the L.A. Times
Get the day's top news with our Today's Headlines newsletter, sent every weekday morning.
You may occasionally receive promotional content from the Los Angeles Times.