8 Images
British-Iranian standoff
In this image made available by the Ministry of Defense in London a GPS device shows the location of the incident involving 15 Royal Navy personnel, as seen from a Royal Navy helicopter over the merchant vessel in the Shatt al-Arab waterway. Vice Admiral Charles Style says that the naval boats were 1.7 nautical miles inside Iraqi waters when Iran seized their 15 crew members.
(MOD / AP)
Vice Admiral Charles Style speaks during a press briefing held at the Ministry of Defense in London.
(Stefan Rousseau EPA/Pool)
Ministry of Defense handout picture shows a map indicating the Iraq-Iran territorial water boundary with the position of HMS Cornwall.
(MOD / EPA)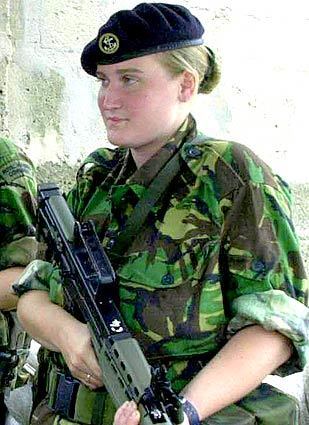 British sailor Faye Turney is pictured in a file photo. Iran has said it will soon free Turney.
(Tim Ockenden / AP)
This screen shot taken Wednesday shows British soldier Faye Turney during an interview with Al-Alam network in Tehran. Iranian television screened footage of the 15 British naval personnel from the HMS Cornwall that were captured Friday in the northern Gulf.
(Al-Alam TV / EPA)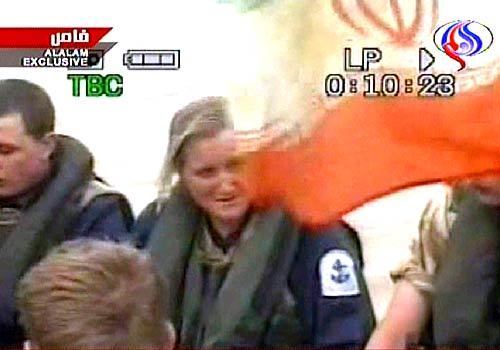 In this screen grab, British servicewoman Faye Turney is shown with the sailors she was seized with. Tehran said it would soon release Turney, the only woman among the captives.
(Al-Alam TV AFP/Getty Images)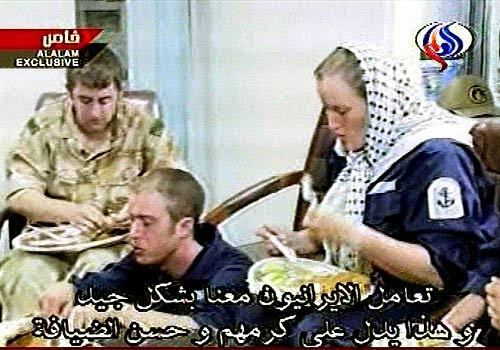 Turney, 26, right, and an unidentified sailor, center, and an unidentified marine, eat a meal in this televised image.
(Al-Alam TV / AP)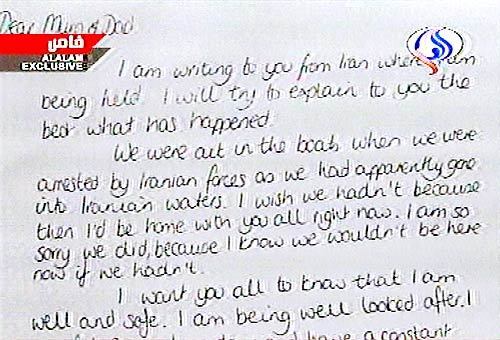 A letter allegedly written by Turney to her parents saying she had "apparently" entered Iranian territorial waters is seen in this televised image.
(Al-Alam TV / AP)