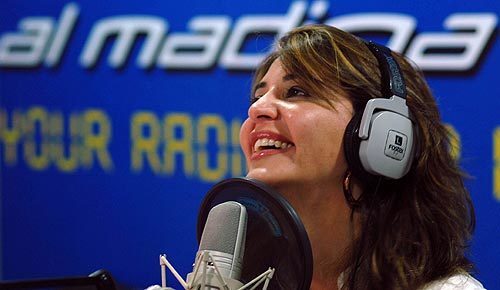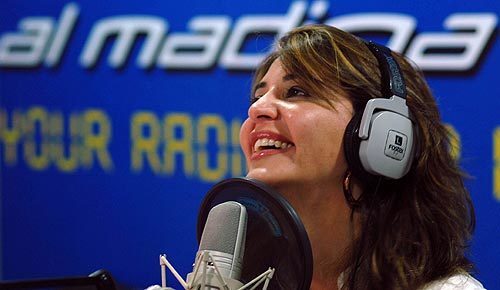 Honey Sayed is the host of "Good Morning Syria," the Arab nation's hottest radio program, on Madina FM.
(John Wreford / For The Times)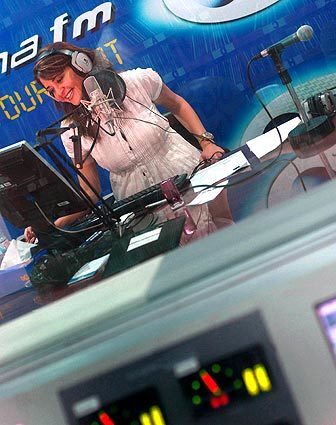 Honey Sayed works in Madina FM's Damascus studio. Syria has allowed radio stations greater freedoms in the last few years, but authorities still closely monitor the media here for political provocations. Radio stations hand tape recordings of broadcasts to the Ministry of Information after they've aired. But as long as they avoid talking about religion or politics and keep the discussion upbeat, they seem to be on safe ground. "Even the news we give is always positive," says Honey. "Never anything negative!"
(John Wreford / For The Times)
Her bubbly laugh has become her signature, and is even used for promos. "A guy called me up and said he wished he could make my laugh his ring tone," Honey Sayed says.
(John Wreford / For The Times)
Deejay Abdullah Shaaban signals to Honey Sayed in the Madina FM studio in Damascus, Syria. "The American media talk about everything bad in Syria," says Michel Succar, the station's fast-talking general manager. "We love Western music."
(John Wreford / For The Times)