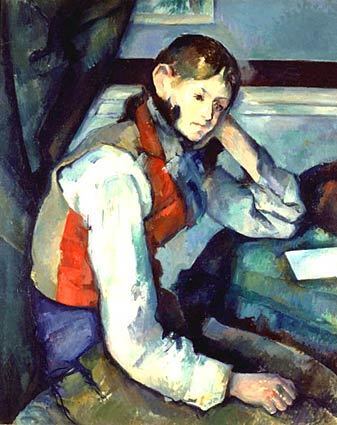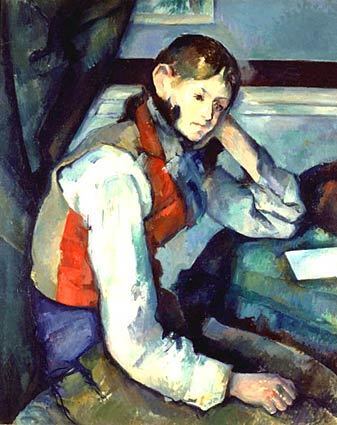 "Boy in a Red Jacket" by Paul Cezanne was stolen.
(AFP/Getty Images)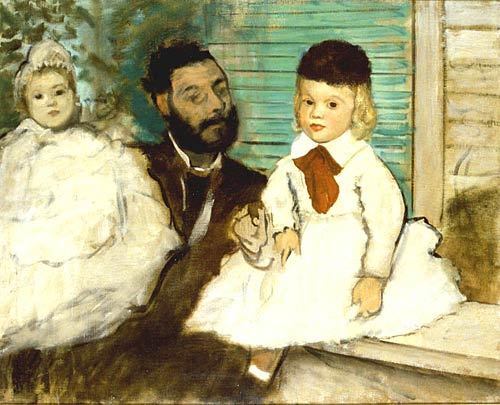 Edgar Degas' "Ludovic Lepic and his Daughter" was among four stolen paintings.
(AFP/Getty Images)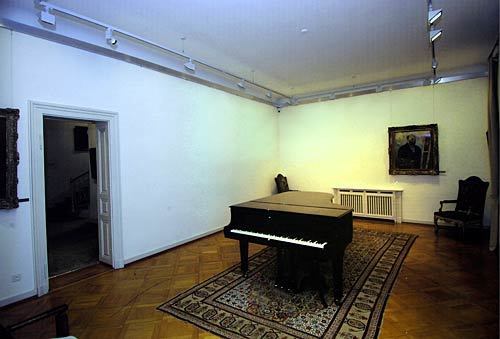 The robbers stole four of the collection's most important paintings, said Lukas Gloor, the museum's director. But, he said, they appeared to have taken the first four they came to, leaving even more valuable paintings hanging in the same room.
(Associated Press)
Vincent van Gogh's "Blooming Chestnut Branches" was among the four paintings stolen.
(AFP/Getty Images)
Also stolen was Claude Monet's "Poppy field at Vetheuil."
(AFP/Getty Images)